The University of Indianapolis wrestling team steps into the 2023-24 season with some new predictions. According to UIndy Athletics, the team won their first ever Great Lakes Valley Conference (GLVC) Tournament last season, and is projected to win this year's GLVC Tournament again. In the National Wrestling Coaches Association's projections, the team is expected to place seventh in the nation, being led by reigning GLVC Coach of the Year Jason Warthan. In his 15th season as the head coach, Warthan says the predictions are more reason to improve.
"Last year we were conference champs," Warthan said. "We were second in the regional to Central Oklahoma who were national champions, and then we finished seventh in the country. So you know that's kind of the goal to improve on those things. But it is a long season and you know injuries and illness and it never goes the way you write it up, so you kind of have high expectations, but I don't necessarily focus too much on results but the process and being our best."
According to Warthan, it is nice to see where they are being projected to place, but he says it does not mean much in the grand scheme of things until competition starts. The wrestling team had their first competition on Nov. 4. According to Warthan, the team was eager to start the season once more.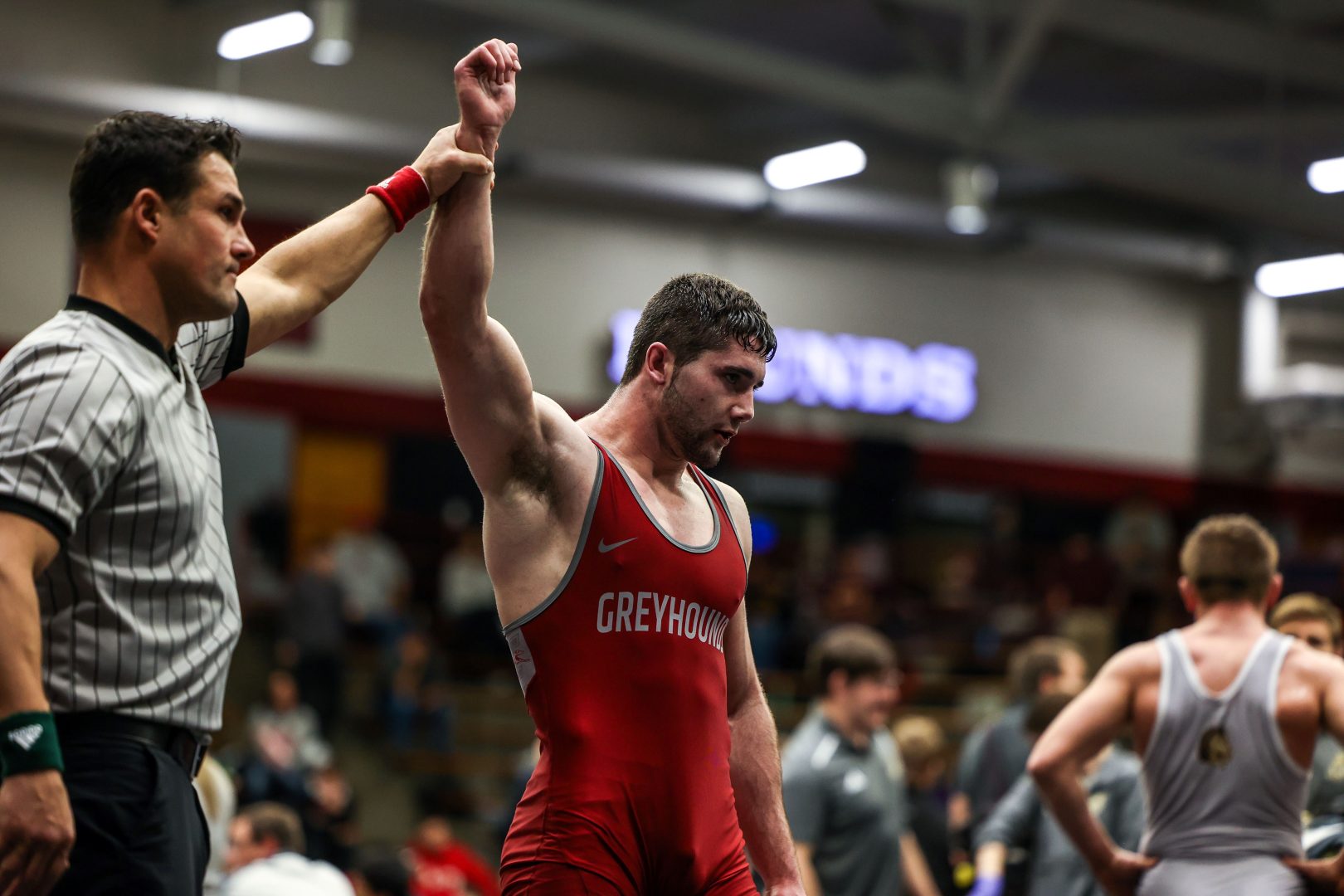 "They're eager to get going, and some of the older guys almost are continuing to evolve," Warthan said. "And they're eager to kind of show the younger guys what the next level looks like, so we have a good mix of old and young. And I think our starters, at least to start the year, are going to be a very veteran group."
The NWCA predicts four returning UIndy wrestler's to perform in the top 12 of their weight class. Owen Butler, who is entering his fourth year of wrestling for UIndy, was ranked sixth in his weight class on Oct. 30. Even though he has been ranked as one of the top in his class, he said he still holds the talent of the room extremely high, mentioning the fact they have elite athletes training with them to push them harder as a room every day.
"I think we have a great room," Butler said, "… I mean our coaching staff is awesome. …I think it's very uncommon to pick up a guy and wrestle with them and say 'Hey I'm wrestling with a national finalist or All-American' so I think we just really push ourselves as a room and make each other better every day."
Butler, along with 14 other members of the team, were nominated to the Division II Scholar All-America Team by the NCWA according to UIndy Athletics. This placed the team second in the number of nominees and third among Division II wrestling programs ranked by the team's combined GPA, according to UIndy Athletics.
"I think sometimes one of the things that gets overlooked a little bit that we're super proud of is our academic success," Warthan said. "Our midterm grades came out, and we have some high performers in the classroom as well, so something that we're trying to build in all aspects of the student athlete, not just the conference, national or regional championships."
Butler said that self-improvement is key in their room and something he worked on during the pre-season, being honest with himself about any shortcomings he has and working his hardest to improve them. The culture and tradition is something both Warthan and Butler think are important to their team and integral to success moving forward.
"I think it's very important," said Butler. "I think we have a great culture here at UIndy. I think that we always try to be good wrestlers, but we try to represent something too. Wrestling is hard, it's a very honest sport…. It's a sport where you can be humbled very easily, so keeping humility and dignity for winning or losing."
Butler looks forward to the season ahead. The team hopes to win the GLVC title again this year and aim even higher for the national title as well, said Butler.
"It should be a great season," said Butler. "I think we have a really unique team this year. It should be exciting I think–really big things are going to come."