The University of Indianapolis Women's Lacrosse Team saw UIndy alumna Peyton Romig returning to the university as their new Head Coach this month, according to UIndy Athletics. Romig led the team to its first-ever championship last season as a player and soon after was hired as head coach, according to UIndy Athletics.
According to Romig, working for a school post-graduation was something she knew she wanted to do in the coaching world. Seeing a job posting for not only a school's coach, but also for a lacrosse coach at UIndy was an offer she could not pass up, Romig said.
"It's a unique thing for me to go through, to win the national championship and then eventually a year later come back and be the coach of it," Romig said. "I think it's really cool to be able to connect with the girls on the team and really show them what I have done by example of how to get there and by my experience of the playing side of it. Then now in a coaching role being able to shift it into more of me coaching onto them about all of these experiences I've been through and teaching them how to get back to the national championship."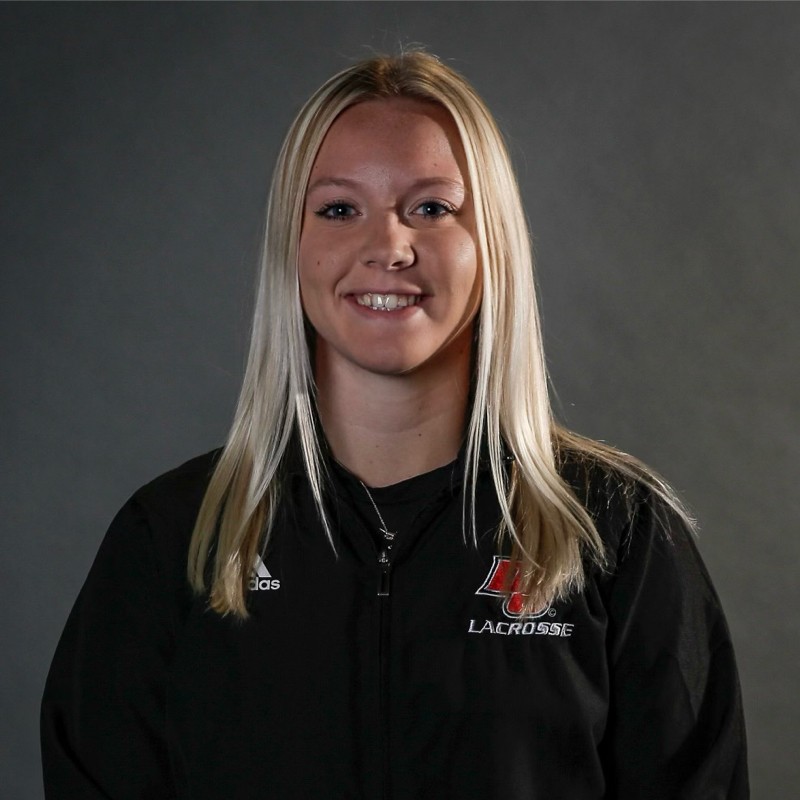 Romig said her previous experiences as a team captain on the women's lacrosse team have transferred over to her position as head coach. Her journey from team captain to head coach shows the girls on the team opportunities available in their own journeys as players, according to Romig.
"I was a four-year captain, so I already had that leadership role as a captain leader on the team, not of a team but on the team," Romig said. "So that translated over very well, having that respect, that kind of leadership role between the girls and then coming back here as the head coach fit right in again. They obviously know that I played here and that I was able to be on the team that won the national championship, so being able to show them that where I started when I came in as a freshman to where I ended is totally doable and to show them that we can do that again."
According to senior marketing major and women's lacrosse team defender Olivia Grogan, working with Romig while she was on the team showed her the leadership qualities present in Romig. Grogan said Romig leads by example, which made her one of the best leaders she has worked with.
"She was on the team at the same time as me when I was a freshman and a sophomore," Grogan said. "And both of those years she was a captain and one of the best leaders I've ever worked under in any type of company or organization or team for that matter. She's always been a great leader. She does so verbally and by example in everything she does. And so I was really happy when she got the coaching position."
Romig said the current season has shown the current team embodies the characteristics she had during her time on the team. The team's players are there for the team and work for the future, according to Romig.
"They definitely want to work hard," Romig said. "They're here to get back to where we've always gone and just continue the program's goals they have the past couple years and they all definitely really want to get there and they're all working hard and they're here for the ride."
According to Grogan, seeing Romig take the team to their first championship made her realize that she had the qualities of a head coach. Grogan also said that Romig is knowledgeable in both mentoring and lacrosse as a sport, which highlights her qualities as head coach.
"She definitely had and still does have a really high lacrosse IQ," Grogan said. "So she always can see the field at all different points, whether it's the midfielders working on the draw, the defenders guarding the cage or the attackers shooting. She's been able to bring her knowledge and that really high IQ into all different parts of the field and teach us stuff that we didn't even know was capable before."
According to Romig, the current season is a chance for her to take what she learned last year in order to help the players develop their skills. Romig said this year is big for her as it is her first year as head coach.
"I'm really excited for the upcoming season," Romig said. "Obviously it's going to be a big one my first year as a head coach, but I'm really excited that it's with this group of girls and being able to work with them. To mesh well and to ride out what we've been doing for the past few years, getting back into the NCAA a and hopefully getting back as far as we can go."
Romig said going from a team captain to head coach is a unique experience that has shaped her relationship with the current team. This also makes her relationship with the team different from other head coaches relationships with their teams.
"The girls came in wanting to get better, wanting to work with me, wanting to work hard and everything," Romig said. "So that kind of helped build the rapport and the relationship and I think it honestly is super beneficial because they didn't have to fully go from being strangers to building trust in a relationship. It went straight from they already knew me, they knew me as a person. So now it was me coming in and being their coach."