The University of Indianapolis Theatre Department will be performing "The Importance of Being Earnest" in the Studio Theatre on Nov. 9-11 and Nov. 16-18 at 8 p.m. each night. According to Assistant Professor of Theater and Director of "The Importance of Being Earnest" Grant Williams, the play is a classic piece of theater written by Oscar Wilde that has been modernized for contemporary audiences.
"[Oscar Wilde] has a very specific style of humor. I've tried to modernize it as much as possible, whereas he was kind of satirizing the upper class of the late 19th century," Williams said. "That kind of satirical take might be lost on the contemporary audience. So I've tried to just make it a satirical take on upper-class elitism."
Williams said his adaption is set in the 1960s and that he was inspired by the aesthetic of the films directed by Wes Anderson. He added that the "quirkiness" of Anderson's film style was his creative vision. Junior theatre major Dee Woods will be playing one of the lead roles, Jack Worthing. Woods said his character hides a deep secret and lives a double life, which leads to a major plot twist at the climax of the play.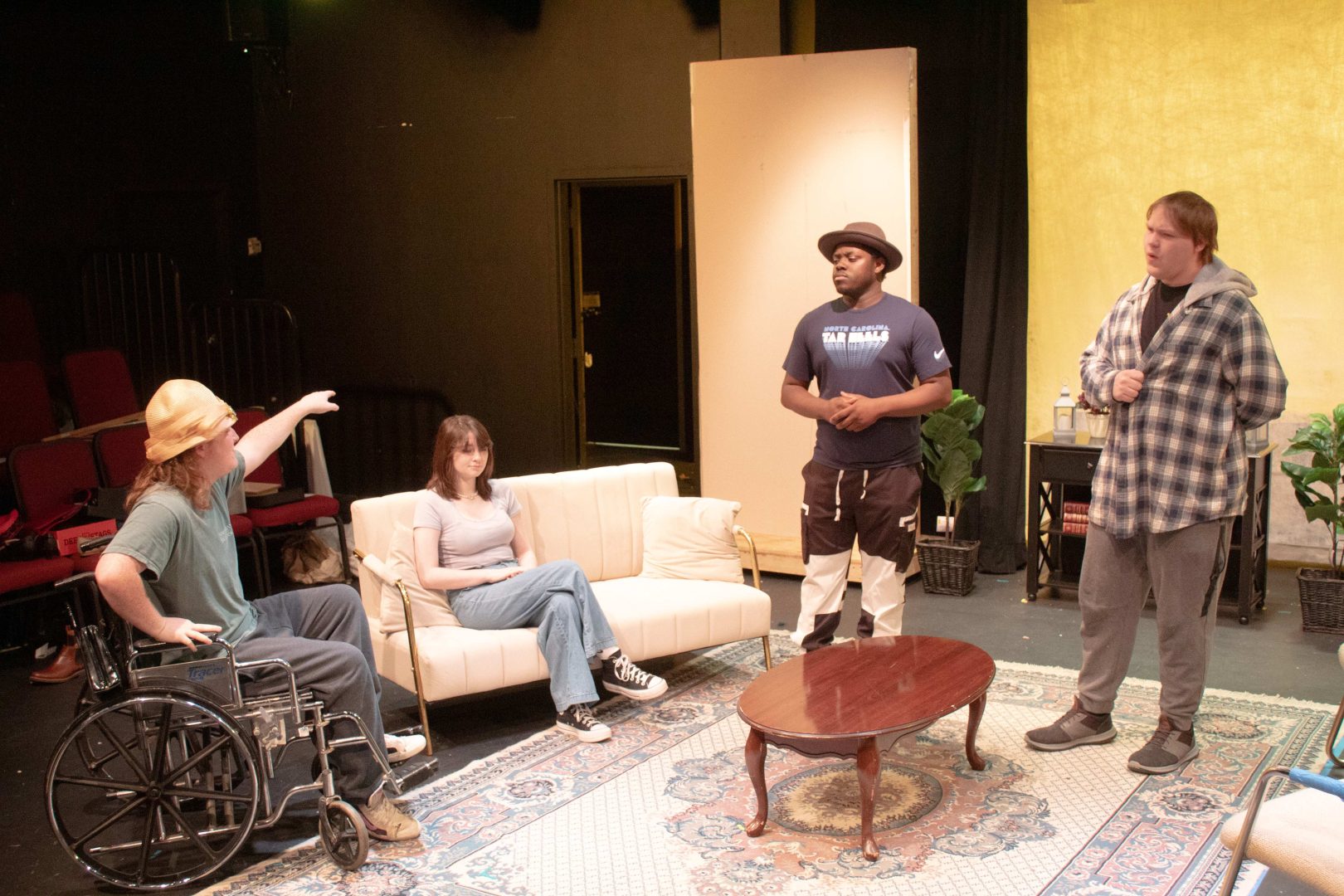 "The thing I'm most excited about is people finding out what happens in the big reveal," Woods said. 
Woods also said audience members will enjoy Williams' adaptation, due to his creative portrayal of some characters. He shared his confidence that the audience will be in for a remarkable experience. As with the production of "Taming of the Shrew" in 2021, the gender identities of some characters were reimagined. Woods added that he believes this reimagining will have the same positive impact among audience members in a similar way as "Taming of the Shrew."
"[Dr. Williams] plays around with gender fluidity, which I think is very cool, especially with older pieces… it helped a lot of people in a lot of different ways," Woods said.
Williams said how he was enthusiastic to see the project unfold, as "The Importance of Being Earnest" is the first production that has been done as part of the theatre major's curriculum. Theater used to be an extracurricular, however this production of "Earnest" is the first class production.
"This was the first time that we've done plays as part of the curriculum, so that all the actors who were in this production were part of a class. And so this is kind of the fruition of that experiment that I've started," Williams said.
Williams added that he believes UIndy students should support the production and encourage their classmates in their artistic pursuits.
"I think supporting the arts and supporting the endeavors of fellow students in their creation of art is very valuable," Williams said.
Woods said that he thinks audiences should learn from this production to be more straightforward with themselves and their identity and live their truth. He said he believes a lesson  "Earnest" conveys is the need to embrace authenticity. 
"I feel like a lot of [students] would most definitely like it. You definitely get a laugh out of it," Woods said.
Williams also emphasized the comedic aspect to Wilde's work, and that the students enjoyed the process of production and putting it together. He said that a lot of Wilde's work does not translate to the stage in the same vein as literature, but that he has tried to capture Wilde's satirical, irreverent spirit.
"It's a fun piece. I think it's fun to direct and I think it'd be fun on stage… [Wilde] has little clever quips always littered throughout his works, because he's a clever individual," Williams said. 
"The Importance of Being Earnest" opens Thursday, Nov. 9 at 8 p.m. in the basement of Esch Hall in the studio theatre. Admission for UIndy students is free with their UIndy ID.