As the season progresses, the University of Indianapolis women's soccer team has been ranked as No. 24 in the country for NCAA Division II. In their 11 games so far, the women's team has held a record of 9-1-1. They are approaching the GLVC tournament with only two games left in the season, one against Lindenwood University and one versus the University of Missouri St. Louis.
According to senior Back Dana Youssef, this ranking has made the team excited as the recognition shows that their hard work and dedication to the game have paid off. Altogether, the team has scored 14 goals this season with Youssef's help of four assists. Youssef also scored a goal in their latest game against the Missouri University of Science and Technology.
"It's pretty exciting, honestly. I think we got some recognition for hard work last year and then the games that we have had so far, and I think it's just nice to be considered to be that good. And that our hard work gets recognized," Youssef said.
However, it has not always been so easy for the team, according to Head Women's Soccer Coach Holly Cox. Starting off the season with a loss against McKendree University, Cox said she worried about how the team could bounce back from it. Despite her worries, the team responded well to these challenges and continues to overcome, Cox said.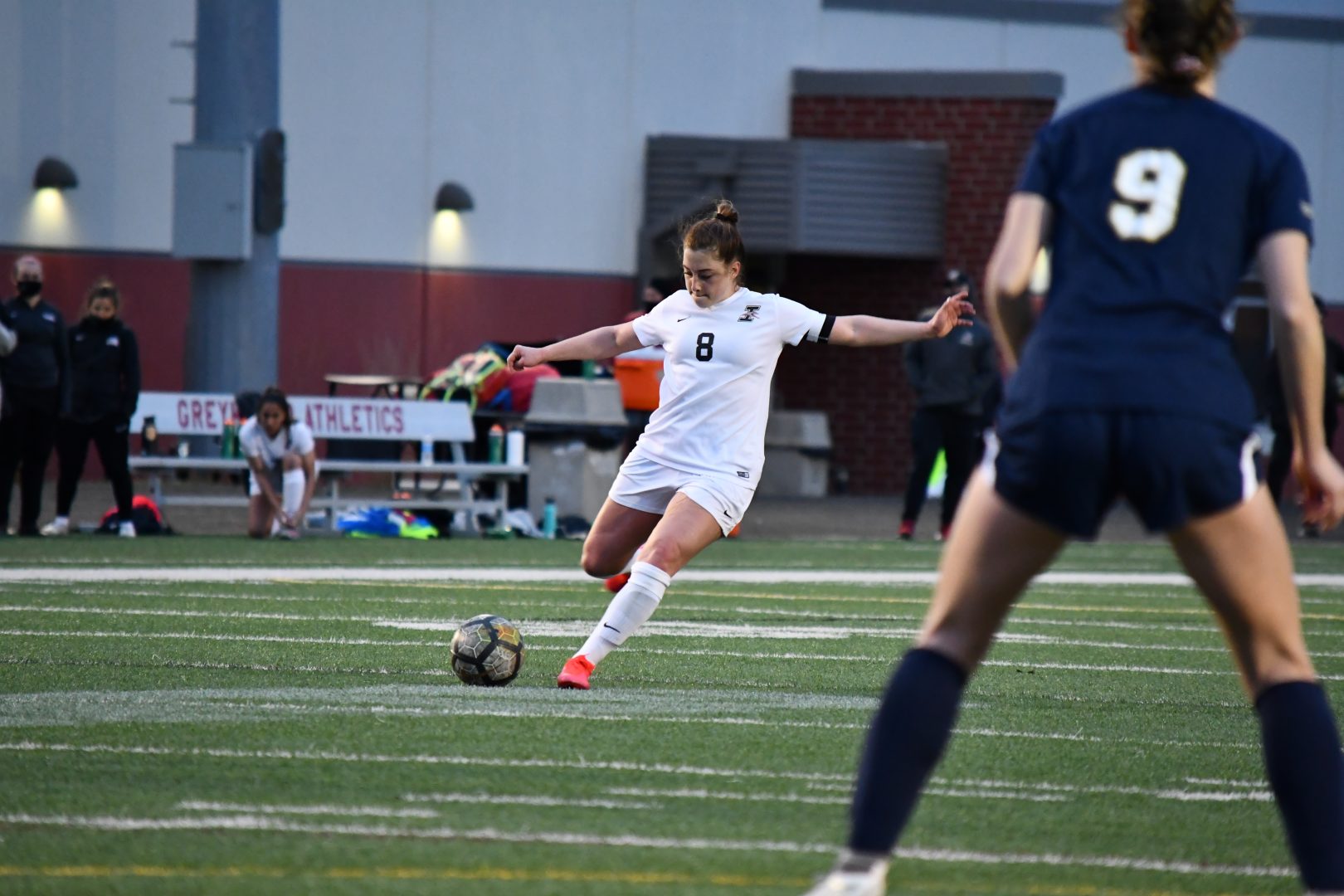 "The hard work starts from practice," Cox said. "The preparation that we put into each training session, the effort that the ladies put in to accomplish what we need to do during practice, to me [that is what] sets us up for success on the weekend."
In order to achieve these accomplishments, Youssef said that the team has formed a bond together. She said the team is aware that they can strive for better together.
"It's the point of the season where we kind of get tired, but we just need to keep up our heads and know that we can push for more," Youssef said. "And I think this can be the point that distinguishes us from other teams — that we don't make excuses and that we just fight through it, although our bodies might be hurting."
With strong and established goals created at the beginning of the year, Cox says that overall the team aspires for the No. 1 spot. According to both Cox and Youssef, the team knows each other's weaknesses and strengths in order to achieve their goals. The team does not settle for mediocrity, Cox said.
"We had a tough start when COVID started because we weren't able to do like any team bonding activities, but now, especially with the road trips, we became so much closer and we can integrate the new people pretty well," Youssef said. "We know each other very well, and that is reflected on the field because we can support each other. We know each other's strengths and weaknesses and how we can make up for each other's mistakes."