For the past ten years, the University of Indianapolis Women's Golf Team has been one of the best programs in all of NCAA Division II women's golf with seven regional championships in the last eight years, 14 consecutive NCAA tournament appearances and two national championships, one in 2015 and the other just three years ago in 2018, according to UIndy Athletics. This level of success is continuing this year as the team sits at No. 5 in the nation and is coming off their first ever team win at the Barry Invitational in Miami Shores, Florida.
At the Barry Invitational, senior Anna Kramer took the lead for the Hounds with a second place finish to help propel the Hounds to a victory in the stacked field which included seven of the top 25 teams in D2, according to UIndy Athletics. Kramer said that the team was coming off a disappointing performance in their first spring meet at the Emerald Coast Classic but they were able to find themselves at the Barry Invitational. She said she shifted her mindset going into that tournament.
"I really try and just enjoy myself out there and have fun. I feel like when I start getting like worked up or just mad over shots, it just makes me play worse," Kramer said. "So there's really nothing you can do about a bad shot after you hit it. So I just have to move on and I think I've gotten a lot better mentally as well. Just try and enjoy it as much as I can because it won't last forever."
According to Head Golf Coach Brent Nicoson, the team has an incredible work ethic and they have done a great job handling adversity, especially amidst the COVID-19 pandemic. He said that this team is building upon the foundations set by previous squads.
"We have five girls that we know can win tournaments, and that's what it takes to try to get the ultimate goal of what we want: conference, regional, and then trying to make it back to the national championship and be relevant," Nicoson said. "But this team has a great work ethic. Not that our teams in the past haven't, they have and they've set the bar and they've shown these girls what it takes. But the work ethic and the desire and drive of this team is really, really high right now. I don't have to tell them to go work. We know that they're going to go work and do extra stuff."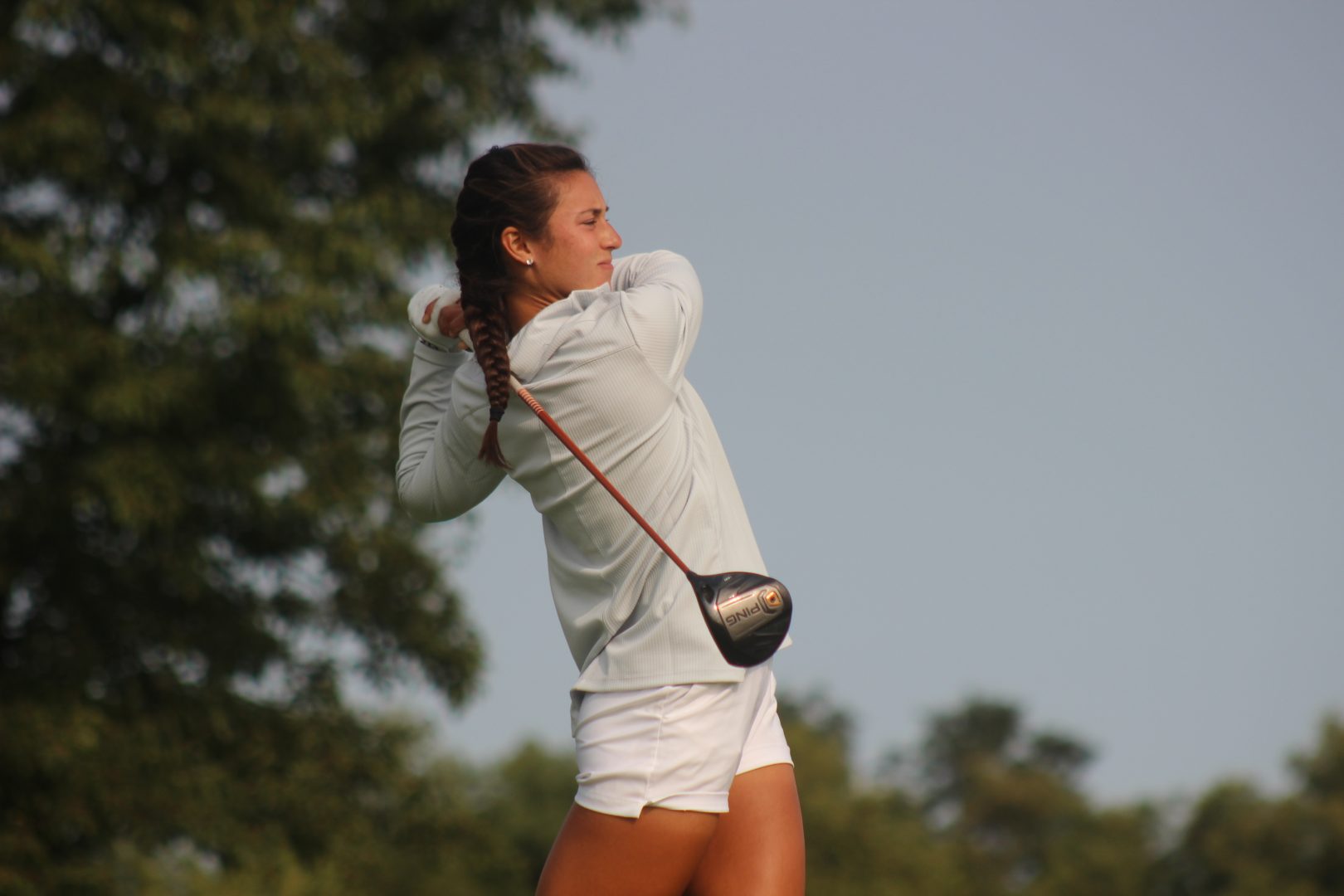 Nicoson said that during the Emerald Coast Classic the team got complacent but that has changed. Now, the focus is to improve every single day. He said that this team is where they are for a reason. They are a very talented and skilled team and that the focus is going to be on coming together as a group as they head toward the postseason.
"The biggest thing is they need to come together as a group, as a unit with having each other's back, and that's very hard right now," Nicoson said. "… we're preaching, 'Hey, we want you guys to stay together as a team and get close, bond. But at the same time, stay apart, be safe.'"