The University of Indianapolis Police Department has made updates to improve campus safety, according to an email sent by UIndy Police on Sept. 9. It also said updates include the addition of 23 Flock Security cameras. The email said that the camera system is integrated with other Flock Security cameras around Indianapolis, allowing law enforcement to track suspects and make arrests quicker.
According to University of Indianapolis Chief of Police and Director of Campus Safety Brandon Pate, the new camera system expands the security coverage on UIndy while creating a secure perimeter around campus. The cameras also help to tag people and vehicles of interest, according to Pate.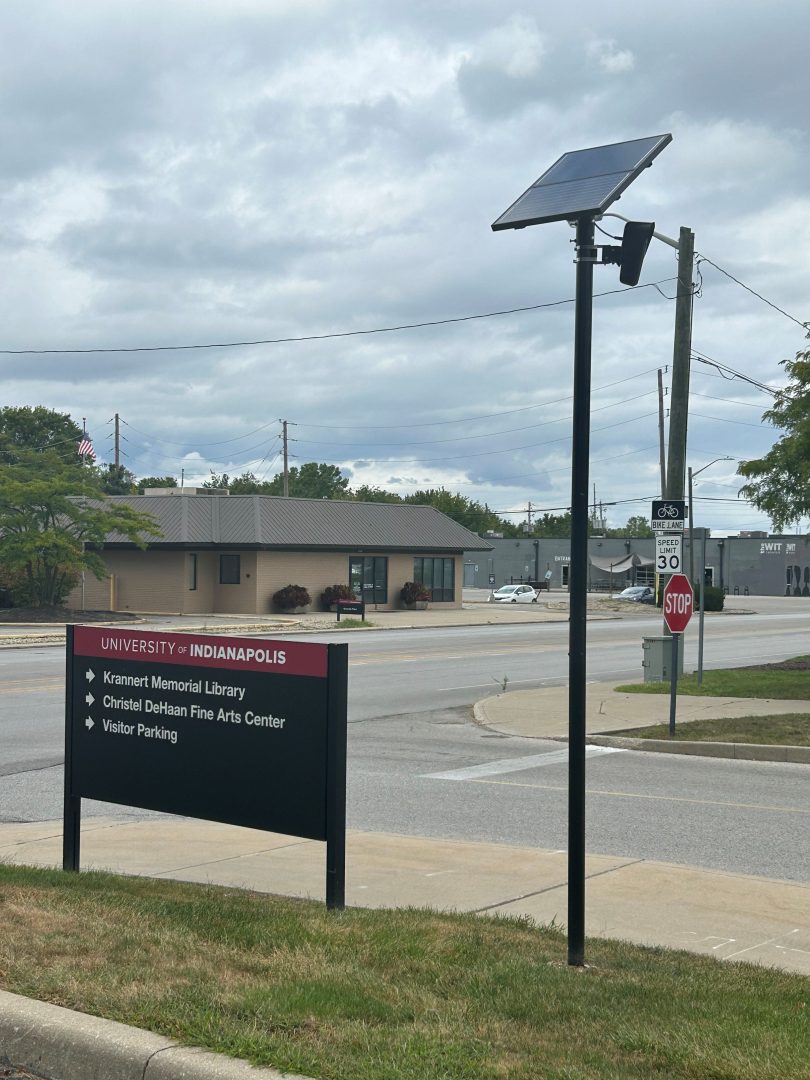 "The Flock cameras create a digital border around campus," Pate said. "So the entrances and exits [are where] we monitor vehicles coming in and out. It has been greatly beneficial in that we get instant alerts if a stolen vehicle comes on campus or if a vehicle that's been involved in a crime comes on campus, or if someone who has a warrant were to come on campus." 
According to Flock Safety, their camera system utilizes license plate and vehicle recognition technology, real-time alerts and is powered by solar panels. This allows for more streamlined and constant surveillance. Pate said that the new cameras also allow for facial recognition when uploaded on UIndy Police's data system.
"The data system has facial recognition, so we can upload the photo and put an alert on there that says if this person comes on campus or into a building, it will immediately send a notification to the officers," Pate said. "Not only are we able to get vehicle notifications, we can get personal notifications as well—people that have trespassed, people that have been involved in commission of a crime and people that we just want to keep an eye on to make sure we know where they are at and that if they are a threat to the campus."
According to Pate, the cameras cover a wider area on campus and are integrated with surveillance cameras within Indianapolis. Pate said the system also allows for an integration with existing systems within Indianapolis, creating a list of suspects.
"[The camera system] covers way more than we used to before," Pate said. "Previously, we used to cover just little spots of parking lots and now we're getting a full encompassing view of everything around campus. So it broadened that surveillance area. It is also an active system versus a passive system. A passive system just watches you drive by or just watches you walk across the lawn. An active system notifies us if you are a person of interest or if that vehicle is from a person of interest."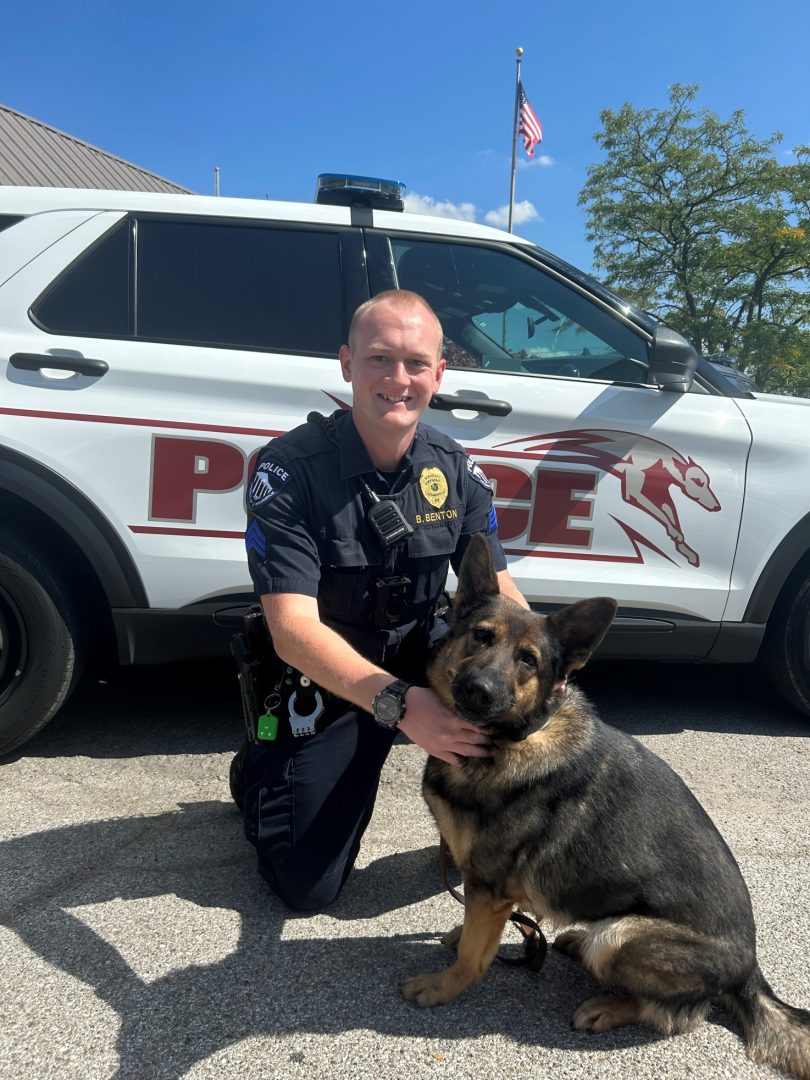 UIndy students will begin to see a new campus police dog soon, according to UIndy Police Sergeant Blake Benton. Benton said that the dog is a German shepherd named Riley and is being trained in narcotics detection.
"[Riley] came from the Pittsboro Police Department where she was fully trained in narcotics detection," Benton said. "She is a single-purpose dog, meaning she only has one job and that job is narcotics detection."
According to Pate, Riley was a gift to the police department from the Pittsboro Police Department. Benton said that students can expect to see Riley working on campus after her training is completed in the next few weeks.
"Riley and I are in training right now for at least the next two weeks," Benton said. "So probably the beginning of October is when [students] can expect to see her on campus. Her and I trained as a team ready to go do anything."
In addition to the new camera system, UIndy students can expect to see several other events put on by the police department, Coffee with a Cop and campus Safety Walks. According to Pate, UIndy Police held a campus safety walk for students on Sept. 26 where students can ask questions or address concerns regarding campus security.
"[The Safety Walk is] where we invite every student that wants to come out," Pate said. "We will go walk campus and they can point out the areas that they think are safety issues, that need more lighting or that need us to pay attention to more. We have discussions, answer questions about the new cameras that they see and try to bridge that gap so that we can be a stronger community."