Over the summer the University of Indianapolis held a success camp for high school students, according to Assistant Director for Arts and Science Careers Rebecca Franks. The camp was funded by a grant from the Lilly Endowment and was made to encourage high school students to go to college and get careers, Franks said.
Assistant Director of University Events Brayton Lipperd said as the week progressed, students became more comfortable around campus.
"I think everyone loved being here, and it was exciting to see them grow and change," Assistant Director of University Events Brayton Lipperd said.
Lipperd said that college attendance rates have gone down both in Indiana and nationally. A lot of the colleges across Indiana were given a grant to host a summer camp in order to get attendance rates and interest in college back up, Lipperd said.
"Our goal was to reach students who usually would not be reached by summer camp experiences. So students of 21st Century Scholars, students of minority groups and students who got free and reduced lunch," Lipperd said.
According to Franks, there is an increase in college students struggling with mental health, due to unrealistic expectations and not feeling supported. This camp gave early exposure for college life, while also showing the challenges that come with it, Franks said.
"Letting them get that taste of what college is like and understanding that there are some things that are really great and there are some things that are challenging, but there is always someone on campus to support you," Franks said.
According to Franks, the students stayed on campus and got the full college experience. She said the students had classroom sessions everyday where they could meet faculty members with varying majors. Students also took field trips in the afternoon to see how majors work outside of the classroom.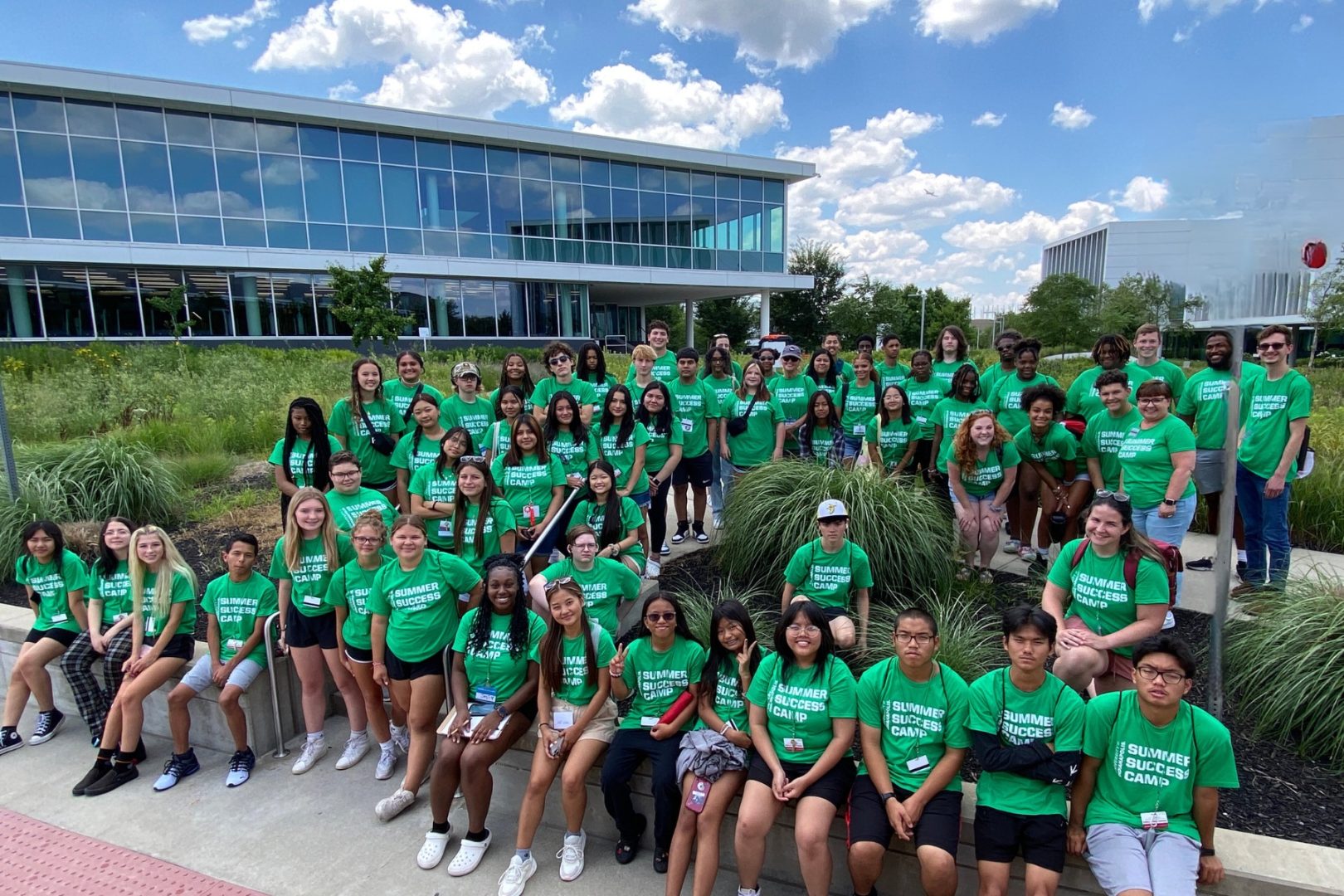 "We took field trips to different UIndy partners that represented different kinds of sectors within the industry. We had a STEM field trip to Roche, we had an art steel trip to the ISL Symphony Orchestra, we had a business deal trip to the Indianapolis Motor Speedway and then we had a healthcare field trip to Community South Hospital," Franks said.  
In the evenings, there were fun activities that showcased what college life is like, Franks said. On the last day, students met with ProEdge to see what career options they could have based on their interests. At the end of the final day, students walked across the stage and their name was announced.
"I love working with that age group because they have so much passion and so much potential," Franks said.
According to Franks, it is important to work with high school students in order to help pair their skills and interests together. She said that college is intimidating to some because it is a world of the unknown, which is why it is important to work with that demographic.
"I think it is incredibly important to help students in high school see those opportunities before they shut the doors. Because if you do not think that you fit somewhere, you do not see yourself, you just stop thinking about those as options," Franks said.