The University of Indianapolis Women's Soccer team is in midseason in their 2022 season with an overall performance of 3-3-4 as of Reflector press time. The Greyhounds recently won against Lewis University, with a standout performance from freshmen Sukhmani Shergill scoring her first collegiate goal, according to UIndy Athletics. UIndy's women's soccer team has 12 freshmen players, led by fifth year Kiki Sauceda, who is a California native and wanted to attend UIndy because she wanted to play for a winning program.
"A lot of the freshmen came in and started playing right away… it is tough when you don't have any college experience," Sauceda said. "And I feel like they've done a great job of adapting from high school to college."
This year, Sauceda is one of the top goal scorers on the team, according to UIndy Athletics. Sauceda said the team has had a tough start after a 3-3-4 record, but are looking to improve.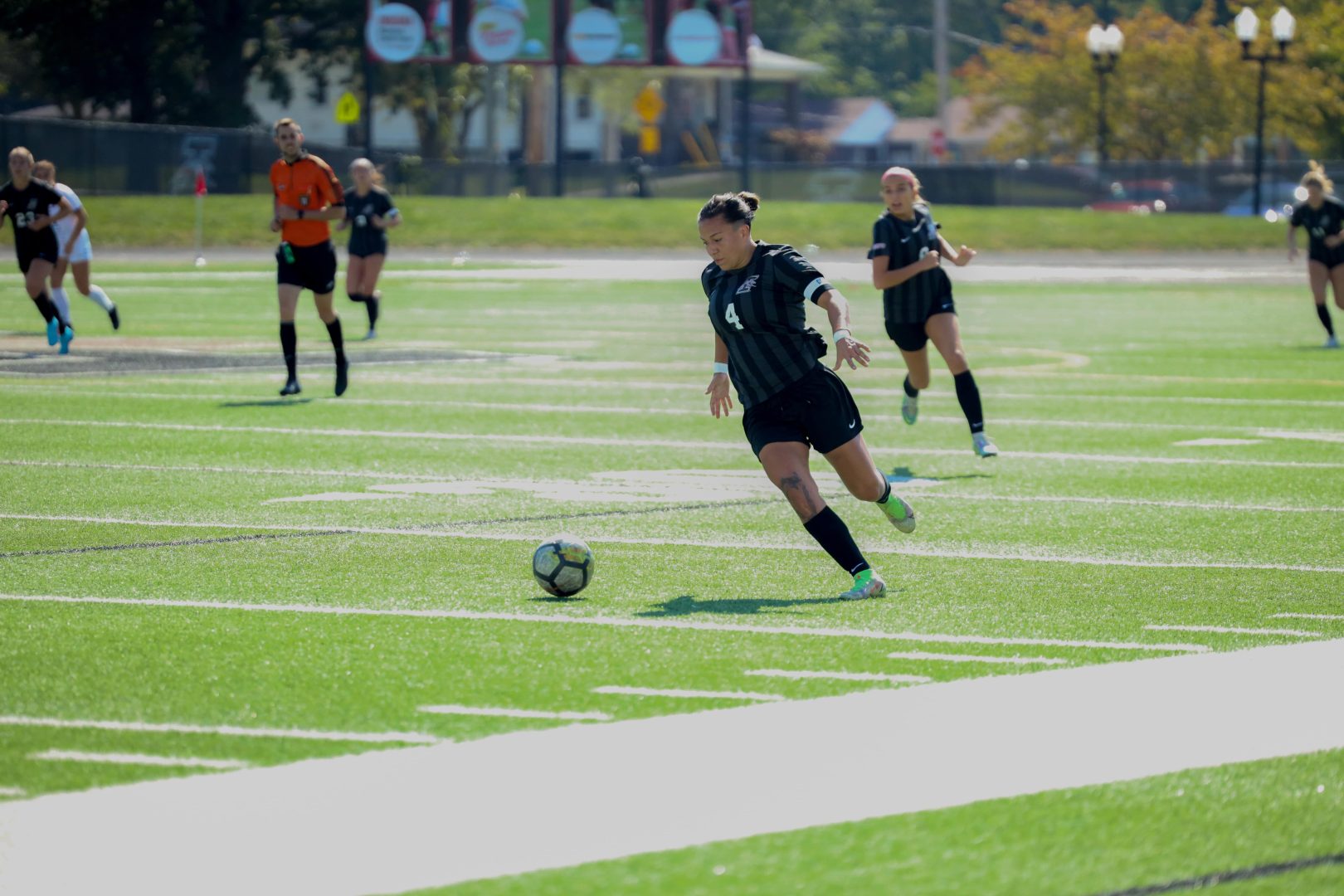 "[If we start] applying what our coaches are telling us and continue to do that, I could definitely see us pulling ourselves out of that hole," Sauceda said.
Although the Hounds are off to a start they did not anticipate, Head Coach Holly Cox said that in the meantime there are things the team can improve on.
"[We need to be] more consistent with our execution, and what I mean by that is, you play a certain shape, you play a certain style, and we do a lot of builds," Cox said. "We do a lot of how we progress the ball from our defensive third through our middle to the attacking third and I think we've just got to be more consistent with how we replicate that come game time."
When it comes down to training, Cox said that her team works well, but sometimes can struggle to translate practice to the game along with the energy and effort to win.
"We do a really good job in training, but that's got to transfer over onto the soccer field, and I think that comes with having confidence and
trusting in the shape and trust in the build and then, but it comes to game time, executing," said Cox.
The team consists of 29 women from all over, according to UIndy Athletics, Cox said a large roster can cause some challenges, but that doesn't mean it will stop the Hounds from getting the outcome that they want.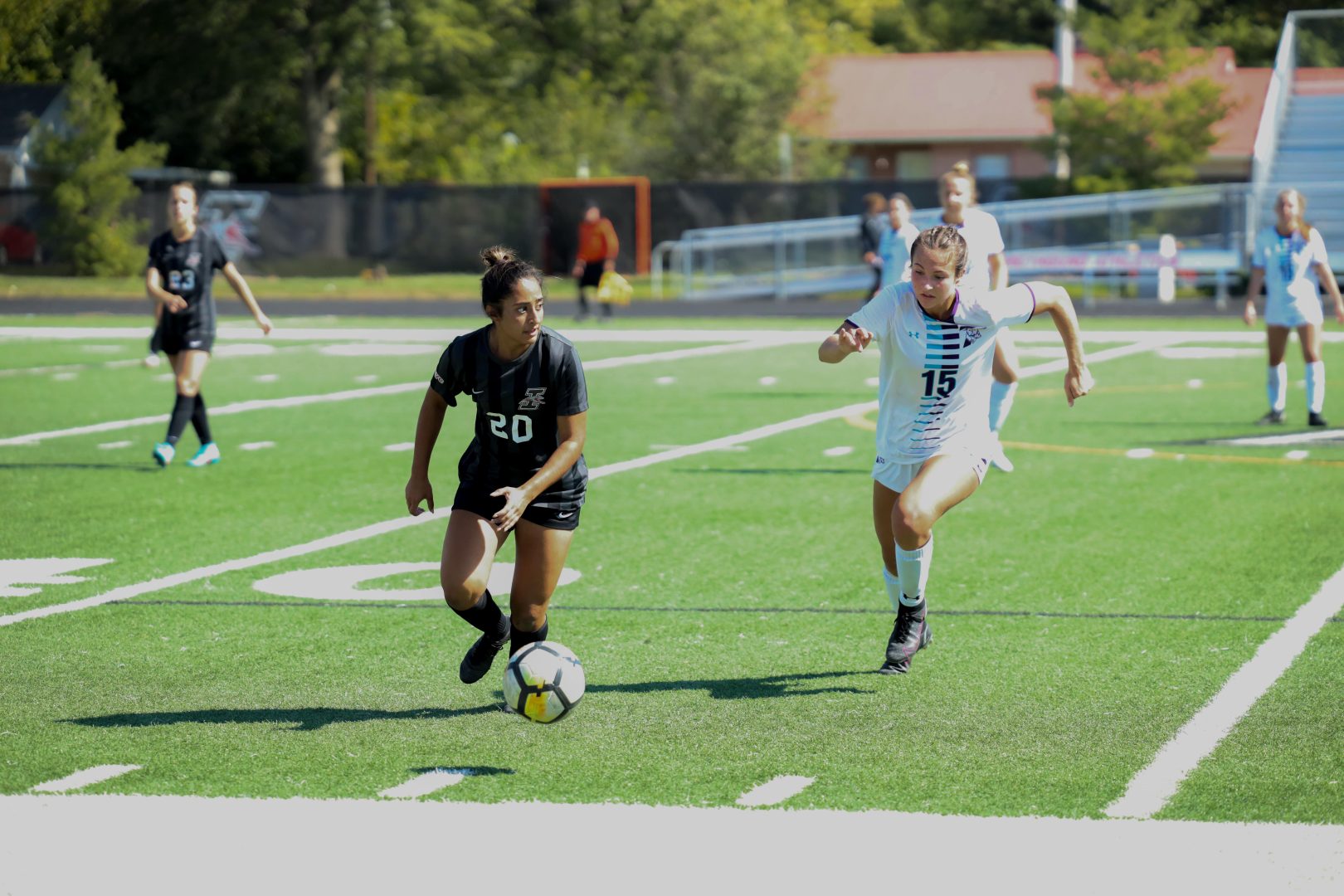 "I feel like it's a whole new group this year. 12 young freshmen, which is, you know, almost half of our roster, so it is a new dynamic," Cox said. "It's a new group of ladies [and] with such a young group, I think sometimes as a head coach, I have to be a little of an enforcer and hold them to high standards and expectations."
With having high standards and expectations for the Hounds, Cox is preparing them for success on the field and outside of UIndy.
"I want to make sure I push these ladies to a point where maybe they didn't think they could get to [and] maybe they didn't think that they could achieve this type of play or this type of mentality and grit…," Cox said. "We're not only preparing them for battle come game time on the soccer field, but I also like to think we're preparing them for success after they leave here as well… To have success on the soccer field is that team chemistry and that team culture us as coaches try to build, but it's really down to the ladies enforcing that and wanting to be around one another, wanting to spend time with one another."