Brian Robb, former University of Indianapolis Men's Lacrosse player, has been drafted to the National Lacrosse League. Having the opportunity to play professionally in his athletic career, he credits the university for making it all possible.
"Going to school to play in university was a big stepping stone for me," Robb said. Coming from British Columbia, Canada, Robb has always worked hard to make his goals come to fruition. When asked what got him started playing the sport, he credits his siblings' interest, and Robb started playing from the age of three. He was recruited to play at UIndy in 2018 by the Head Coach of the Men's Lacrosse Team Greg Stocks.
"He's not only a great lacrosse player, but he's a good person off the field too," Stocks said. "He's been voted captain for the team, so it's been really really cool to see him grow."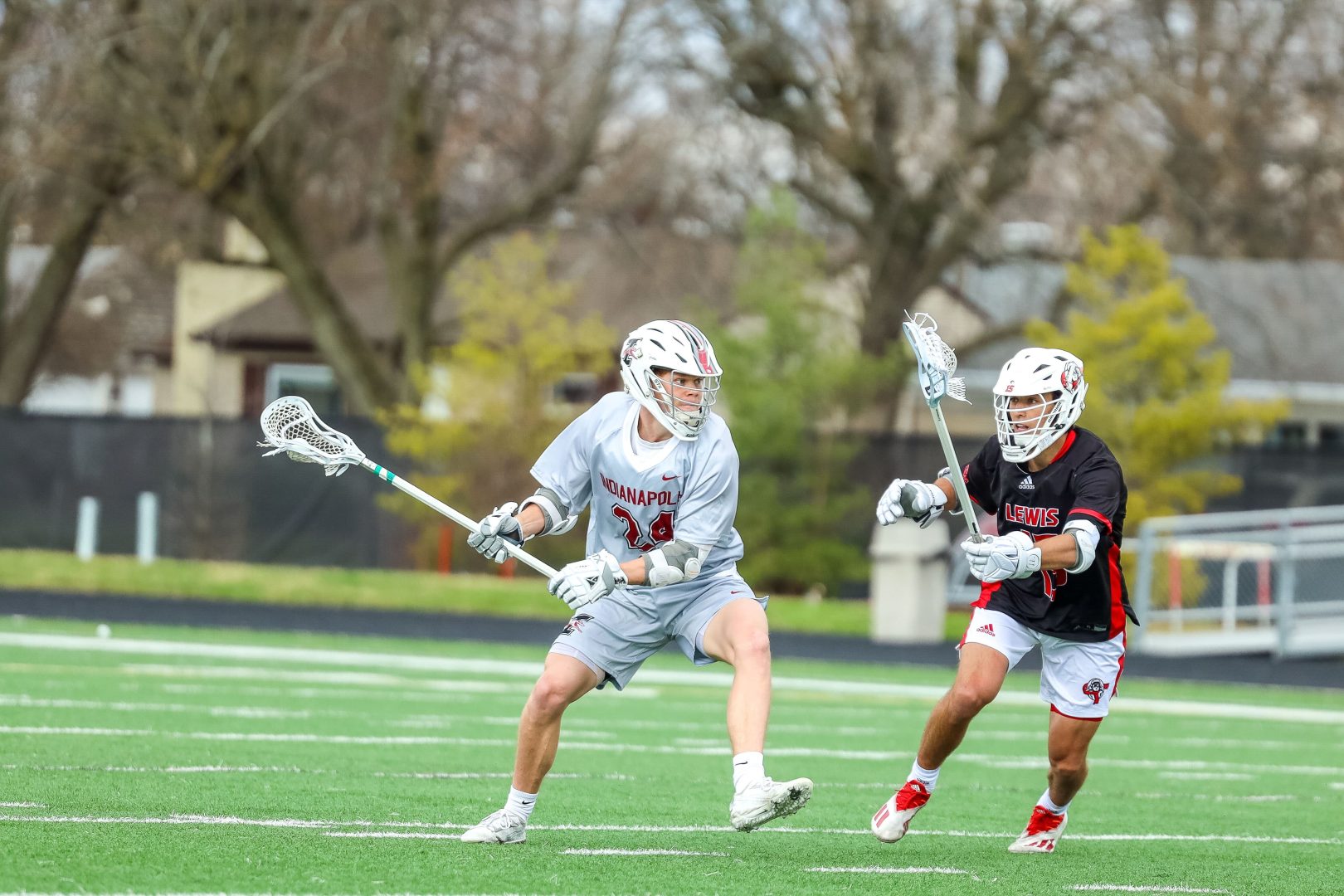 According to Stocks, Robb was a great person to have on the team. Additionally, he was a leader and an example to follow, Stocks said.
"He's one of those guys that is always around and always willing to lend a helping hand, help underclassmen, which is that leadership that got him into that captain role. To answer their questions, help them through some of the tough stuff," Stocks said. "Especially freshman coming in who may find the college life, and being a student athlete, really tough to balance and he does a really good job explaining to them how to be successful."
According to Robb, his team is what drove him to success, due to their great relationship and overall talent. Robb stood out as a player, according to Stocks.
"He's one of our faster players, and that's what puts him a step ahead of a lot of the other players on the field," Stocks said. "His sheer speed and athleticism is real first class."
During his time at UIndy, Robb played field lacrosse. He will be playing box lacrosse in the National Lacrosse League. Robb is continuing to practice and stay in shape for his upcoming season.
"I'm excited to make some money playing pro on a game I've always loved," Robb said. "The hardwork's paid off."
Robb's success helps show what the UIndy Men's Lacrosse program is all about according to Stocks.
"It shows the level that we play at and the level of talent that we have as a team, that we have people that have the ability to go pro in their sport," Stocks said.
According to Robb, not only does he excel physically, he also took his schooling and academics exceptionally seriously. Robb tried to keep a balance between the two, he said.
"I think working in the classroom just as hard as you are working on the field is–there's a lot of success to it," Robb said.
Robb has the option to play for UIndy in the spring, and he is currently weighing his options.
"I'm just really excited and proud that he got this awesome distinction of being drafted and will be going pro shortly," Stocks said.
Robb has many people rooting for his success and those players who look up to him are what motivate him most.
"Being a mentor and inspiring the next generation of lacrosse players is what is most important to me," Robb said via email.