Stepping to the mound, University of Indianapolis baseball's sophomore starting pitcher Xavier Rivas has taken the leap towards a potential record-breaking season, according to Pitching Coach Adam Cornwell. In his first season for the Greyhounds, Rivas never hit 10 strikeouts in a game, finishing the season with 29 strikeouts. As of Reflector press time, Rivas has sent 94 batters back to the dugout on strikeouts while delivering at least 10 strikeouts in eight straight games this season, according to UIndy Athletics. Rivas said that even with his success, he is focused on growing his game and credits his mentality as being his best asset.
"It's my mentality," Rivas said. "Even if I come out, and I don't have any of my pitches; I'm still gonna shove the zone. I'm still gonna attack the hitters."
By attacking the hitters, Rivas has cemented himself as the leader in strikeouts in the Great Lakes Valley Conference as just a sophomore, according to the GLVC. As a result, he's been GLVC Pitcher of the Week three times this season. Additionally, Rivas has the best earned run average (ERA) with 2.01 in the conference. 
"He's probably made one of the biggest jumps, just as a teammate, and as a person that I've seen in my four years of coaching," Cornwell said. "It shows on the field, that kind of stuff goes a long way, when you're in a game."
When preparing for his starts, Rivas said that even with his success he still gets nervous when it comes close to the first pitch. However, when he gets ready to throw his first pitch, everything changes.
"I get butterflies just like everybody else, but once I step on that mound, it's [my mind] just blank," Rivas said. "My head clears and it's just me and [Will] Spear the catcher, and it's just me and him all game."
With Rivas pitching strong, he has developed into the ace of the team, taking the mound at the beginning of each series, according to Cornwell. Given this significant role, he is tied for eighth in total strikeouts this season in Division II baseball, according to the NCAA. Therefore, Rivas has caught the eye of Cornwell as one of the best pitchers he has ever coached. 
"I've been at the Division I level for the past three years, and I put Xavier right at the very top of my board of guys that I've coached …," Cornwell said. "He's definitely one of the top three pitchers."
According to Cornwell, Rivas is on track to break a strikeout record held by Bill Bright '54, who the ballpark at UIndy is named after, that has stood since 1954. Bright's record stands at 148 strikeouts with second having only 106 strikeouts Cornwell said.
"That record hasn't even come close to being touched, and Xavier has a good chance as a sophomore, to break that record," Cornwell said. "I think that, that in itself speaks to how impressive he has been this year."
With the team being young, Rivas has looked to be a leader on the team, he said. As a result, he has developed into a captain as a sophomore, according to Cornwell.
"We just recently named captains, and there's a reason why he was one of the guys that was named captains," Cornwell said. "It wasn't because of his play on the field, it's because of the work he puts in and the person that he's become."
In addition to being a leader, Rivas is constantly looking for opportunities to get better outside of practice. Rivas said he has a structured routine for off days and in between games he is pitching in.
"On Friday nights after I pitch, I'll just go to the gym late [at] night, and then I'll work out hard, Friday, Saturday, Sunday, Monday, then get some running and stretching [in]," Rivas said. "Then Tuesday's my bullpen day, and then Wednesday light throwing, Thursday I'll throw a little bit and then back to Friday."
Growing up, Rivas said he had always felt a love for baseball that was kindled from an early age with his dad loving the game, too. In addition to baseball, Rivas was a multi-sport athlete but his love for baseball was unmatched.
"I wrestled, I played football, [and] a little bit of track; I did everything but baseball was always just my love," Rivas said. "Now [I] watch it all the time, like I can't get enough baseball."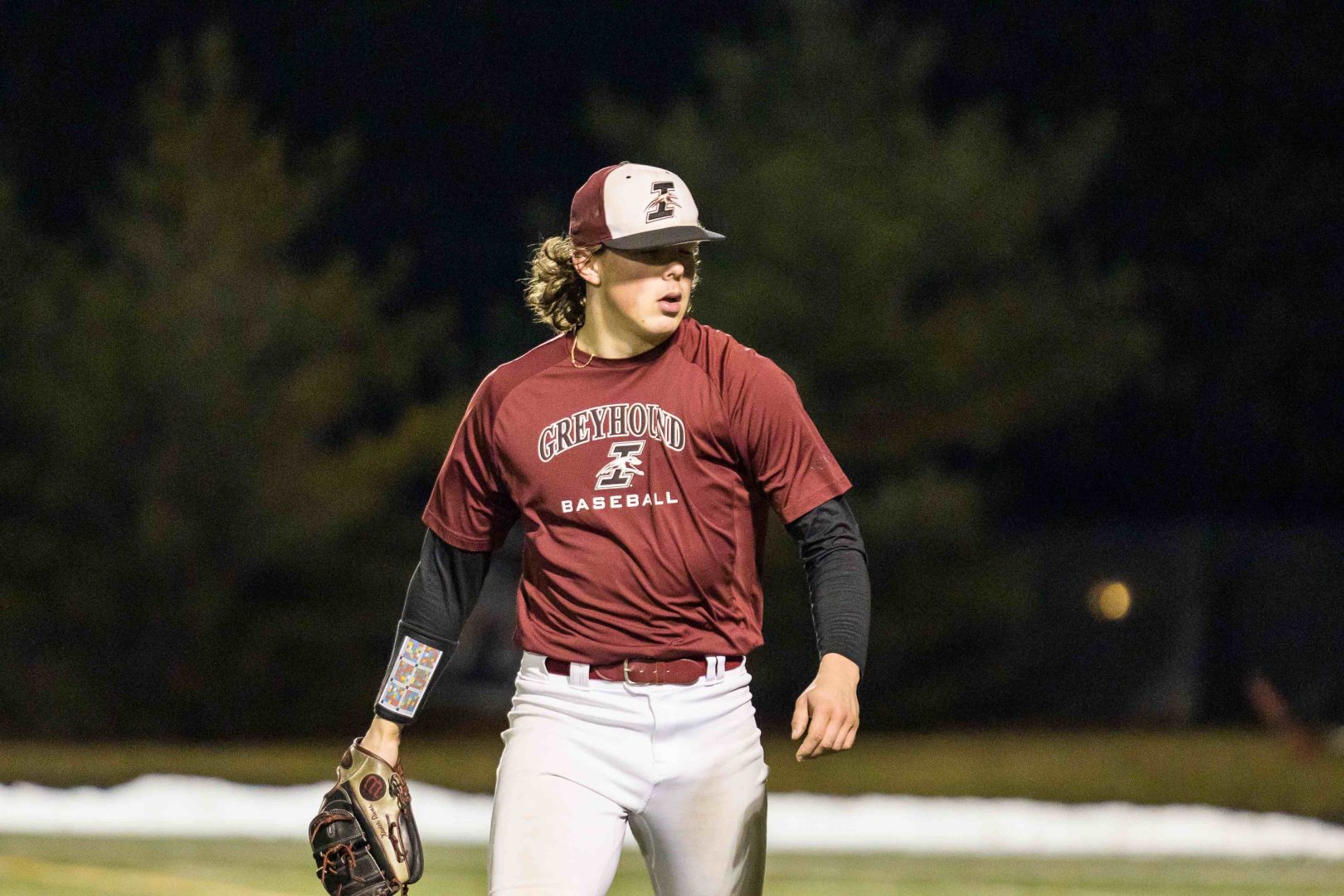 According to Rivas, he had grown up with his hometown team being the Chicago Cubs along with rooting for the Los Angeles Dodgers. Rivas said he has always paid close attention to left-handed Dodgers pitcher Clayton Kershaw.
"He's [Kershaw] one of the greatest pitchers of all time… he's got a weird delivery," Rivas said. "I don't really like to model that one, but his pitches, I've really tried to model him and a lot of other pitchers in the league."
After a strong season so far, Rivas said he is hoping to continue with the team with sights set on the postseason. Additionally, he said he is looking forward to being a role model for the future.
"I really try to help the younger guys, and I'm looking forward to continuing building with this team, because we're young," Rivas said. "The next few teams are really going to get close and get a lot better, too."
With the recent recognition, Rivas said he welcomes the praise but is excited to work hard the rest of the season. He said he is ready to take his game to the next level.
"You're in the gym late after a game, when you're getting all those high fives and everybody's texting and calling you saying good job," Rivas said. "Articles are getting written, it really just feels really good … it really makes me want to work even harder next offseason."