The University of Indianapolis Dance Team won first place at the Division II College Classic National Invitational on the weekend of April 9. This is the team's first national title after becoming a club sport earlier this school year, according to UIndy Dance Team Head Coach Carlee Bachek, and is the first major championship of club sports overall. She said the competition was very rewarding overall, as it was the first time they had been able to compete in-person since the
start of the pandemic.
According to Bachek, the dance team has been preparing two routines for the national competition since Oct. 2021. She said the team had several practices throughout the academic year, but after spring break, the team practiced non-stop to be ready for the competition.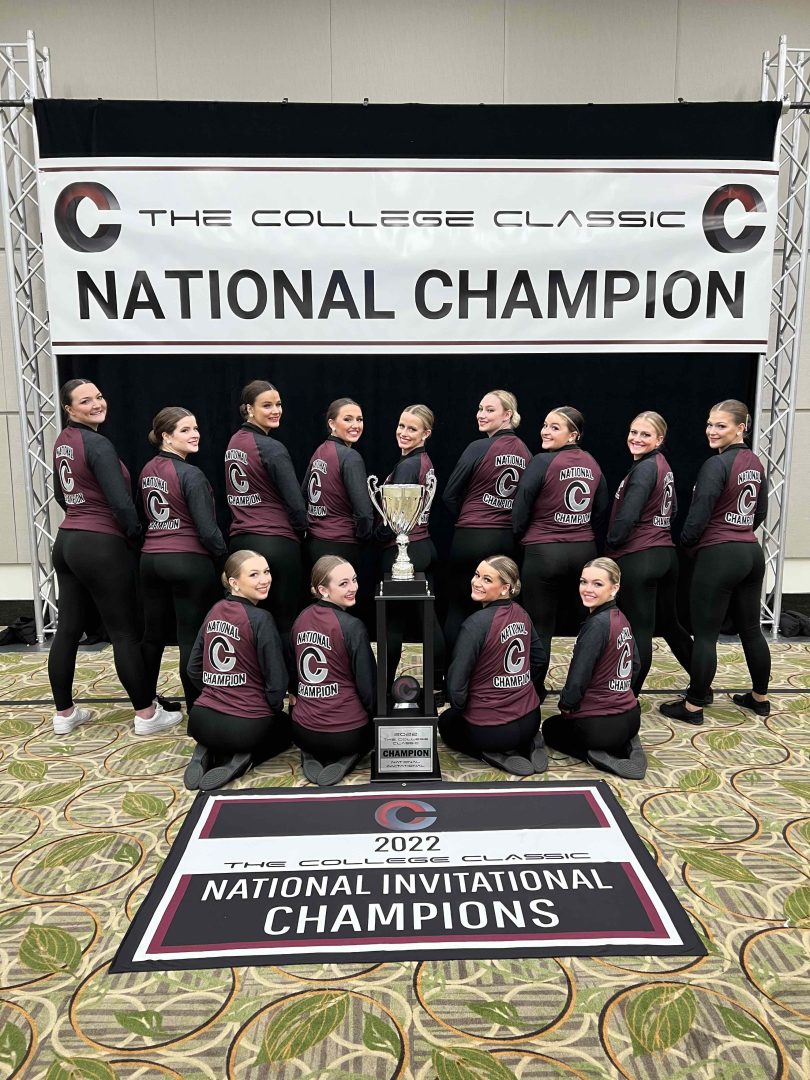 "We learned our first routine back in October, and then we learned our second routine in November, and we really didn't practice them all too much until about Christmas [Winter] break, that's when practices started getting longer and harder," Bachek said. "Then from about spring break until the last month, we've been non-stop practicing it seems like. We had practice every Monday and Wednesday and then we also had extra practices on the weekends to get ready for the competition."
Although junior team captain Taylor Rice was unsure if they would be allowed to travel this year because of COVID-19, the team was excited when they learned they would travel to compete in Florida for the competition. She said the team knew that they would have to push themselves and do what they came to do.
"I was really confident, in my mind and in my heart, I really knew that we could do it. I knew that we had the skills, we had the performance. We had everything and we worked so hard for that moment …," Rice said. "We weren't really even worried about placing, honestly, we just wanted to go out there and do our best and have fun."
She said the team won by two-tenths of a point despite being down going into finals by two-tenths of a point. According to College Classic, the UIndy Dance Team's final score was 84.46 while runner-up Wayne State's final score was 84.26.
"When they announced second place and it wasn't us, I realized that we had come in first," Bachek said. "I kind of screamed, and I started a video to make sure that I caught the moment on camera…. Our program had never won first place before, so I just yelled, screamed, ran up on the stage; we were all crying [and] jumping."
Rice said the win was a shock as it was the first time in the dance team's history that the girls had won a title. She said she hopes this win will bring the team and their coach more recognition across campus.
"I think that the fact that we now have national champions on our back, I think that'll really help keep bringing us up every single year," Rice said. "I just hope that we can all get recognition and my coach can also get recognition for everything that she has put into this team."