University of Indianapolis Alum Vanessa Richardson makes a cup of coffee and grabs her notebook before tuning in to ESPN television each morning to take notes and select audio clips as she prepares for her ESPN Houston morning radio program, "Vanessa and Gallant." Richardson and Paul Gallant's show airs Monday through Friday from 10 a.m. to 12 p.m. Richardson said she needed a challenge following her time as a sports reporter in Houston, and that is when ESPN Radio reached out to her.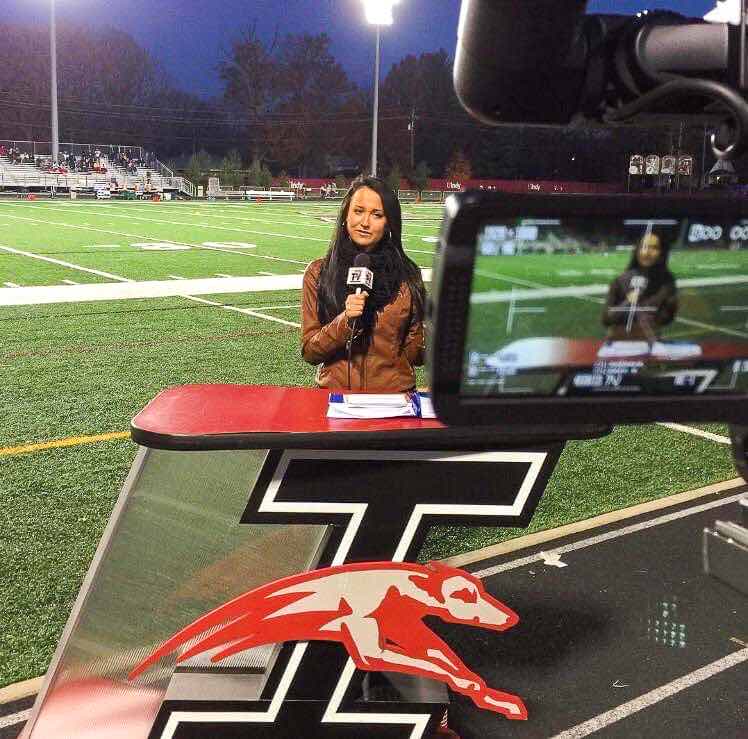 "It just became an opportunity for me to be more versatile and for me to grow," Richardson said. "I could have stayed in local news for 10 more years and done two-minute reports every night. But I needed to grow more, and I needed a challenge." 
Even with her primary job being radio, Richardson said she continues to showcase her talents with multimedia, such as being on camera, producing podcasts and social media. Alongside being a radio host, Richardson serves as an NFL reporter. She said she is thankful that she still gets to do freelance work by remaining on television and working with NBC in their motorsports division.        
Richardson said her love of sports started at an early age, as it was something she and her father bonded over. She said the Indianapolis Colts trained less than a mile from her house in Terre Haute, Ind., and they would frequently attend Colts training camp. At that moment, Richardson realized she wanted to pursue a career in sports reporting, which led her to UIndy. 
Richardson said she visited UIndy for a college visit in 2012 and fell in love with the city and the thought of going to college at UIndy. One of her favorite aspects about UIndy, Richardson said, was the unique dynamic of it being a small school where students can get hands-on experience early and be in a city full of opportunities. 
"I immediately started covering the Indianapolis Colts and the Indy 500 for WICR Radio; that led to me getting an opportunity to be the host for the Indiana Pacers and the host for the Indianapolis Indians," Richardson said. "Those things led me to being the sports correspondent for The Bob and Tom Show. And all the while I was doing those things, I was still very involved in UIndy, both the radio and the TV side. So one opportunity led to another."
UIndy Communication Faculty Member and General Manager of WICR Scott Uecker said Richardson made the most of her opportunities while at UIndy. He said that because of her hard work at UIndy, she was able to grow and continued to have great success in her professional life. 
"She has been a true professional in the way she's managed her career. I hope that students look at her not so much for motivation, but as a model of how it's done," Uecker said.
During her time at UIndy, Richardson held management positions at WICR and UIndyTV. Uecker said that having her as Digital Media Manager at WICR, she took the social media presence and website to another level. Richardson, according to Uecker, was one of the finest students in terms of networking. He said every person who had an encounter with Richardson, was a positive one.
After her time at UIndy, Richardson started her career as a reporter for an NBC station in Cincinnati, Ohio. According to Richardson, her job allowed her to cover news, traffic and sports. She said after two years, it was time for her to work in a bigger market. She transitioned to NBC Houston, where she served as a sports reporter. 
"Each opportunity builds off of itself, and it's important to capitalize on every opportunity, no matter where you start," Richardson said. "If you start in a small market, if you start with multiple jobs, capitalize on it, meet the right people, work hard. And I've just been really fortunate and feel super lucky."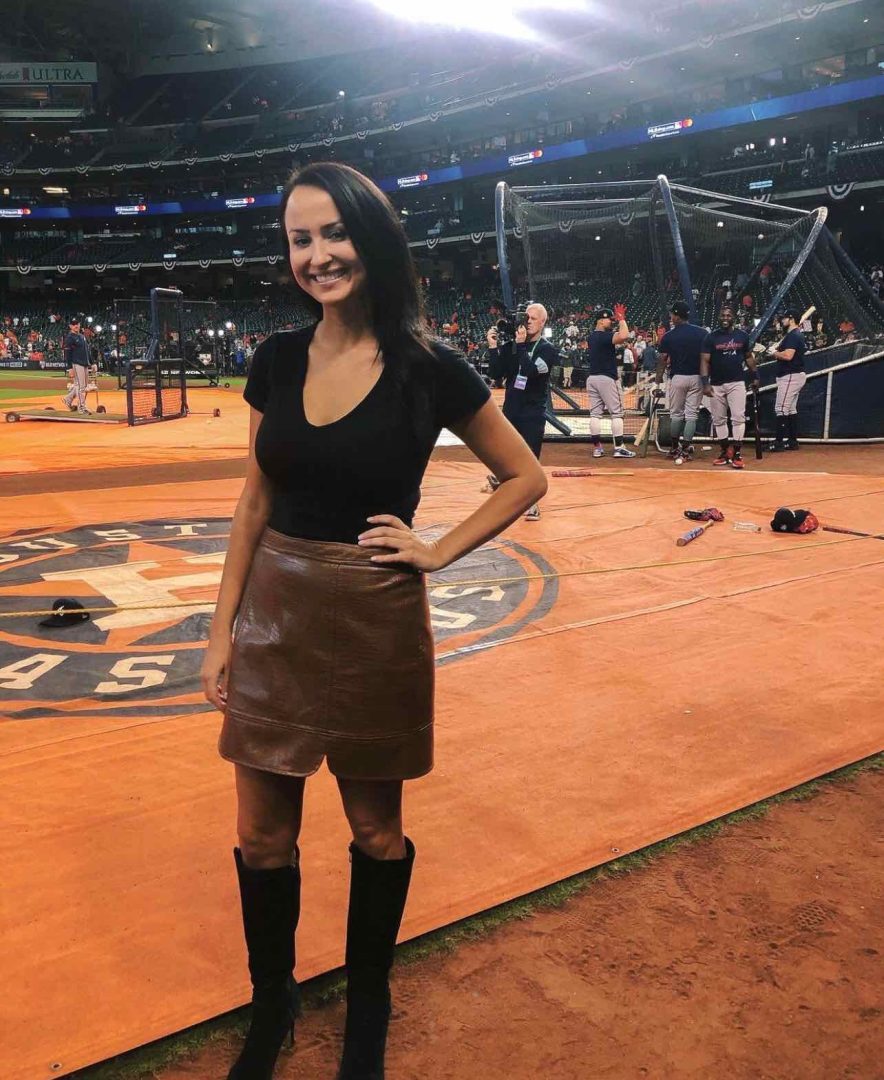 Richardson advises those interested in pursuing a career in sports media to dream big and keep working hard to achieve their goals. She said it is important to be adaptable in all elements of media, including writing, editing and appearances on television and radio.
"It was great that I was working for the [Indiana] Pacers and the Indianapolis Indians. And it was wonderful that I was covering the Indianapolis Colts and the Indianapolis 500," Richardson said. "But I was still doing radio shifts. I was still shooting and editing at the University of Indianapolis, I was still behind the scenes producing. So nothing is too big and nothing is too small for you when you start out." 
Uecker said he is very proud of Richardson's success. He said his role is to teach the best practices and provide opportunities for his students. And Richardson learned the practices and said yes to opportunities, he said. 
"I know she's not done," Uecker said. "She is so young, so talented.  This is just the next step for her and a great career and I'm gonna have a lot of fun watching her and can't wait to see what happens next after she masters this and makes a difference." 
Looking back at her career, Richardson said she is at a job right now where she is growing and is happy. She said in 10 years, she hopes to still feel satisfied where she is at. 
"So in 10 years, hopefully, I [will be] working at a network," Richardson said. "But hopefully, I still get to go
home to Indiana often. And hopefully, I can look back on my career and be proud of how far I've come."