Chai tea, snacks, talks and games, Chai and Chats provides South Asian students with an opportunity to connect and have fun. Senior psychology and pre-occupational therapy major Hannah John created the club after being inspired by other South Asian centered clubs through an organization called Design, which is a branch of Cru.
"… The overarching theme of [Chai and Chats] is to talk about faith, not specifically one faith, but just talking about what we believe and our spiritual beliefs and upbringings [and] traditions and how culture plays into all of that," John said.
Cru is a Christian organization that sponsors ministries all around the world, according to the Cru website. Design is a branch organization of Cru that centers around South Asian students, according to the Design website. Many universities have Design Movements and also have a Chai and Chats event, Indy Metro Campus Minister Joselyn Sands said.
"I know that a lot of other schools who have Design Movements or are trying to start a Design Movement… Chai and Chats is something that often they will start with to gauge interest from the campus," Sands said.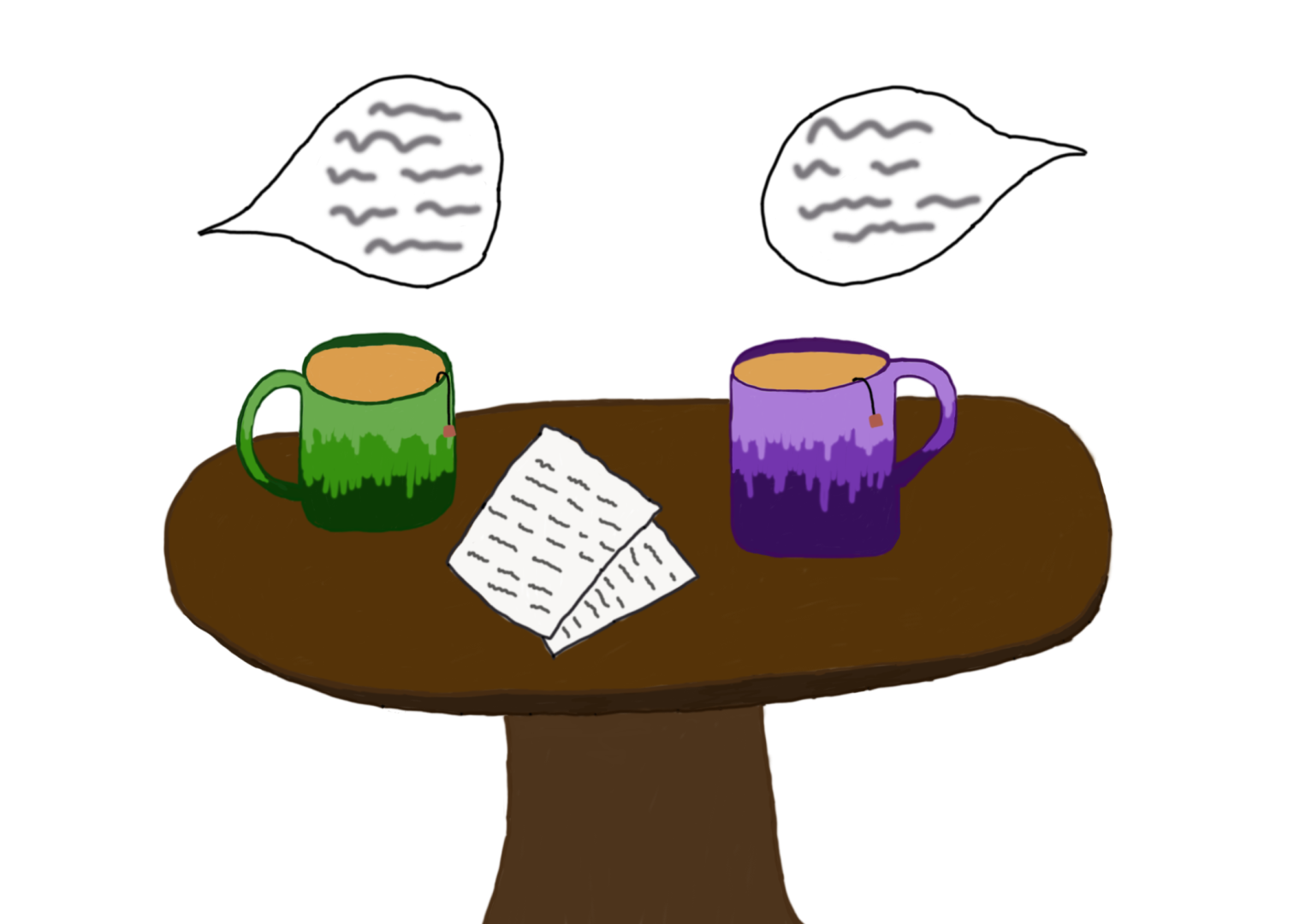 John said she was first introduced to the idea of Chai and Chats while at a Design conference in Chicago, she said. The conference had a section dedicated to universities who did not have a Design Movement, John said.
"Even just for Cru or I know other RSOs in general, I feel like [University of Indianapolis] is a hard campus to get involvement with," John said. "When we break it down to an even smaller population of specifically South Asian UIndy students, it is very hard to get involvement. I feel like a lot of people are interested. Whenever I bring up the idea to other people they're super interested and they're like 'Oh, I've been wanting something like this to connect with other South Asian students.' But then it's hard to get them to be involved and come to meetings."
John said she is the only student leading Chai and Chats. However, she works with Sands to help promote and come up with ideas. 
"I help [John] with brainstorming of 'What does she hope to see? What is our goal? What is our vision?' A lot of helping her to brainstorm that way and then more of the nitty gritty as well of like, 'Okay, so we want to do Chai and Chats or we want to bring awareness to campus. What are really practical ways we can do that?,'" Sands said.
Currently, Chai and Chats meets once a week on Fridays at 5 p.m. on the second floor of the Schwitzer Student Center, John said. She said the time is not ideal and they are open to moving to different times in the week based on what the members want.
"[My goal] is just to have a space for South Asian students to connect and feel at home," John said, "I think there's a lot of students, at least a lot of the ones I've connected with so far, [who] are international or aren't originally from Indy. So I think just a space to feel welcome and feel like you have [a] community and people who understand your upbringing and your culture and to be able to relate to other students and learn about their cultures and their faith as well."
John said if Chai and Chats gets big enough, they may connect to the Indy Metro, which is a group of Cru staff spread across several universities around Indianapolis. 
"I obviously wish it wasn't my last semester," John said. "I'm going to go to grad school, but I don't know if I'll be going here or not. I guess just to start it and see if there's any interest. I just think the hardest part is starting, so once you get it going and people are actually like, 'Wow, this is really cool. I want to keep doing this,' I'm sure I can pass that on to someone else."