When junior business administration and management major Kayla Massy-Charles was given the chance to create her own community group for students at the University of Indianapolis, she felt that it was a great opportunity to serve her community and be selfless. After being hired as a community steward for the Office of Ecumenical and Interfaith Programs, she created the small group, Safe Place with Kayla, to encourage African American women on campus to find resources that they need and give them a place to ask questions. The first meeting was held on Feb. 4, according to Massy-Charles.
"There's a lot of things that we [African American women] face or feel uncomfortable about and we really don't have a space to talk about that," Massy-Charles said. "So I created the small group for that."
Massy-Charles used to be an ambassador for Project Regalia, a group that started small and then expanded into a Registered Student Organization, that focuses on mentorship and empowerment for female African American students, according to Massy-Charles. She said she wanted to bring a more personal space for asking questions and receiving help.
"I noticed that a lot of Black women were just like 'Oh I'm failing,' or 'I'm struggling to know what I want to do with my life. When I graduate, I don't know what I'm going to do,'" Massy-Charles said. "I realized that that was something that I felt a calling to try to help with."
To promote the group, Massy-Charles created an Instagram account and sent invitations over text to her friends and people that she knew. Junior public health major Shania Robertson said she heard about the group from Kayla and decided to attend.
"I think it's a good thing," Robertson said. "It's another activity or space for people of color that they could attend … [it's] something to be a part of."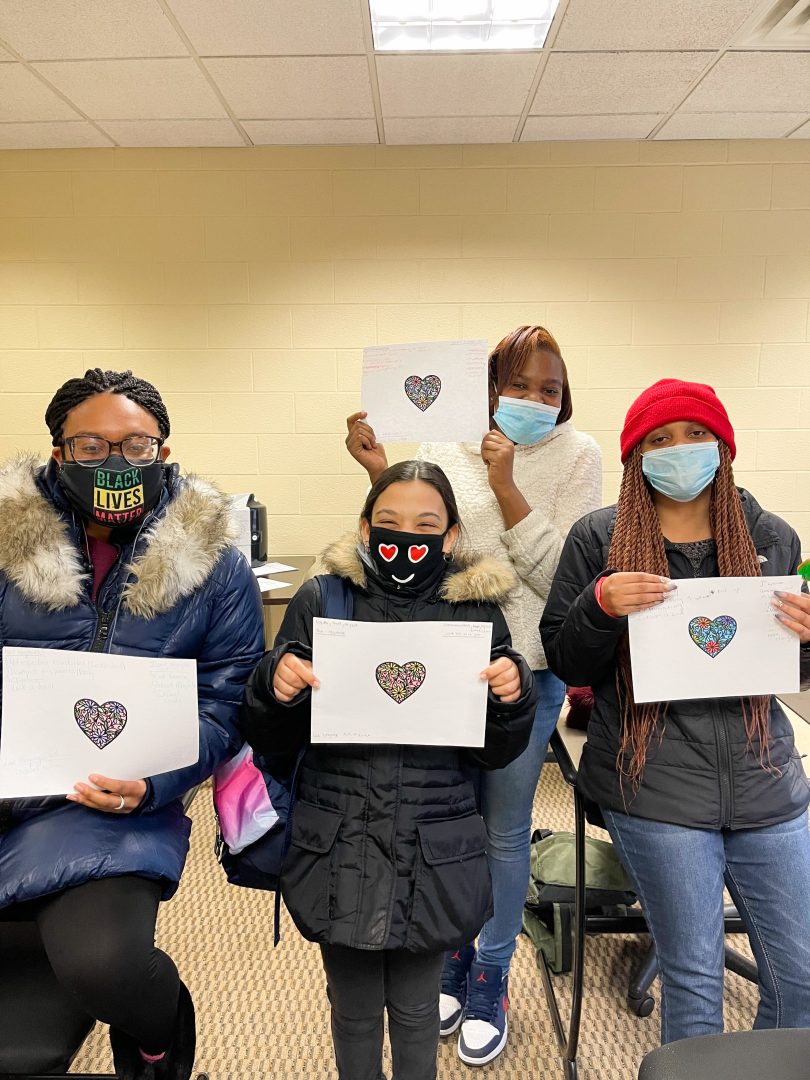 Meetings are held in Esch Hall, room 264 every Thursday at 5 p.m, according to Massey-Charles. Anyone interested in joining the group can attend a meeting or use the Google Form link found in the group's Instagram profile, according to Massy-Charles. So far, conversations and activities have been about relationships and future plans and the challenges of attending a predominantly white school, she said. Everyone is in a different major and grade level so it will be helpful to work together on their plans, she said.
"Those [conversations and activities] are kind of the things that I want to promote there — a balance of everything: self-love, self-care and education," Massy-Charles said. "That's mainly what we're here for, and I think being able to lean on each other for those types of resources is really helpful."
Massy-Charles said her two goals are to expand the group and impact someone positively. She felt devastated when she saw Black staff members leaving UIndy for other job opportunities, according to Massy-Charles.
"It really sucked because there weren't a lot of us, and I think it made it more difficult for me to ask for help and ask for resources," Massy-Charles said. "So I want to be that. I know that I'm only a student. I really can't email everybody, but at least I know where I went and I can give somebody else [help and resources]. Those administration [members] before they left, they gave me that; I didn't have to go searching for it. So now it's making it more difficult on our younger classmen that didn't get that because now they're dropping out; they're transferring to different universities."
Robertson said she believes that there should be more activities and spaces for students of color to attend. She believes that Safe Place with Kayla will impact her by allowing her to learn about different topics and situations that students of color go through on campus.
Massy-Charles said she knows that the group is being talked about and she believes it is going to continue to grow. She has already seen a positive impact on a freshman who attended a Safe Place with Kayla meeting and received help with their classes, she said. "I feel like overall this can be a place for [Black students], too. That's really what I want to do. I want when I leave here that somebody at least feels comfortable to continue going on, like they feel comfortable, they know what they're doing and they're confident in that," Massy-Charles said. "That's how I feel on this campus every day. Whether or not I feel like I am the majority, I feel like I know what I'm doing and I feel like I belong here. And I'll know that up until I get my degree, so I want everybody to feel like that. I just know from how people move on campus, whether that's just them getting their food and going to their room, whether that's them having friends on campus to talk to, that a lot of minority students don't feel like that right now."