In 2020, women made great leaps in the world of sports. The MLB hired Kim Ng who became the first woman to be a general manager of a baseball team, Vanderbilt soccer player Sarah Fuller picked up another set of cleats and went on to play and score in a Power Five college game, and the Cleveland Browns hired Callie Brownson as their chief of staff, according to USA Today.
As the sports industry continues to progress, each year on Feb. 3, since 1986, National Girls and Women in Sports Day is celebrated, according to the Women's Sports Foundation. One Hoosier that celebrates women in sports is President and Chief Operating Officer of the Indiana Fever Allison Barber, who only joined the sports world  National Girls and Women in Sports Day two years ago.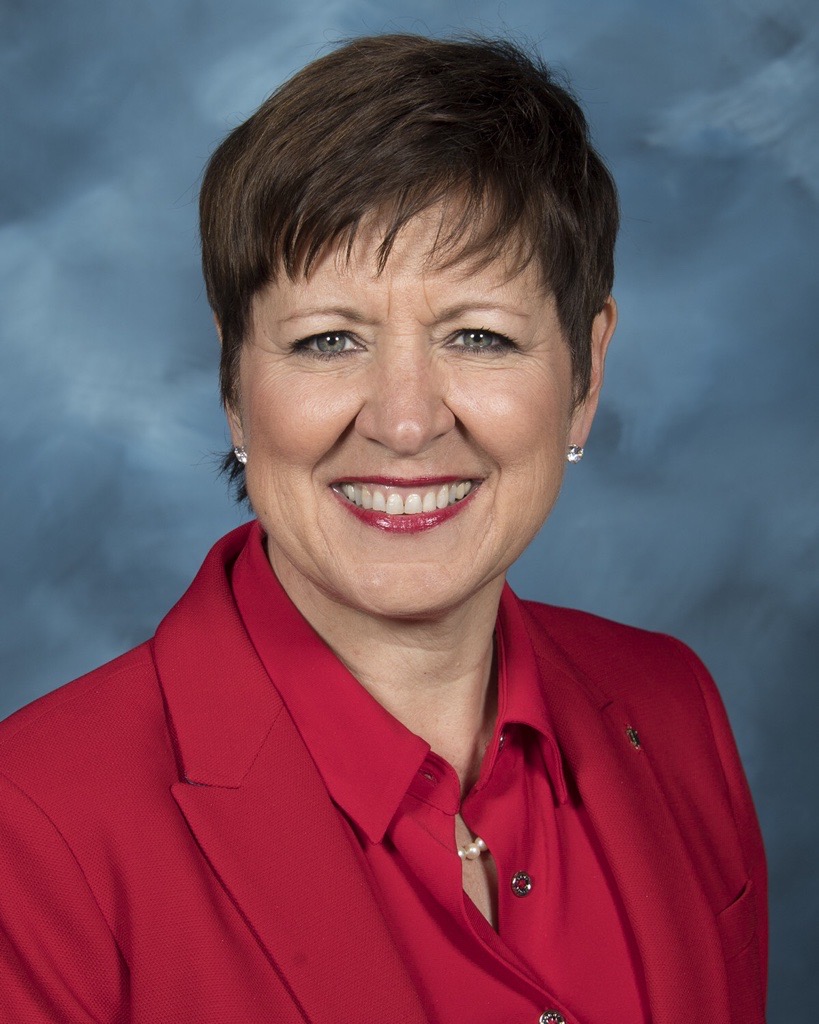 In the past, Barber worked as a school teacher, for the White House and the Pentagon doing strategic communication before making the switch to sports.
"This is my 8th career, not job, but career. I just love change and disruption and really trying to put my hand to new things it is a good path for me," Barber said. "So I was just honored to get the phone call and thrilled to have this role."
Barber sees National Girls and Women in Sports Day as a really exciting and important day. She said now is the time to say "Let's be serious about making more opportunities for girls and women." She encourages girls and women who want to go into sports to do so, because there is more opportunity to do so today, than there was five or 10 years ago.
"Now you have female referees and you have female coaches in the NBA [and] NFL, you have female coaches and athletes in the WNBA," Barber said. "So if you look [at it as], 'is there room for more?' Absolutely, we're just getting started as we are embracing these new careers in sports."
Like Barber, University of Indianapolis Associate Athletic Director and Senior Woman Administrator for Student Support Jackie Paquette sees the opportunity for women in sports. Paquette said she always wanted to be involved in the logistics and planning of athletics.
"It's always just been the other side of it. It's always been the side of managing things, managing travel, managing statistics, managing equipment," Paquette said. "Keeping everyone in line with what needs to be done when it needs to be done."
Paquette said she spends a lot of her time with the wrestling program at UIndy, as she works as the Director of Wrestling Operations. She said being a woman in wrestling was difficult at first. However, it's all about the confidence and how one carries themselves, according to Paquette.
"When a female walks in, everybody automatically sorta questions why she's there," Paquette said. "It automatically goes to 'Oh, she is an athletic trainer,' people think I'm an athletic trainer all the time because that would be the one reason why I would be there, right? Not the person facilitating the event, actually running the event and making it happen. Because there aren't that many women in wrestling."
Paquette had the opportunity to speak on panels hosted by Women Leaders in College Sports, a leadership organization that develops, connects, and advances women working in college sports and beyond, according to their website. 
"I think that is the best thing we [women] can do, is that we can be that role model and show these girls that they truly can do that," Paquette said. "And I think we will continue to do that as more and more women are going into these roles and I think that is the most important [thing we can do]."