University of Indianapolis students, faculty and staff in the Art & Design and English departments published a student edition of Ann Radcliffe's "The Castles of Athlin and Dunbayne," now available on Amazon. Students and faculty worked on this project since the 2019-2020 academic year, a process that included heavy research, reviewing and illustrating from students.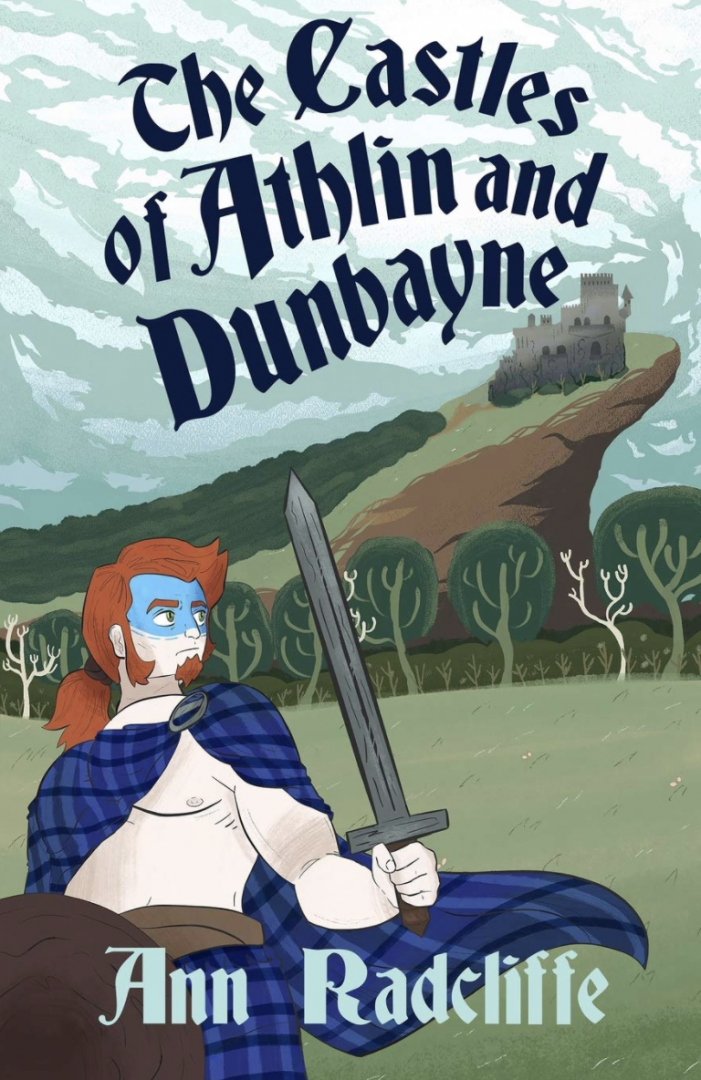 Assistant Professor of English and Co-Advisor of Etchings Press Liz Whiteacre said she was involved in the project. According to Whiteacre, the project was proposed by Associate Director of the Strain Honors College and Professor of English Jennifer Camden and combines the efforts of the English and Art & Design departments to bring the out-of-print novel to the attention of teachers as well as general readers. This edition of the novel includes annotations and illustrations created by UIndy students, Whiteacre said.
Sophomore English and secondary education double major Ali Viewegh said the research process was collaborative amongst students in the ENGL 420: Critical Edition course. According to Viewegh, students read and reread the novel, find elements that needed clarification and do the research necessary for the annotations.
"We transcribed the chapters, we put everything in Google Docs, and then we reread chapters and started marking everything with things that [were] needed: footnotes or things that were confusing," Viewegh said. "After we identified those areas, we divided them into areas like history or culture and gender norms, and then we divided our class into small groups that would specifically focus on those little subject areas. And then we spent a really long time researching, and finding information for that stuff and then changed groups."
Junior creative writing major Grant Boyer said one of the most difficult parts of the process was the research itself. As part of the Critical Editions class, according to Boyer, his role was centered around research, but it was difficult to find sources for the Gothic era.
"In my case, we were trying to not use the same source for different information. And so I had to look for a reference to barons in that time period that the book would be set in, and I had to dig through a lot of strange stuff," Boyer said.
Senior creative writing major and studio art minor Hope Coleman was involved in the illustration portion of the project. According to Coleman, students tasked with illustrating would make either full-page images or small thumbnail sketches to go within the chapters of the book.
"We did some research on buildings of the era, outfits, things like that. And we did little thumbnail sketches where there were some smaller elements people did," Coleman said. "I personally did a map that was printed in the front of the book. I did a little bit of research on the area. I was given some reference images, I looked up some stuff on buildings, so that way I could try to accurately portray the buildings."
Randi Frye, Franklin College assistant professor of art and former UIndy assistant professor of art & design, said when instructing students creating illustrations for the novel, students utilized a style sheet in order to ensure the appearances of characters, as well as styles of dress and landscapes, are cohesive while allowing students to explore their own styles of illustration.
"If it was talking about Mary, the sister and her brother is Osbert, that Osbert and Mary looked the same. That's really what the style sheets did. The media or their technical approach to it was completely up to them, and so there's a wide range of some that look more graphic, some that have more modeling or kind of like 3D quality to them," Frye said.
According to Whiteacre, promoting the book requires many different elements. Students in the classes involved with the project have made several promotional elements, including social media posts, postcards,bookmarks, flyers, a book trailer, and discussion questions for faculty. There have also been several press releases as well as doing promotional work with their publisher, Ingram, that includes a feature in their catalog for booksellers, aiming for educational audiences.
"As we're heading into the winter term, we are getting in touch with different faculty and different literature organizations, etc., to let people know around the country who are selecting textbooks for their students that this book now exists, and they can select it as an excellent option for their literature courses," Whiteacre said. "So this is one of those projects that will be promoted for a while."