At the University of Indianapolis, there are a variety of clubs for the School of Business. According to Project Manager for the School of Business Magnelia Viewegh, the eight clubs include Finance, Accounting, Women in Business, Marketing, Supply Chain, Entrepreneurship and a new Business Administration Club.
Director of Undergraduate & Adult Enterprise and Engagement André Givens said some of these clubs have been around for over 10 years and were formed to have more engagement with students outside of the classroom. Viewegh said the clubs hold informational sessions so people can get financial advice or learn how to invest.
"[The clubs] were formed to kind of allow the business majors within those areas to kind of collaborate and come up with events and speakers and things like that they feel would be beneficial and help them explore their future career paths," Viewegh said.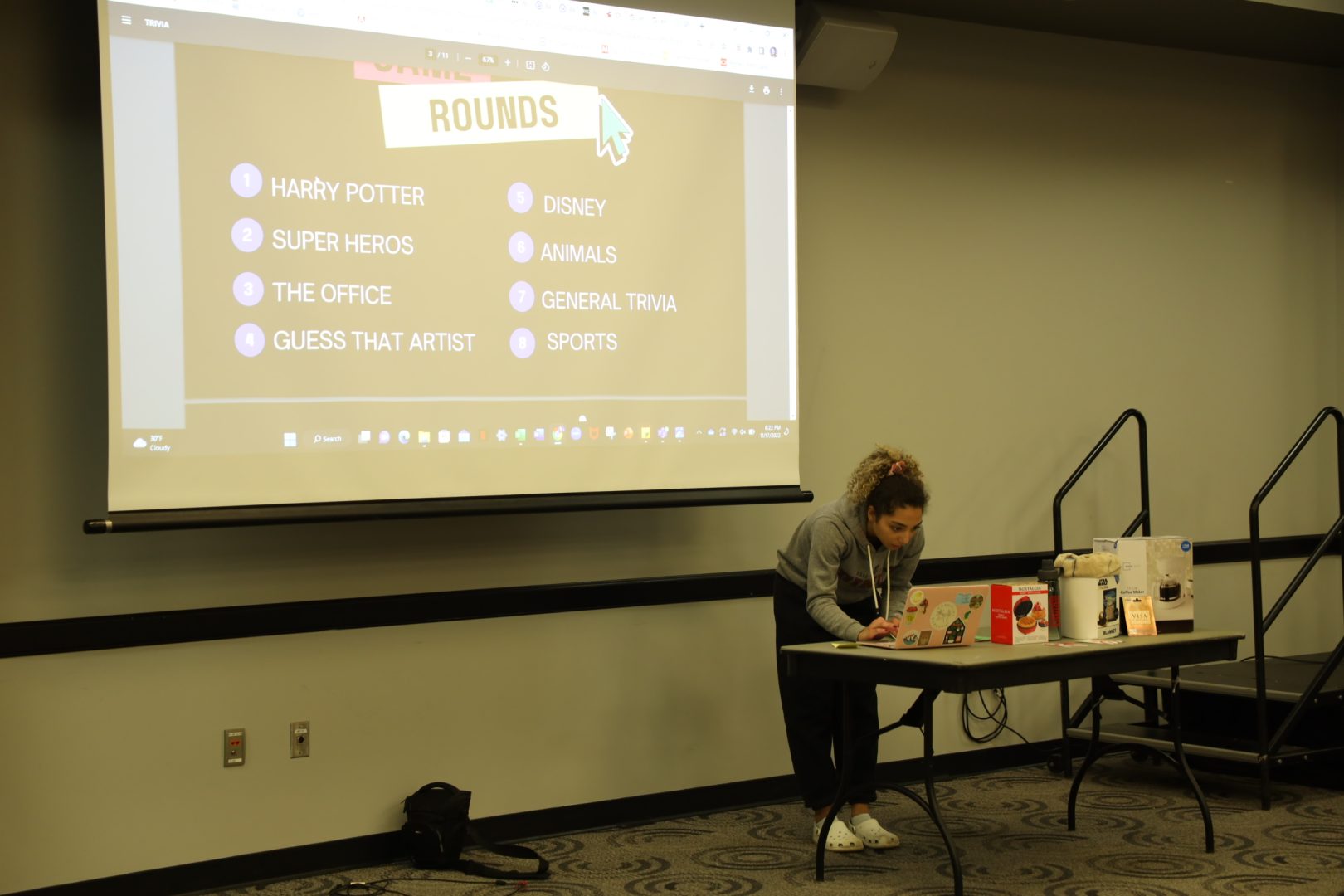 The clubs bring in business professionals, hold panels, go to facility and site tours, Viewegh said. In addition, she said these clubs serve as a community for those with a business major so they can see familiar faces around campus and have people to study with. Givens said that the School of Business clubs allow students to have hands-on experience outside of the classroom.
"But our goal is to have more students in the School of Business engaging in clubs. This goes back to their success. We want our students involved on campus and we want them engaged with campus activities other than the classroom. The classroom is very important, but this… allows our students to have that hands-on experience in other capacities," Givens said.
Viewegh said these clubs teach students how to network and allow students to meet with business professionals around Indianapolis so students can get their name out. In addition, she said the clubs help students to find internships and job opportunities outside of college. Givens said that the clubs do many projects to get hands-on experience in their field of study.
"The purpose of the business club[s] is to once again give the students the autonomy to build and create and be innovative in their own space, to allow them to explore more in depth into their majors," Givens said.
According to Viewegh, engagement with these clubs decreased slightly due to the pandemic and the current board members graduating and they're recovering from that. The most popular clubs are Finance, Supply Chain, Women in Business and Accounting, she said.
"We know a component of a student's success is their level of engagement," Givens said. "We want them to connect with the faculty and also their peer group as well. It allows the School of Business to grow from an external perspective, but also internally where we're actually working with our students throughout the School of Business."
The clubs allow the School of Business to grow both externally and internally at UIndy, according to Givens. The faculty understands what the students need and want students to take advantage of the opportunities presented with the clubs. Viewegh said UIndy tracks job and internship placements and having these clubs as experience can make all the difference in an interview.
"I would say the clubs greatly impact UIndy and the School of Business because it allows students to kind of refine and learn those initial networking skills and knowledge application skills and things like that," Viewegh said.
The clubs each have a callout meeting at the beginning of each semester and host two or three mixers a semester, she said. A mixer is when all the clubs get together and do fun activities, Viewegh said. If students want to get involved, they can go to the meetings, she said. Givens said there is a misunderstanding that only business majors are allowed to participate, but any student is able to join.