The United States celebrated the 100th anniversary of women gaining the right to vote on Aug. 18. On that day in 1920, the 19th Amendment of the United States Constitution was ratified. The 19th Amendment prohibits the states and the federal government from denying the right to vote to citizens of the United States on the basis of sex.
Women's suffrage began long before it was organized in the U.S., with the push for women gaining the right to vote being a part of that, according to Laura Merrifield Wilson, associate professor of political science at the University of Indianapolis. Wilson said the 1848 Seneca Falls Convention was the first organized attempt for women to come together and say that they deserve to have a right to have a presence or a say in our government.
Wilson said that when looking at the women's suffrage movement, people should know that it was an incredible push from multiple generations of women to try and change the laws in the United States. Women getting the right to vote was primarily a white women's argument, however, Wilson said. These women were educated and came from a higher socio-economic status.
"When women were granted the right to vote, there were still a number of women who weren't able to actually vote, particularly in the South with Jim Crow laws [where] African American women, women of color, were still excluded from the process," Wilson said. "… It was not this 'end all, be all,' and then finally everyone had the right to vote, everyone was enfranchised and democracy hailed yet again."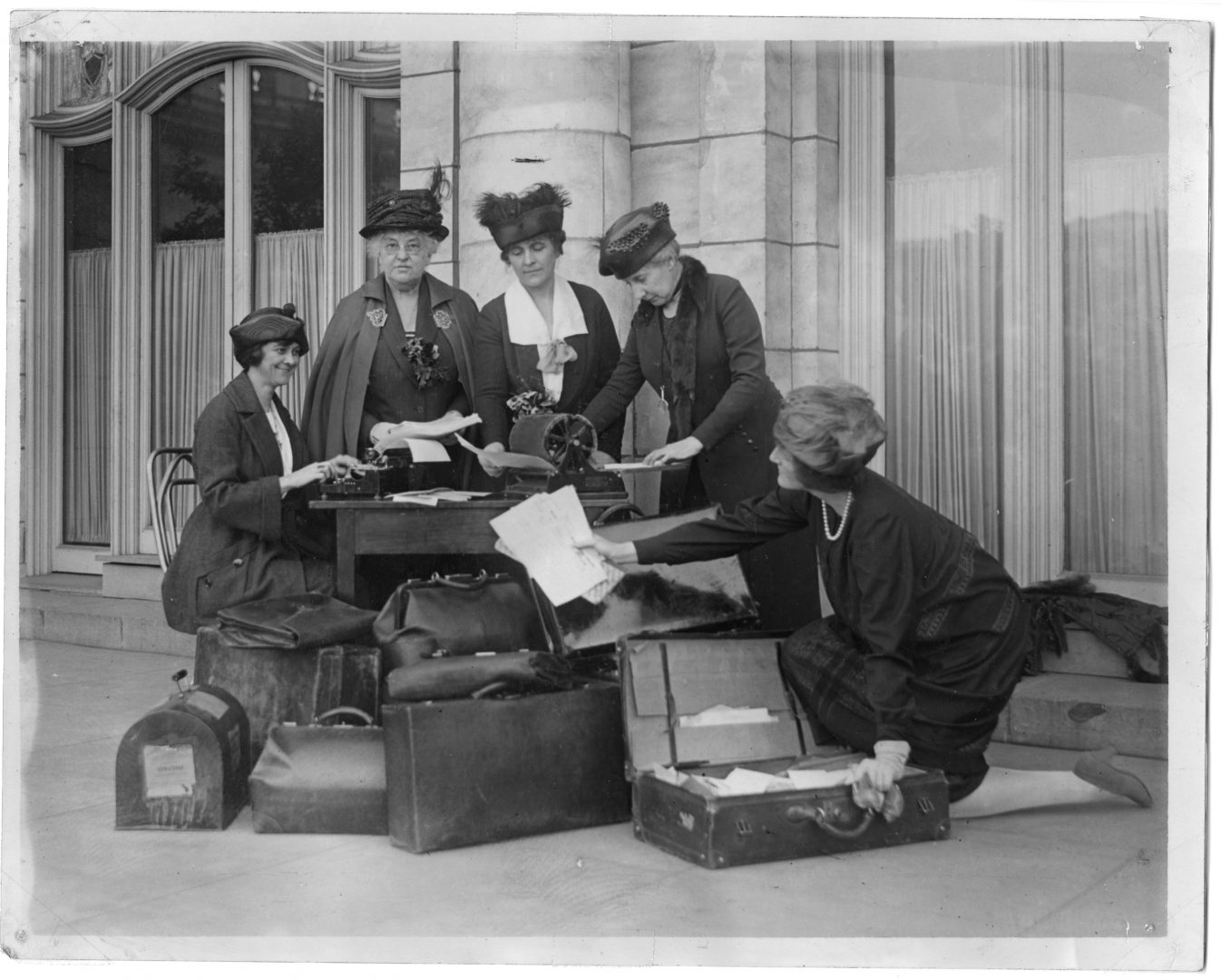 According to Associate Professor of History Chad Martin, certain issues of equality had to be addressed through women's suffrage, including access to birth control, abortion rights and child care. He said men did not prioritize these issues and didn't see why they should.
"It [women's suffrage] sort of has changed what we prioritize in this society and has made this country more equitable, more just in the long-run," Martin said. "There are fundamental differences in life and life choices between men and women. Male politicians just weren't receptive or perceptive of them."
Women make up over half of the U.S. population, according to Wilson. For elected offices, women are underrepresented in nearly every branch at every level, Wilson said. She said that there are very few women in elected office relative to the proportion of the U.S. population.
The United States has never had a female president, and Indiana has never had a female senator or governor, Wilson said. Women make up around 24% of Congress and 29% of state legislatures, according to Wilson.
"This is important because the government makes decisions. They [elected officials] make policies, and they're going to influence the lives of not just women, but men—everyone," Wilson said. "So, our government should look as representative and diverse as the people they serve."
The women's suffrage movement is something that is important to commemorate, Wilson said. This is because we have to recognize how far we have come as a country, she said.
"I think sometimes people consider progress to be inevitable, that things will just change and they'll happen and they don't," Wilson said. "Progress comes from struggle and strife and challenge. It's not always pretty, and it's not always instant. It can take years or decades or even generations to make that happen."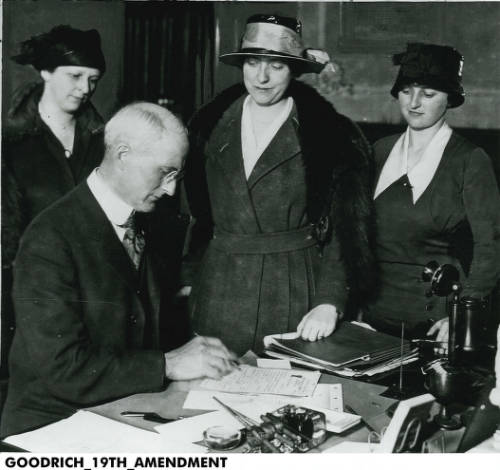 There is still more to be done in the area of women's rights, according to Martin and Wilson. Martin said that because attaining women's rights is a struggle, those rights not going to be immediately given to them.
"They call it the struggle of women's rights for a reason. It is a struggle [and] it is a political fight," Martin said. "There are people who will push back with all the power they have …. If women are going to finally get greater and greater equality, and hopefully, eventually complete equality in our society, it's going to be a struggle. It's not just going to be given to them."
Wilson said that because the U.S. gave more people the right to vote, it has made the country more democratic. At the time the Constitution was written, many people did not have that right. There are still opportunities for today, she said.
"There are still challenges that we face today that we need to tackle head on," Wilson said. "We don't just need to say, 'Someday they'll change.' We need to lead that kind of discussion."