Both the University of Indianapolis men's and women's basketball teams have now finalized their respective coaching staff for the 2020-21 academic year. New Head Men's Basketball Coach Paul Corsaro brought in two additions while four-year Head Women's Basketball Coach Kristin Wodrich brought one.
Newly hired Assistant Women's Basketball Coach Chrissy Roberts is a former Division I basketball player and coach from Eastern Kentucky University. She spent 11 years as the Colonel's head coach, winning 122 games and leading them to the Ohio Valley Conference Tournament championship game twice, according to UIndy Athletics. Before coming to UIndy, Roberts took a year off from coaching, she said. Roberts said the coaches, location and people are all things that brought her to UIndy.
"I'm big on being surrounded by good people," Roberts said. "Everyone that I have met at UIndy, and in Indianapolis in general, have been amazing."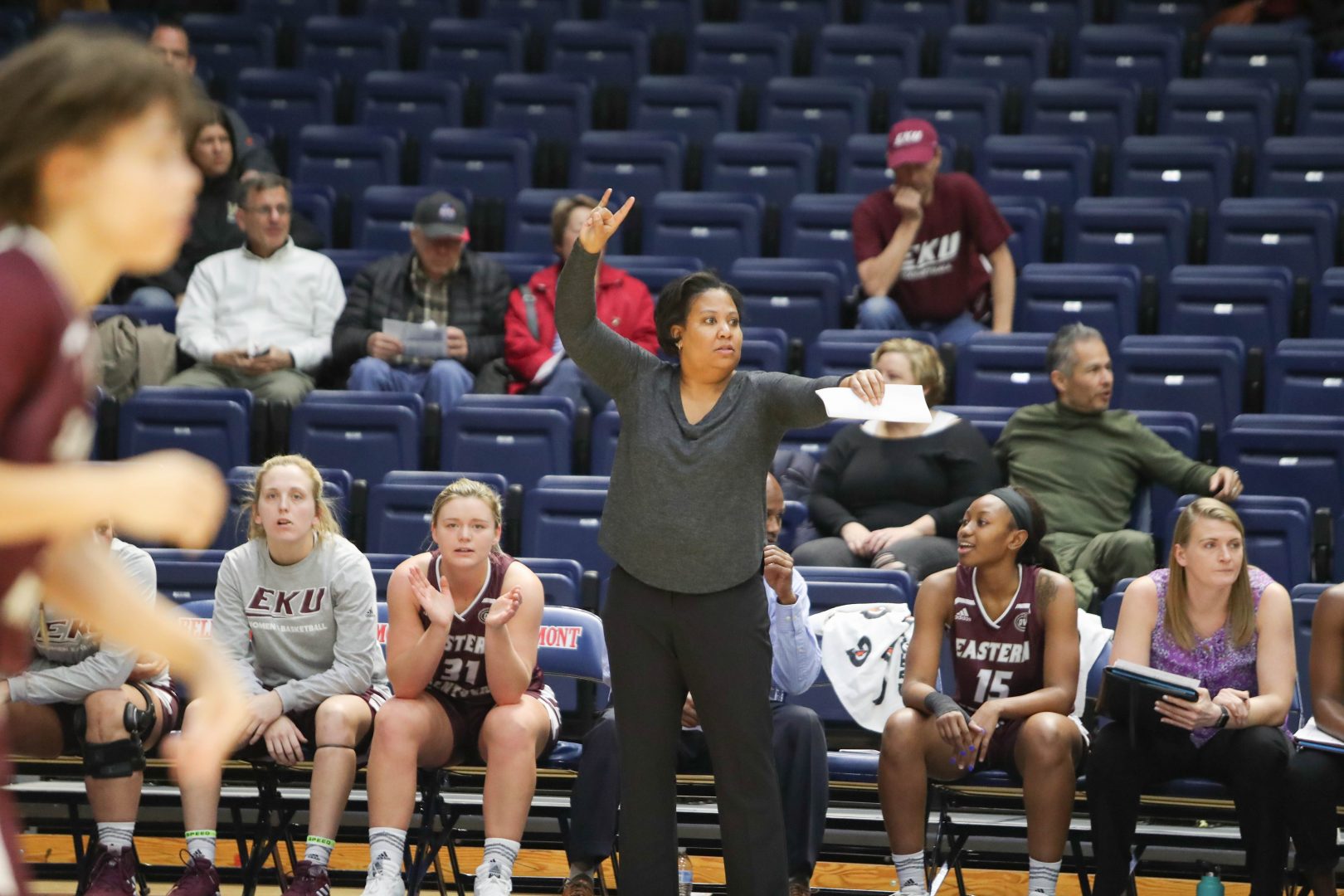 In her first season with the Greyhounds, she said she wants to be a part of helping to develop her student-athletes into great people, in addition to great players. She said she is excited about the evolution of the coaching staff alongside the players as well as being able to learn from the other coaches.
Like Roberts, new Assistant Men's Basketball Coach Mike Burris said the location of UIndy is one of the things that brought him here and offered many things for his family. Prior to UIndy, Burris was the head coach for his alma mater, Olney Central College, a junior college in Illinois, for 15 years winning 252 games from 2005 to 2020, according to UIndy Athletics.
When Corsaro called Burris about the position, Burris said it was a no brainer. He said that it was time for a change and he wanted to be at the four-year college level.
"I have gone through experiences, both good and bad, in my 20 years as a coach," Burris said. "At the same time, I just want to feed off of these young guys and [being] the old man on the staff at 41, I get to come in and feel young again."
The culture here is phenomenal, and I wanted to be a part of that.
Burris said that the GLVC is the best Division II basketball league and a goal of his is to compete and win at the conference championship. According to Burris, Corsaro's energy is contagious.
"The culture has to be a championship culture every day, and that's been established with coach [Corsaro]," Burris said. "The culture here is phenomenal, and I wanted to be a part of that. The goal here is to win every day, as people, students and then on the court."
Burris and Assistant Men's Basketball Coach Roosevelt Jones' alike said the decision to come to UIndy was a no brainer.
"I've known the history of UIndy, I've played them a couple of times when I was at Butler [University]," Jones said. "I know what type of program it is and what kind of things they've done the past few years, so for me, it was pretty [much a] no brainer."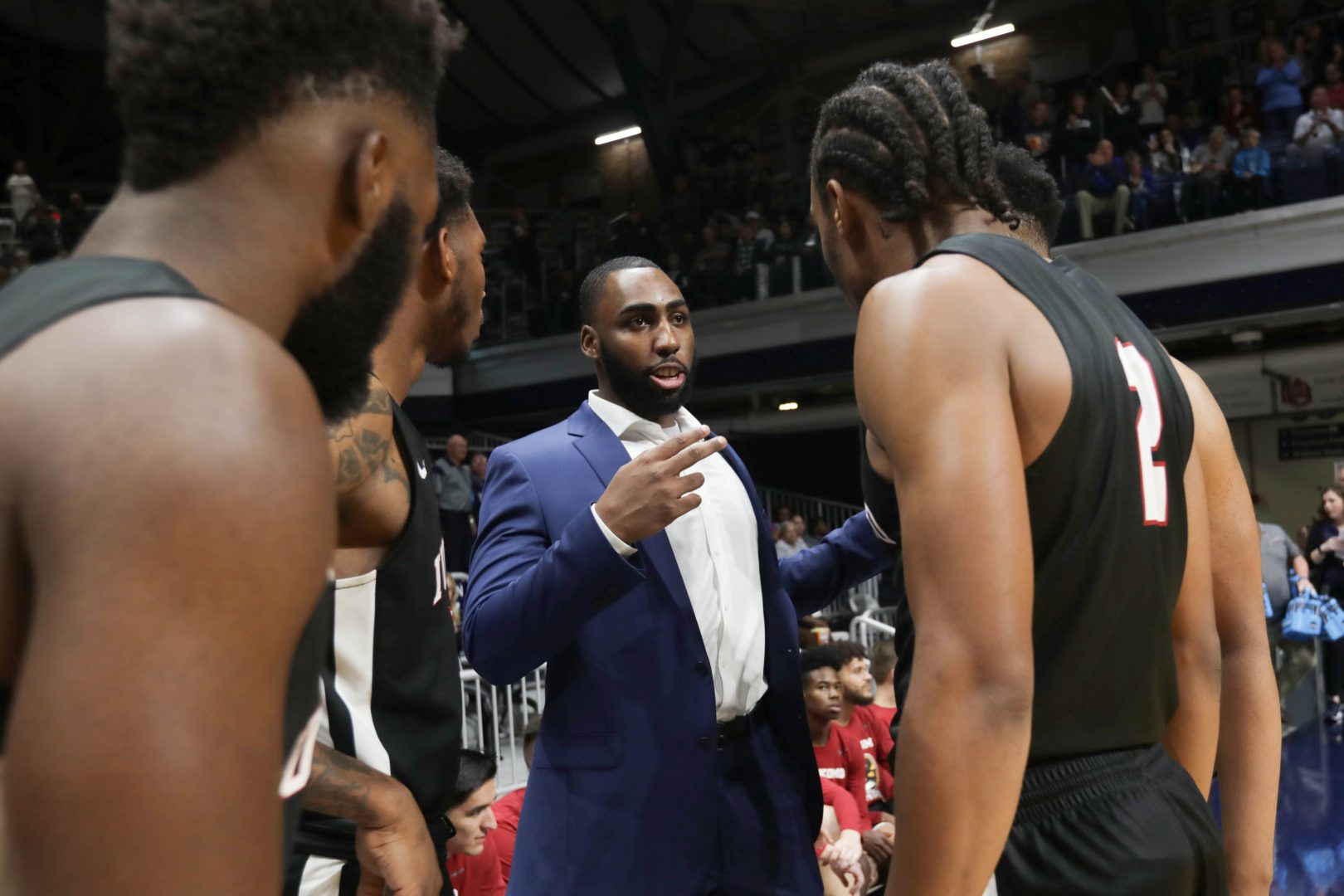 Jones played for five years at Butler prior to playing professionally for the Canton Charge, the G-league affiliate for the Cleveland Cavaliers he said. Due to back issues, he stepped away from his professional career to coach. Prior to coming to UIndy, he spent two years coaching at Indiana University-Kokomo, he said.
The plan for Jones is to win both conference and national championships while here at UIndy. The current coaching staff has won throughout their career everywhere they've been, according to Jones.
"We don't see [any] reason why that should change coming here so we all have that one goal and that's to win as students, win as players and in general," Jones said.
Jones will be the youngest coach on staff and he said that he is all ears when it comes to learning from his colleagues, Burris and Corsaro.
"I'm still young myself—this is only my third-year coaching—[and] for me to be in this position right now, I'm super grateful," Jones said.
Jones said that his first day at UIndy is Sept. 1. He said he is looking forward to getting to campus, meeting all the guys and getting back to his regular routine.
"I haven't coached or really been on a basketball court since about March 15," Jones said. "I really just want to get back on the court."