The undergraduate psychology and engineering programs at the University of Indianapolis appeared in the 2023-24 U.S. News & World Report Best Colleges national rankings. UIndy Associate Professor of Psychology and Program Director for the Department of Psychological Sciences Kathryn Boucher said it was important to see the program reach this distinction.
"Looking through the rankings, you see a lot of the schools that are around us in terms of the rankings are schools that are larger, that have more resources for research, have more faculty, and to just really see that our students and our instruction were showcased in a way that put us in a similar space with some of the larger programs is really great."
Boucher said the program has continued to grow through the relationship students can have with their professors. The undergraduate degree allows for flexibility within the program which allows students to pick psychology up as a second major or transfer into the program from other universities.
"We really try to have courses that are offered in many different formats," Boucher said. "It allows for students to have the flexibility to add psychology as a second major, or to be able to transfer in and complete within their four year timeframe for an undergraduate degree, which means that we have more students graduating, which then probably raises our name amongst other people in the higher ed space. The other part too, is that we have research as a big focus of our program. So, we have places in which students can volunteer in the lab, they can take a research practicum for course credit, and because of that, we have more students that are going on to graduate programs."
Associate Dean and Program Director for Engineering Kenneth Reid said the opportunity for engineering to appear in national rankings helps promote the program for those looking at the list. Reid said the program is younger, has only been offered for the last seven years and was built on the DesignSpine experience. According to the DesignSpine page on UIndy's website, DesignSpine is a unique, multidisciplinary experience that focuses on creativity, problem-solving and more.
"What's really unique with us is the DesignSpine curriculum, so students are doing projects for real clients in second through fourth year," Reid said. "In the first year, they're learning a bunch of project management tools that usually undergrad engineers don't learn at all. So, these all play into the professional skills that you need when you're employed, project management, a lot of focus on communication and teamwork. So DesignSpine is built into the curriculum."
After graduation, Reid said students have better opportunities to find jobs quickly. As a result, students have learned from real-world experiences such as communicating and working with others. The engineering department is housed in Annis Hall with workspaces allowing students to be hands-on.
"If you walk through the building, we have an ideation space, which is a design studio that's owned and run by the students," Reid said. "They're in there when they need to be. We've got a wood shop, metal shop; we've got all these production facilities. We'll train the students on how to use everything… And then we have a massive project space, where they come in and work on DesignSpine projects, but also other projects."
According to Reid, having smaller class sizes can help students in their progress toward their degree in engineering. In the future, Reid said he hopes to continue growing the program by spreading the word.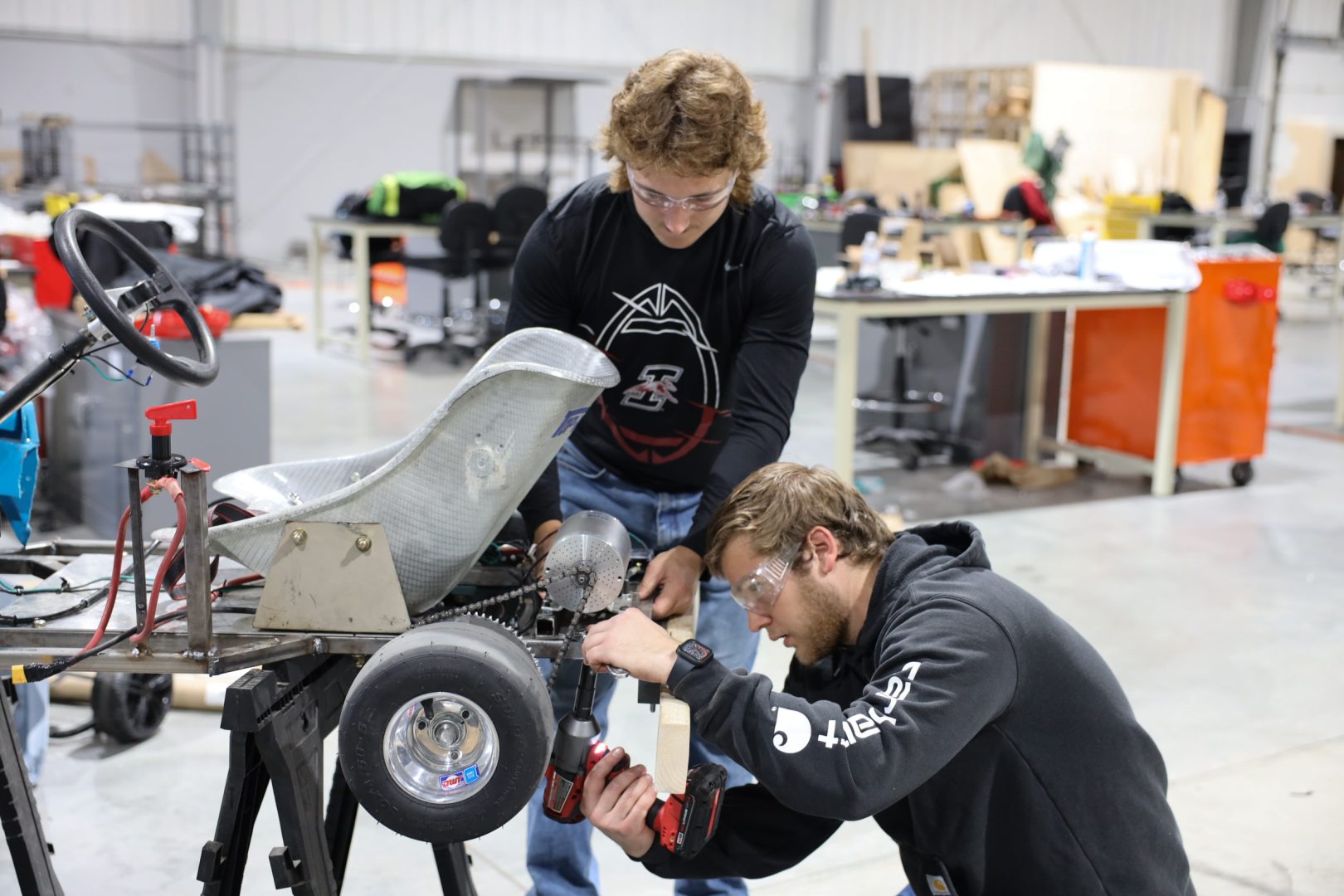 "A lot of it is going to be word of mouth, especially in Central Indiana, but also doing some marketing, working with companies in the area, especially in other Indiana companies to spread visibility," Reid said. "We have to get people out there to know UIndy engineering is out there… We're writing about the successes. So we're writing about designs, finding some of the things we're doing right, and publicizing those, trying to get out in different conferences."
For the psychology program, Boucher said the plan is to increase aid to students who need it, whether they are coming into college or currently within the program. She said she wants the program's curriculum built to support students however they need.
"I would really like to be able to showcase, as the program director, how our program is able to support all students, not just in terms of their interests, but what they want to do post-graduation, but also students who might be the first in their family to go to college, students who might have different financial needs, to be able to think about how our curriculum and our program is built to be able to support students wherever they're at," Boucher said.
Along with the engineering and psychology programs, nursing secured a spot on the list having been featured there before. Additionally, UIndy was ranked as one of the top institutions in the country, according to the 2023-24 U.S News Best Colleges.