For the 2022-23 season the men's swim and dive team won the National Championship while the women's team was the runner up for theirs, according to UIndy Athletics. This year, both teams are hoping to bring the trophies back to Indianapolis. 
The swim/dive season begins competition at the end of October and post-season play not beginning until the spring, around March. Third year Head Coach Brent Noble said he is prepared to put the work in.
"So we've got to progress and work through, we have men, we have women, they're both sort of in different places," Noble said. "They're both solid, both have lost a lot of points and a lot of talent and then brought in a lot of points and a lot of talent. So, I mean, I'm happy with where we are. We've got plenty of work to do."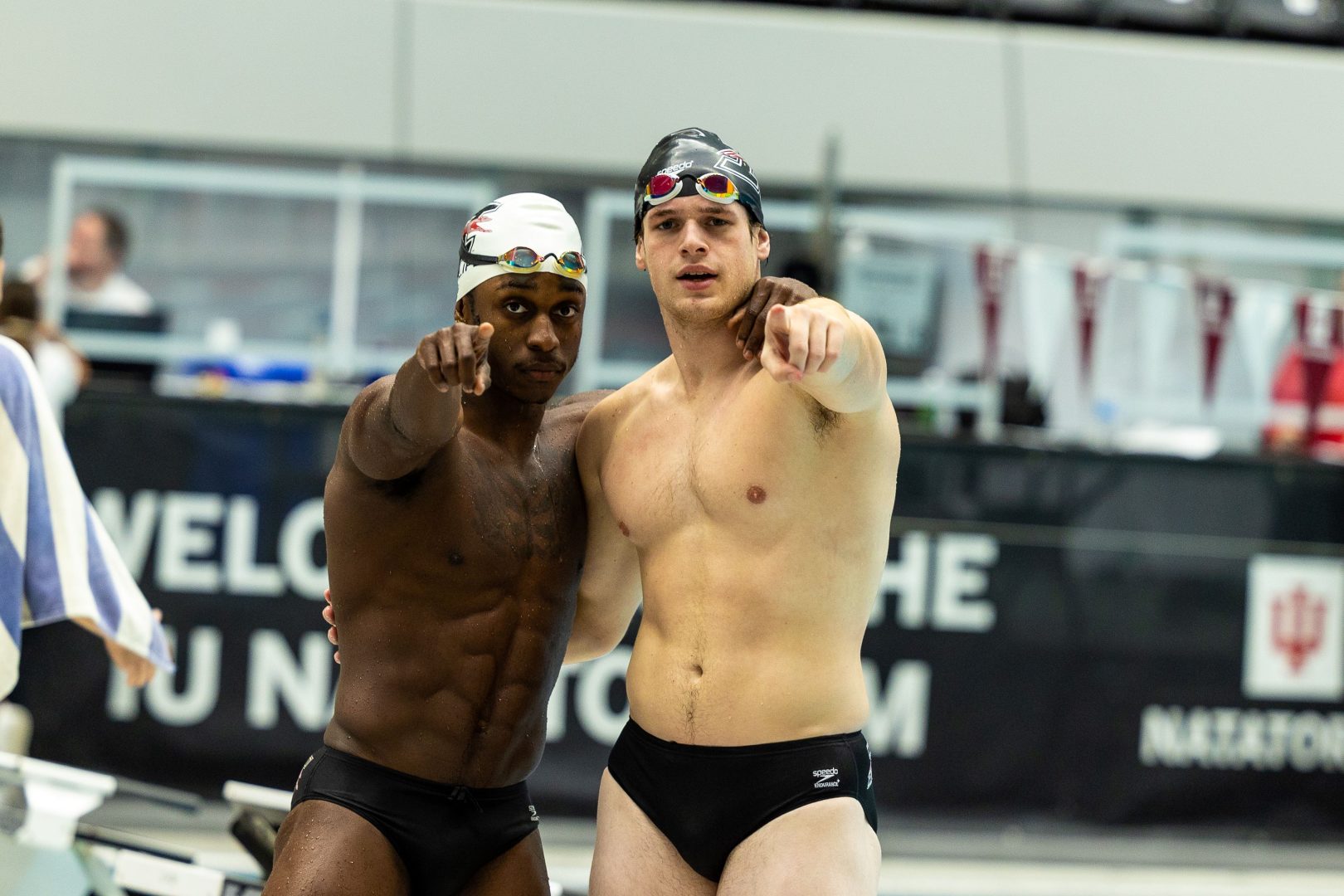 Noble said he is proud of where the teams are at, but recognizes there is still a lot of work to be done. The team lost a good amount of refined, experienced swimmers from last season according to Noble. Despite this, he said he is happy with how the team looks still and is excited to see what the season holds.
"I'm looking forward to the development, it's going to come with a new group," Noble said. "I'm looking forward to new personality [and] new accomplishments. The way is pretty well-paved."
Senior Brynhildur Traustadottir, a freestyle competitor on the women's team, has been swimming since she was six after growing up in the pool watching her siblings swim competitively as well. She said during her last year of eligibility she wants to focus on enjoying her year as much as possible.
"I'm literally enjoying just every single minute with the people," Traustadottir said. "I've been swimming with new people trying to get everything I can from Brent just to improve."
Traustadottir said she was proud of the team and how far they made it last year, but is hoping to bring home the national championship this year. She said she is hopeful for the team this year and is happy with the place they are in, even this early into this season.
"I think we're at a really good spot because Brent has a very good vision and he's very good at planning and knowing what to do next. With all the people we already have and all the new people, I think we've gotten really like a strong incoming class," Traustadottir said. "And I feel like we've gotten more close as a team even though we're 97 people. And it's kind of hard. But at the same time I feel like I can walk up to anyone on that team and just, like, start a conversation."
Senior Brayden Cole has similar feelings about the men's teaml. According to Harvard Business Review, after reaching the peak of collegiate athletics, many athletes would find it hard to stay motivated and work towards a goal that's already been reached. Cole disagrees. 
"Without a doubt, [we are] more motivated because now we've reached the top of the mountain now that everybody is going to be going for us. And I can't tolerate losing," Cole said. "We can't lose now that we've won, I can't go back to being second or third place. So it's first place from here on out."
According to Cole, the biggest challenge for the men's team is going to be adjusting the new swimmers into everything and continuing to foster this winning mentality. He is optimistic about how the team has been practicing and performing.
"We just kind of got a couple new pieces that we need to mesh and integrate into the team and they're already doing such a good job with that," Cole said. "I mean, that would be the only real challenge I could see, but I think we're already handling that relatively well."
The UIndy swimming and diving team will have its first official meet on Oct. 20 at Purdue University according to UIndy athletics. This will be the opening meet to the fall season before national competition begins in the spring. Cole said the teams will not accept anything less than winning now that they have had a taste of victory. 
"You know, I want to win so that the members of this team have that experience," Cole said. "But then on the other side of it, we have a lot of fifth years and seniors who have done a ton for this program and have been a part of the rise. And so I'm looking forward to watching them finish their careers and do things that are pretty special."