Evan Soucy, a University of Indianapolis alumnus, was drafted into the National Lacrosse League by the Calgary Roughnecks. Soucy stated he was the 37th pick in the second round, that even though this year's draft was not broadcast there was a lot of anticipation and mixed feelings leading up to the event. Soucy expressed that he was excited to even hear his name called, but especially for the Calgary Roughnecks since he grew up watching the team on TV.
"Growing up, that was kind of my team that I would always watch because there was someone from my hometown that played there," Soucy said.
Soucy, a British Columbia, Canada native said at the age of nine he took up lacrosse. He said he grew up playing both offense and defense, which he credits for evolving him into the defensive player that he is today.
According to UIndy Athletics, Soucy has played four seasons with the UIndy men's lacrosse team. Soucy said some notable athletic awards he received during his time at the university are two-time GLVC Academic All-Conference, 2021 All-GLVC Honorable Mention, GLVC Defensive Player of the Week and 2022 All-GLVC Second Team. Soucy said as the draft was happening, his nerves were at a high.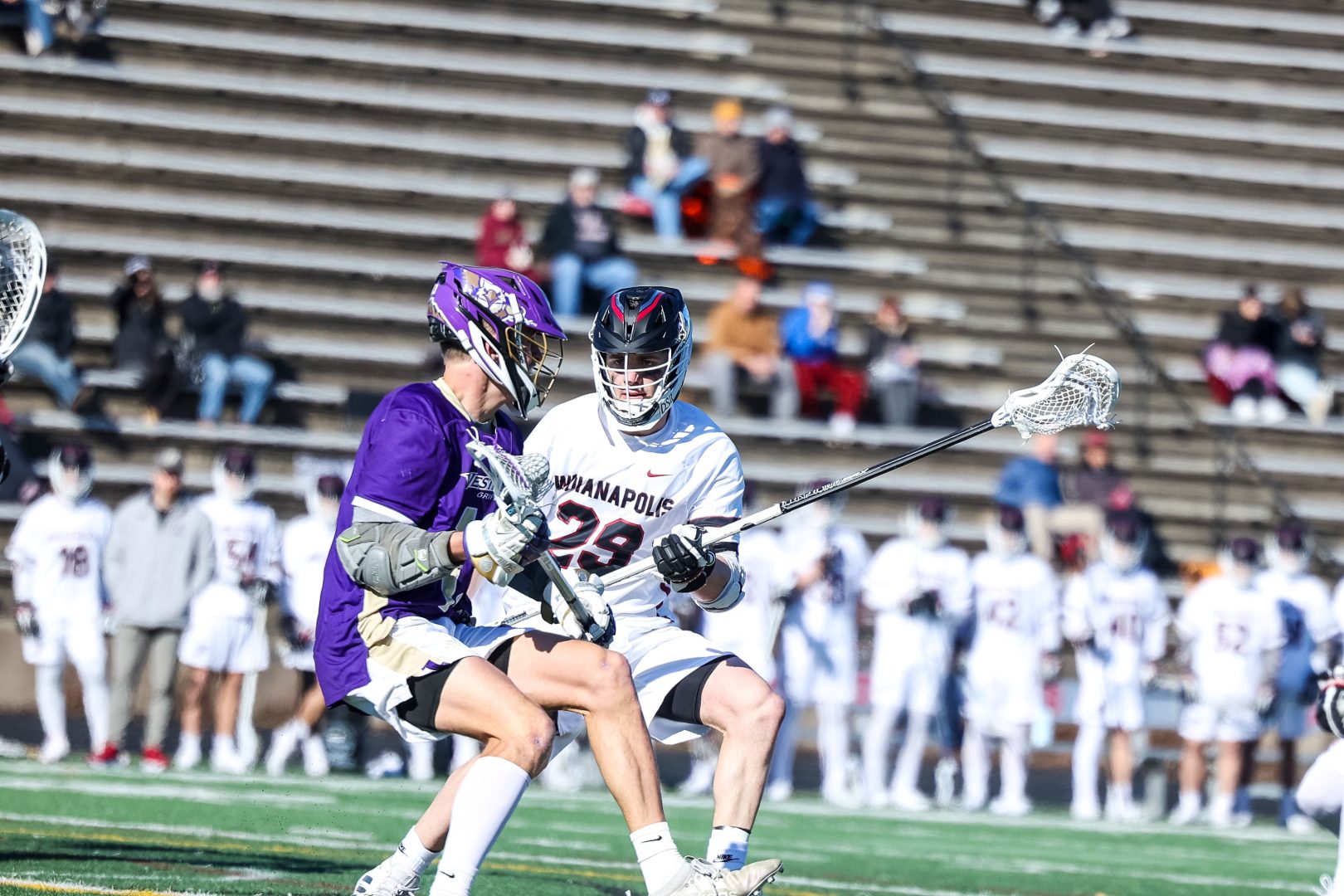 "It was pretty cool," Soucy said. "It was kind of mixed emotions of the whole thing. The draft wasn't actually broadcasted this year, so it was kind of like, there's a lot of anticipation… So you're kind of refreshing the page to see when they would update it and stuff… And so I was nervous, but also super excited when it happened."
Soucy said his family is proud of his accomplishments. Soucy's brother Graden, was also drafted into the NLL by the Vancouver Warriors in Vancouver, British Columbia, according to the Vancouver Warriors.
"I'd say they're proud," Soucy said. "My brother was selected to Vancouver a couple of years prior. It was something that we've been able to relate about, and we still play together here. So it's cool, right now my brother and I were kind of just training together."
 Soucy said his favorite memory at UIndy was winning the GLVC Championship game in 2021. UIndy faced Lindenwood University in the championship game and ultimately pulled a 10-9 victory, according to UIndy Athletics.
"That was a super tough game and it came down to the wire. Lindenwood gave us a run for our money," Soucy said.
Soucy stated that he would not be where he is without the help of the people around him. He said he has had many people in his life support him throughout this journey including his parents, coaches and mentors.
"I'd say first and foremost, my family, like my parents and stuff," Soucy said. "They always kind of pushed me to stick with lacrosse and I'm thankful for that. And then also Chris Bowman. He is our general manager for the team in my hometown. So he's kind of coached me growing up and he's kind of been there the whole way, throughout the whole process. He'd probably be the biggest influence on my game to date. And then my college coaches, Coach Stocks, Coach Reed and Grimes."