International Day of Persons with Disabilities took place on Dec. 3 this year. According to the Baccalaureate for University of Indianapolis Learning Disabled (BUILD) Program Director Betsy Fouts, the university has not done any events for this day in the past. Generally, most people with disabilities do not like to claim or be known for having a disability, Fouts said.
"A lot of times to have something like that where you are celebrating a disability means that people have to come out and admit that they have one," Fouts said.
Fouts said she feels the university does a good job when it comes to providing services for students with disabilities. She said they meet the criteria of the Americans with Disabilities Act and offer all the support that students need.
"I think as long as students take advantage of the opportunities and the support that they are being offered through the campus, I think they will be just fine. I think we do a great job with our disability programs across campus," Fouts said.
Latin American studies major Dusty Gaunt is a retired veteran of the United States Military. Gaunt served for over 20 years in the Army and National Guard and now attends UIndy through the Vocational Rehabilitation program. He said UIndy could improve on recognizing students with disabilities, particularly veteran students.
"I'm not the only one; several of my fellow veterans are attending UIndy. And we're kind of overlooked," Gaunt said. "That's good and bad. We're looked at as just other students, but we don't have a separate subgroup like other minorities."
Gaunt said that through Social Security he is 100% disabled, and 80% through Veteran Affairs. Different disabilities make up those percentages, such as combat-related Post Traumatic Stress Disorder, hearing issues, a knee replacement and nerve damage, he said. He has not needed to use any of the disability services or accommodations offered through the university's Services for Students with Disabilities (SSD). The university does well with mental health services and providing elevators and parking, according to Gaunt.
"When I'm in class, I wear my hearing aid so I can hear the lectures better. I tend to sit closer to the board, so I can see the lecture notes that are being put up," Gaunt said. "Having elevators available on the days that I'm having issues with mobility, and handicap[ped] parking is a big thing. I've not had an issue of getting to any of my classes."
According to Executive Director for Student Development Debbie Spinney, the process for accommodating students with disabilities is interactive. She said via email that students must submit a request for accommodation and their medical professional submits paperwork confirming eligibility. A conversation also takes place with the student in order to determine their needs.
"We provide a wide range of accommodations but they are individualized to a student's needs. Accommodations could include extra time to take an exam, flexibility in attendance or sign language interpreter," Spinney said via email.
Sophomore psychology major Molly Nugent has gone through this process herself. Prior to a formal diagnosis, Nugent was able to visit Spinney's office and receive some temporary accommodations until she had a diagnosis from a medical professional, she said. Nugent said that she was diagnosed with attention-deficit/hyperactivity disorder (ADHD), nonverbal learning disorder and specific learning disabilities with mathematics, reading and written expression. With these diagnoses, she is now able to have some permanent accommodations, such as extra time to take tests in a private room and access to materials such as notes and study guides in advance.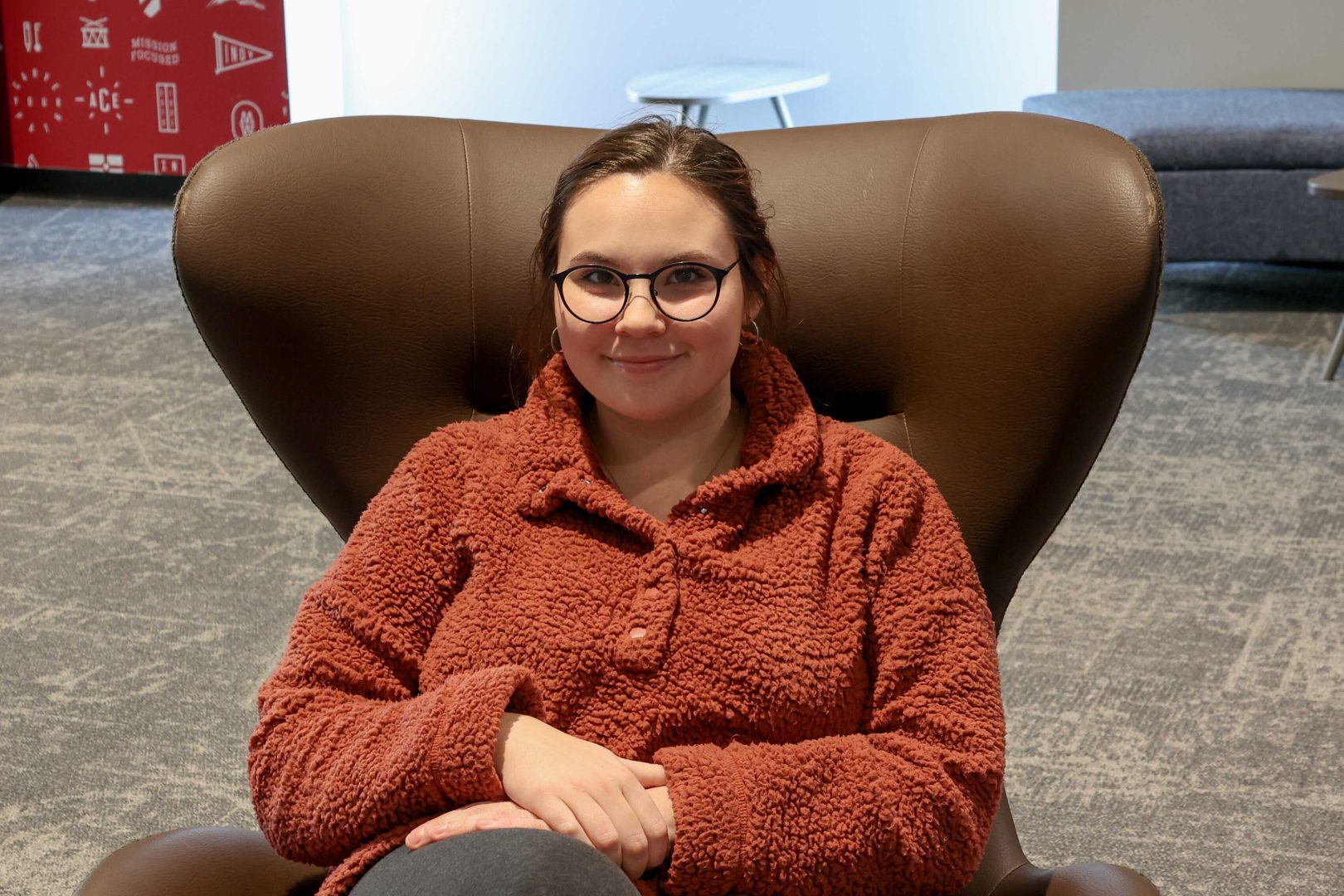 Nugent said she was accepted into the BUILD program, but financial issues and other difficulties have prevented her from officially being in the program. Fouts said that students in BUILD have to pay an extra fee of $3,500 per semester because of the extra services they offer. Although the accommodations from SSD meet ADA requirements and do not have extra fees, she said.
According to Nugent, BUILD offers tutoring from professionals and specific courses for people with learning disabilities. One of those courses is Spanish, which Nugent has to take.
"So that'll be really beneficial for me because they don't make the curriculum completely different, but it's definitely aimed towards people like me who struggle with school or who have these different disabilities to understand better," Nugent said.
Nugent said the university could improve at communicating with students through the process of getting into BUILD. She said that she dealt with trying to speak to many different people at one time and not receiving the necessary information from everyone she was in contact with.
"It really was a lot of lack of communication. I don't know what that was from—people not holding up their end, I don't know. But it was kind of like an unfortunate time for me to find out all this information," Nugent said. "And then having to go through all these different things in order to fix what's going on. But I would say I would be in so much worse shape [if I was] someone who wasn't being proactive. Like, I can't imagine if I didn't take the steps that I did. I don't know where I'd be, honestly."
Nugent said it is important to recognize people with disabilities because she has had experiences with teachers being upset with her because she was struggling. It is hard when people do not understand and doubt you, she said.
"It's important to be aware… I've had experiences, even on campus, where I've had faculty talk to me in a tone that I didn't feel comfortable with," Nugent said. "With ADHD, that's a big thing, for people to be hypersensitive. That's me, I am a very sensitive person. And that's okay. That's just what comes along with me being me. I've had those instances where I've been very upset with professors and faculty talking to me how they were because I didn't understand or there were issues, things like that. So, it's just important to put other people's feelings into perspective."
Gaunt said UIndy could bring more visibility to the disabled veterans on campus with some kind of recognition. He said they are not your average students, and they have a lot of life experience.
"We've been around the world, we've been to places you can't imagine, in the most austere conditions; we have a lot of life experience," Gaunt said. "Take advantage of that, engage us, speak with us."