University of Indianapolis junior baseball pitcher Brady Mundell and junior soccer defender Caleb Mundell are twins who both grew up playing different sports. Despite playing different sports, they still support each other from the sidelines, Brady and Caleb Mundell said. According to Brady Mundell, it was always a bit hectic in their house while growing up.
"[Caleb and I] have two older brothers as well, so my mom has four boys. It was pretty competitive growing up," Brady Mundell said. "It was always nice to have a twin brother and a best friend."
Caleb Mundell said that compared to his older brothers, his twin is like a built-in best friend that he'll always have. Brady and Caleb Mundell said that it was tough for their parents to manage all the different schedules in the house, the many different games going on and all the traveling the brothers had to do for their sports, but that their parents were always able to make the schedules work. When the opportunity of going to watch each other play arises, the Mundell twins always go to support each other.
"I get pretty fired up, honestly, it's kind of fun for me to watch," Brady Mundell said. "…We both would go to each other's games and root [each other] on."
Going to his brother's games and watching him play was always fun, and he always got to learn more about the teams playing, Caleb Mundell said. Growing up, Brady Mundell said, he played soccer with his twin until seventh grade, when he decided that he would rather focus on playing baseball and basketball instead.
"[Caleb and I] grew up playing travel soccer with some of our best friends and I enjoyed soccer… I didn't like it as much as I like baseball and basketball," Brady Mundell said.
According to both Mundell brothers, they had not discussed or planned beforehand on going to UIndy together; it was something that ended up happening.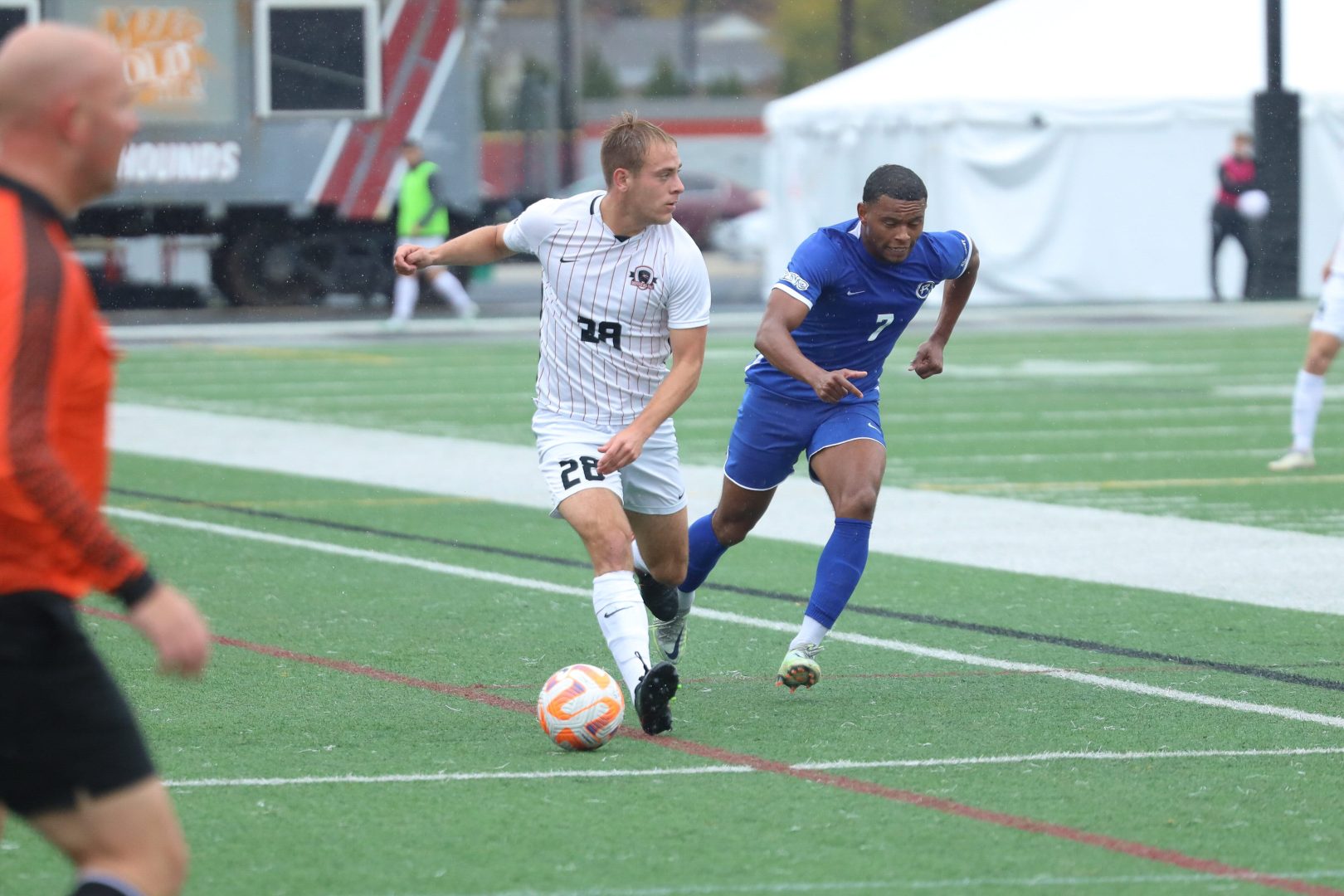 "[Brady] committed first and things kind of just fell in place, and then I thought I should follow him and go with him [and] stay connected, so I decided to come here as well," Caleb Mundell said.
Even though both brothers are busy with their classes and practice, Brady Mundell said that the two always manage to check in with each other and that this type of busyness is normal for them.
"I think we've always been used to other sports," Brady Mundell said. "I think it's just normal really."
According to Caleb, playing a different sport than his brother actually affected his relationship with Brady in a positive way because the two were able to learn more about other sports. Caleb said that if it were not for the fact that he and Brady were roommates, it would be difficult to find the time to see each other and catch up with one another.
"…We're both so busy. He's gone a lot, so I don't see him [all] the time and then I'm gone a lot…," Brady Mundell said. "We always kind of check in; I get a text from a good game—I text him, 'Good game.'"