Graduate student and starting running back for the University of Indianapolis Football Team, Toriano Clinton, can now add two more records to his resume after his performances during the Greyhound's 44-38 win over Ohio Dominican on Sept. 24 and the 44-17 win over Southwest Baptist on Oct.1 according to UIndy Athletics .
Clinton ran for 179 yards during the game against the Panthers, according to UIndy Athletics, allowing him to break the school record for the most career rushing yards. With at least six games left in the season, Clinton has collected 4,155 yards and is the current leader in career rushing yards in all Division II, as of Reflector press time, according to UIndy Athletics.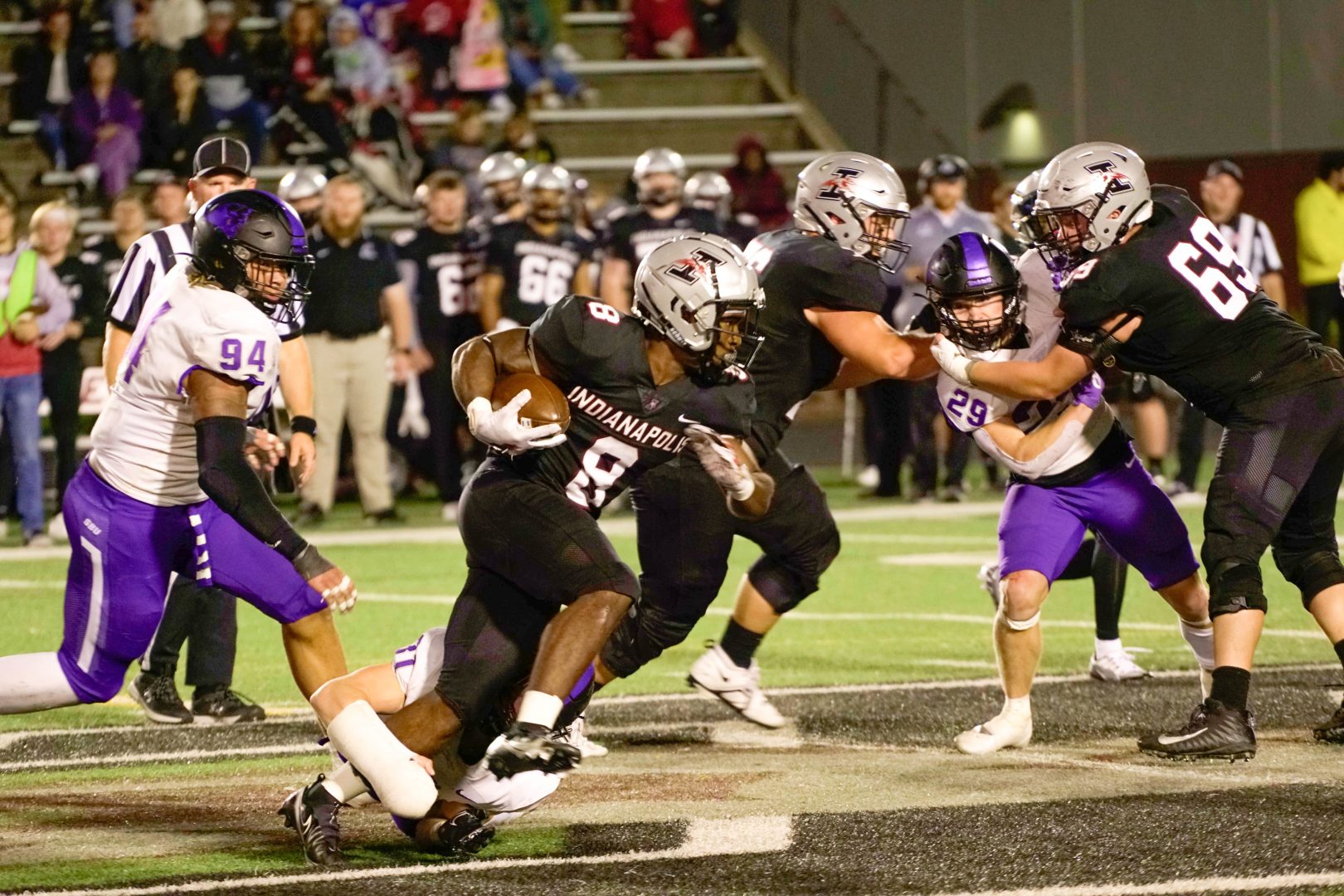 In the Greyhound's Great Lakes Valley Conference (GLVC) opener against the Bearcats of Southwest Baptist University, Clinton ran for 207 yards and 3 touchdowns, naming him the all time career-touchdown leader, currently with 47 touchdowns in his career, according to UIndy Athletics.
Records are anything but new to this running back, as last season he earned the top spot for both rushing yards in a single game and single season rushing yards, according to a previous article in The Reflector. However, Clinton did not know he claimed another record until after the game against Ohio Dominican.
"I didn't even know that was the play that broke it," Clinton said, "I didn't even know they caught that play on film until I saw it on Twitter…."
Clinton said he does not get caught up in the records because he does not want to become a player that is self-absorbed, and he credits his team for allowing him to be so successful.
"Without those guys, without my linemen, tight ends and receivers, I'm nothing," Clinton said.
Clinton's running back coach, Coach Spencer Crisp said when he joined the coaching staff last season, his first impression of Clinton was that he was very down to earth and someone that cares about the people that he's around.
"It [the record] doesn't change anything for him," Crisp said. "The week leading up to it in practice, he was the same and now that he's broken the record everything is the same as well. We just want to prepare and win everyday."
Crisp also said that Clinton brings his teammates up with his work ethic, his skill and by being a vocal leader.
"He works really hard so the people around him want to work hard," Crisp said. "He's a really good athlete so if others are going to be working out or running next to him or anything like that they want to compete with him."
Clinton has all the confidence in this year's roster to go far in the postseason. He said that the chemistry between his teammates stands out compared to years prior.
"There's something really special about this team this year that goes beyond football," Clinton said. "I've witnessed change with how we encounter each other, we've always been close since I've been here, but something about this team this year, we ride or die for each other….We don't get discouraged, we don't get lost in our heads, we stay together. I think that's what makes us so much stronger," Clinton said. "I love this team."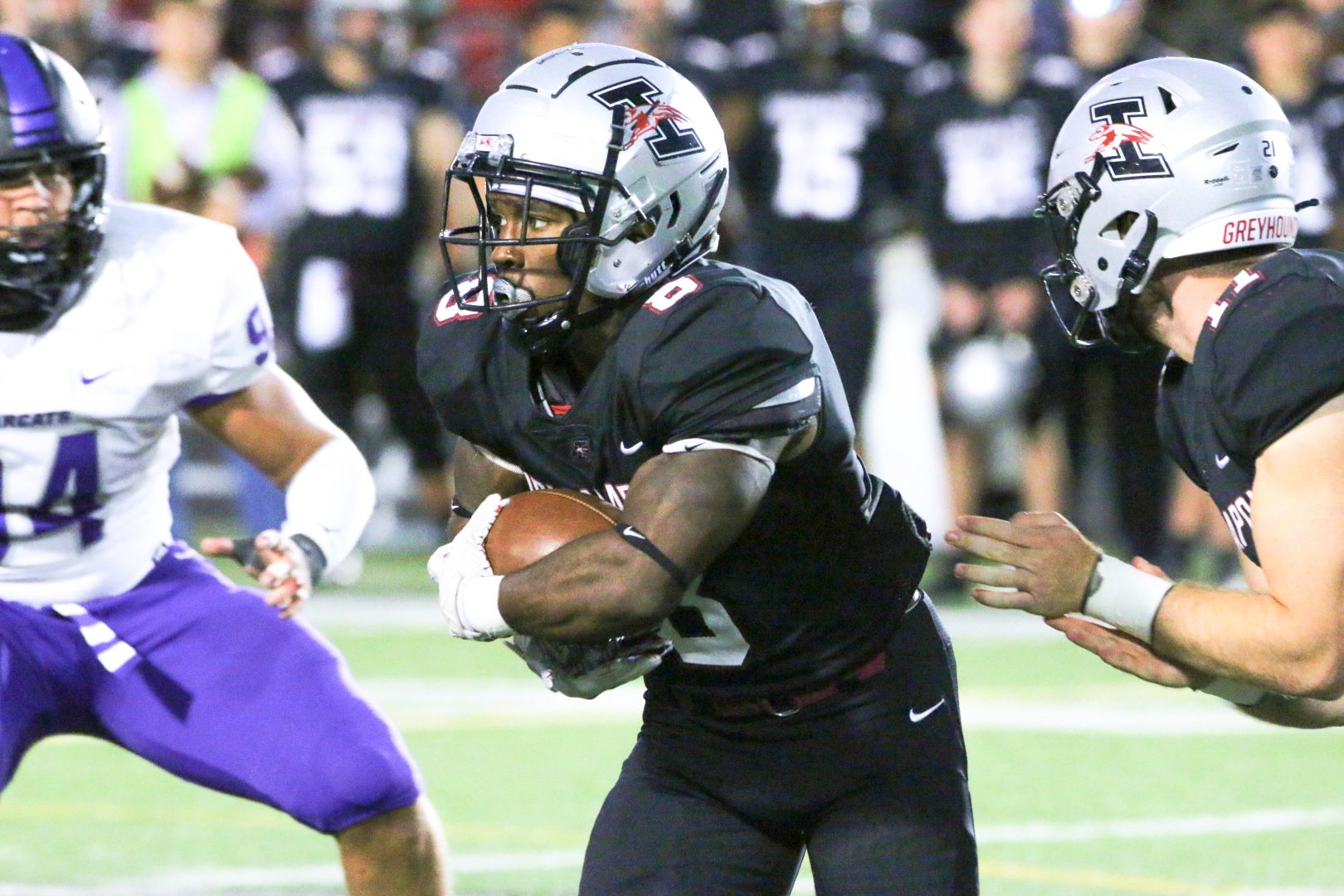 Clinton advises younger athletes to not lose track of why they are playing their sport and to let that motivate them. He said that there are many distractions but it is important not to lose sight of their purpose here, saying sacrifices have to be made but the sacrifices will not hurt in the long run if they really care about their goals.
"College can really take [away] the love of the sport if you allow it to," Clinton said. "I've seen it, it's almost happened to me…. Remember why you started playing, always have a 'why,' and let your 'why' motivate and drive you."
Family is one of Clinton's "whys." He said that he owes his family the world. His father got him into football when he was younger and he says that his family inspires him to continue playing today. He says they help keep him focused on his goals and help him see all that he has the potential to become.
"I have a really big support system," Clinton said. "My mom, dad, stepdad, grandfather, grandparents, my grandparents in general. All my family are behind me. They help keep me focused."
One of Clinton's goals for the future is to play in the NFL. The running back says that he is not yet ready to stop playing the game of football.
"The type of personality I have, I can't sit at a desk, I need to be there and that's why I started playing football," Clinton said. "I started playing because I was just a kid who wanted to play football and I kind of just try and embody that."
With now four records to Clinton's name, Crisp said that Clinton's talent pushes him to become a better coach, and he also said that Clinton separates himself from other players by his preparation.
"I think it's always a challenge to make people better, but it's a tougher challenge to make people that are already good better," Crisp said. "… He has created a role for himself where if you're going to be a running back in this offense then part of your job is to help lead the team."