The University of Indianapolis volleyball team has started their season by competing in tournaments hosted by the university and in Pennsylvania according to UIndy Athletics. Therefore, the team has to be willing to put in the work necessary to win according to senior marketing major middle blocker Elizabeth Eads. This has been evident due to comeback-wins and long five-series-sets.
"We're not afraid to have long rallies and long games with five sets, and we're willing to put that work in…," Eads said. "I think we're a type of team that really pushes through the pain and can outlast other teams."
UIndy participated in the Indiana University of Pennsylvania Invitational in Indiana, PA. on Sept. 9 and 10, where they played against four teams in a two-day-span, according to UIndy Athletics. The Greyhounds went 2-2 in the invitational; however, they rebounded after losing the first two games. According to Assistant Athletics Director of Internal Operations and Volleyball Head Coach Jason Reed saw the weekend as a learning opportunity to begin a season.
"You want to see the response to that and [the] response on Saturday; the next day was great, and so in terms of it being a young season, being able to kind of see that in the group, there's a lot of lessons that were really valuable…," Reed said. "When we see that situation again, and we're struggling a little bit on the road, it's kind of like we [will be] able to say 'maybe we've been here before, we know what we need to do.'"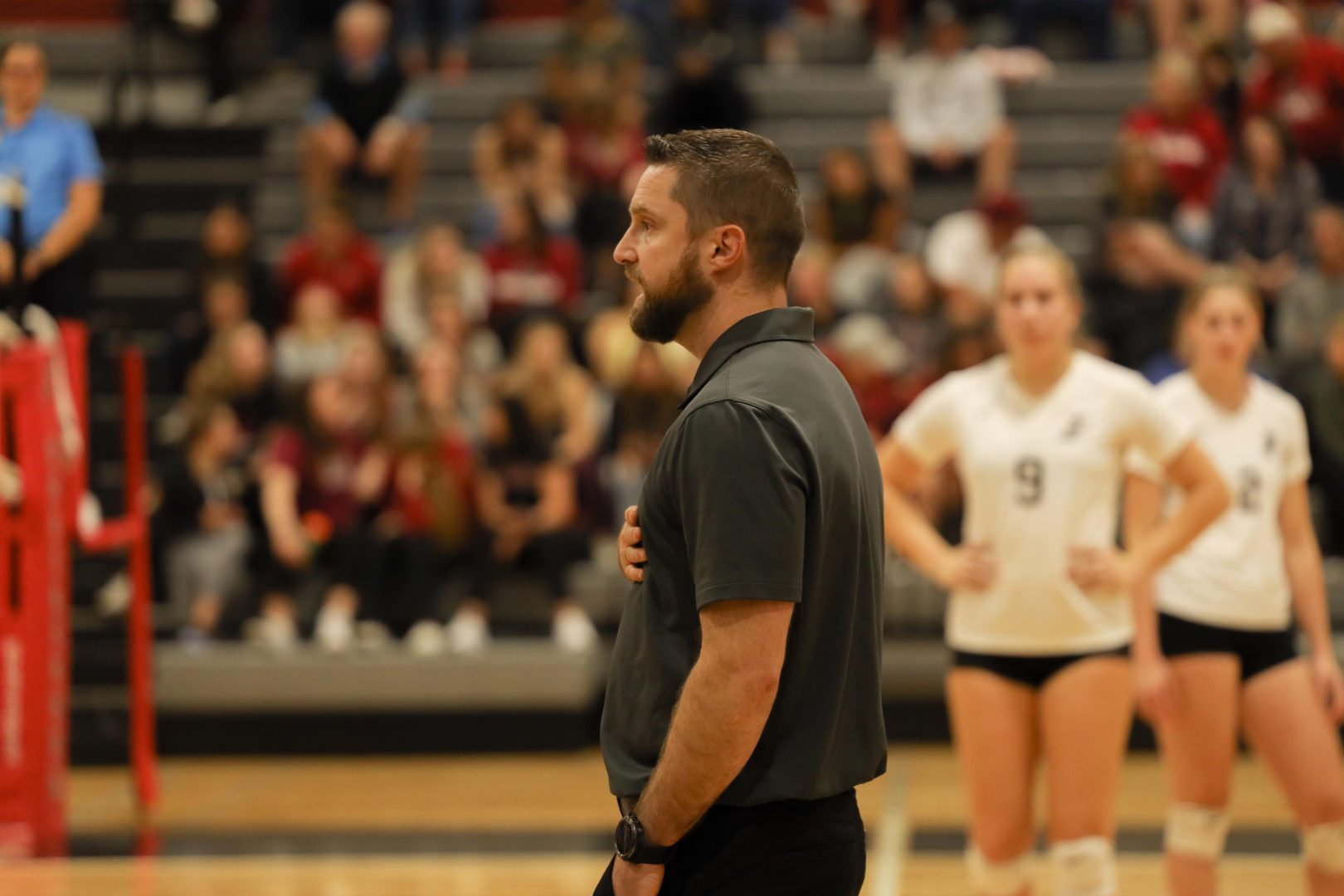 Back at home, UIndy recently completed renovations to the Ruth Lilly Fitness Center, where new lights, air conditioning and a new court were put into the building, according to Reed. The new court has specifically been tailored for volleyball, but it is also accessible to the rest of the athletics and community at UIndy. Reed said the new upgrades are important for the facility and the volleyball team.
"I'm really happy for them [the athletes]; it's been something that I think has been needed for those student-athletes," Reed said. "But it serves a bigger group; both of the basketball groups will use it when it's raining, or [if] there's inclement weather, some of our outdoor sports use that space, so, it's really been pretty awesome to have the new floor, the new lights, the air conditioning."
The Greyhounds have just started their pursuit of winning the Great Lakes Valley Conference (GLVC) and making it into The National Collegiate Athletic Association National Tournament. In order to achieve their goals, they will need to follow Reed's advice in order to stay focused at the task at hand, Eads said.
"It's easy to get off-track, and our coach always says, 'Be where your feet are…,'" Eads said. "When you have so much homework, somebody's tests [are] coming up, if you're having an injury or whatever like that, just staying focused on our culture and our goals when things get tough I think is what we'll need to work on and like focus on doing to be successful."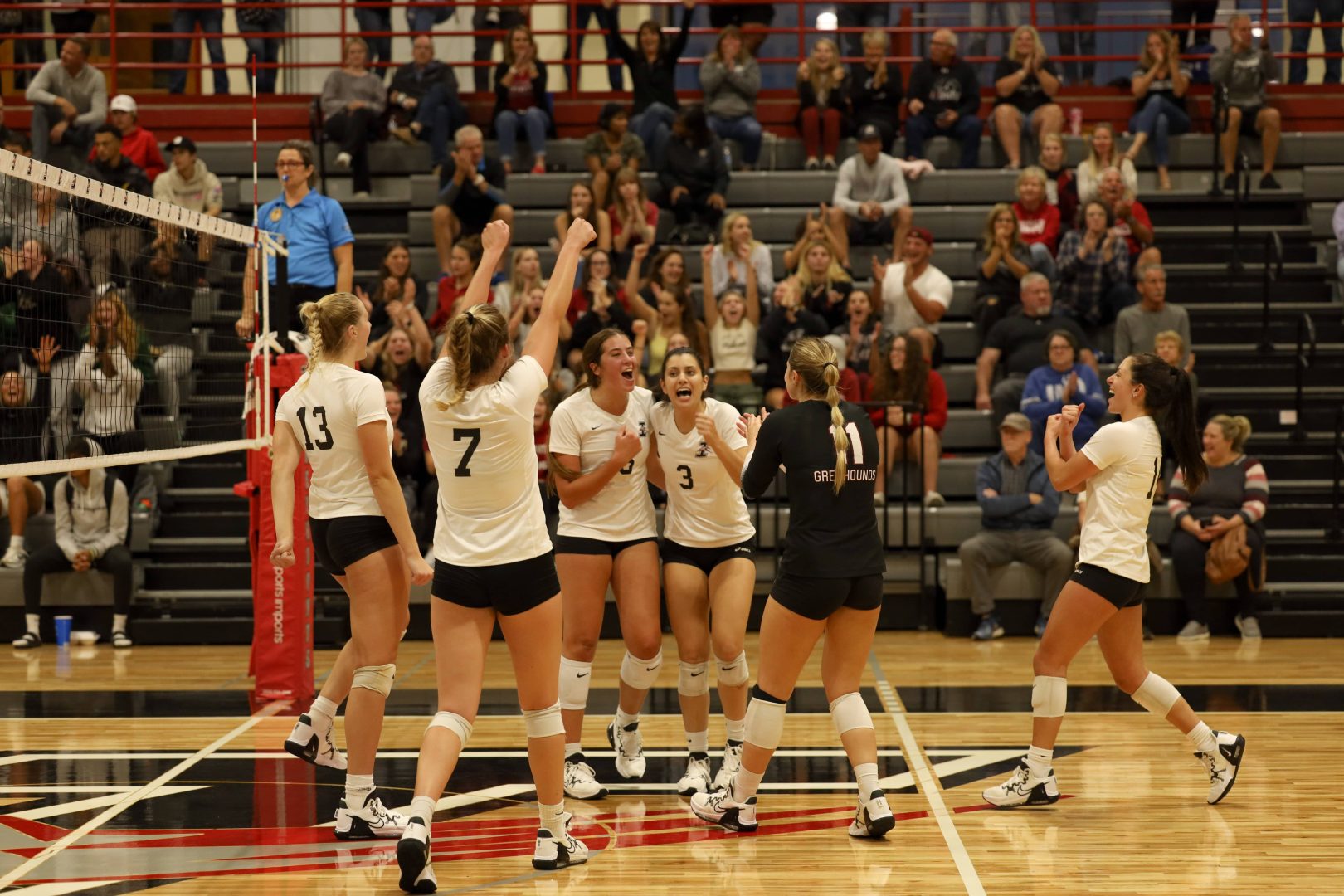 Therefore, the way for the team to achieve their goals is to stay focused and confident, Reed said. The team will have to zone in on the task at hand according to Reed.
"I know how good we are; I think the players know how good they are as well," Reed said. "But the results as we do get into that outcome thing kind of ends up being the proof, and I think for us to have a season when you're talking about wins and losses, our ability to believe in ourselves and play at that high level is what's going to kind of be the difference between the good and the great."