For the month of March, unemployment in Indiana reached a record low of 2.3%, according to hoosierdata.in.gov. Director of the University of Indianapolis Professional Edge Center Kirk Bryans said some of the workforce quit their jobs and are actively looking for a new job, so there is always some percentage of unemployment.
"Some would say it's really a zero unemployment rate," Bryans said. "But I think that if you really are in need of a role, there are jobs out there for you."
According to Bryans, there are over 2,000 full-time jobs posted on Handshake, an online platform for employers and students to connect. Because these jobs are posted on Handshake, they are targeted toward students, meaning employers are looking for students to fill roles across the state, he said.
"Of those 2,000 jobs, 1,200 of them had been posted in the last 30 days," Bryans said. "There's about 700 internships that are currently posted throughout Indiana [on Handshake]. And I think a little bit more than half, 400 have been posted in the last 30 days."
Bryans said the ProEdge Center had a career fair at Primo Banquet Hall where they welcomed 88 employers and about 120 students. There are employers out there looking for students across all majors for full-time and internship positions, according to Bryans.
"Our motto [at ProEdge] is to help our students be confident, competitive, career ready and then connected," Bryans said. "I think that there is competition out there, but we're able to connect our students in a way that a lot of universities cannot. So we have employers coming in that are offering jobs, they want to connect with students. They participate in things like mock interviews or panel discussions."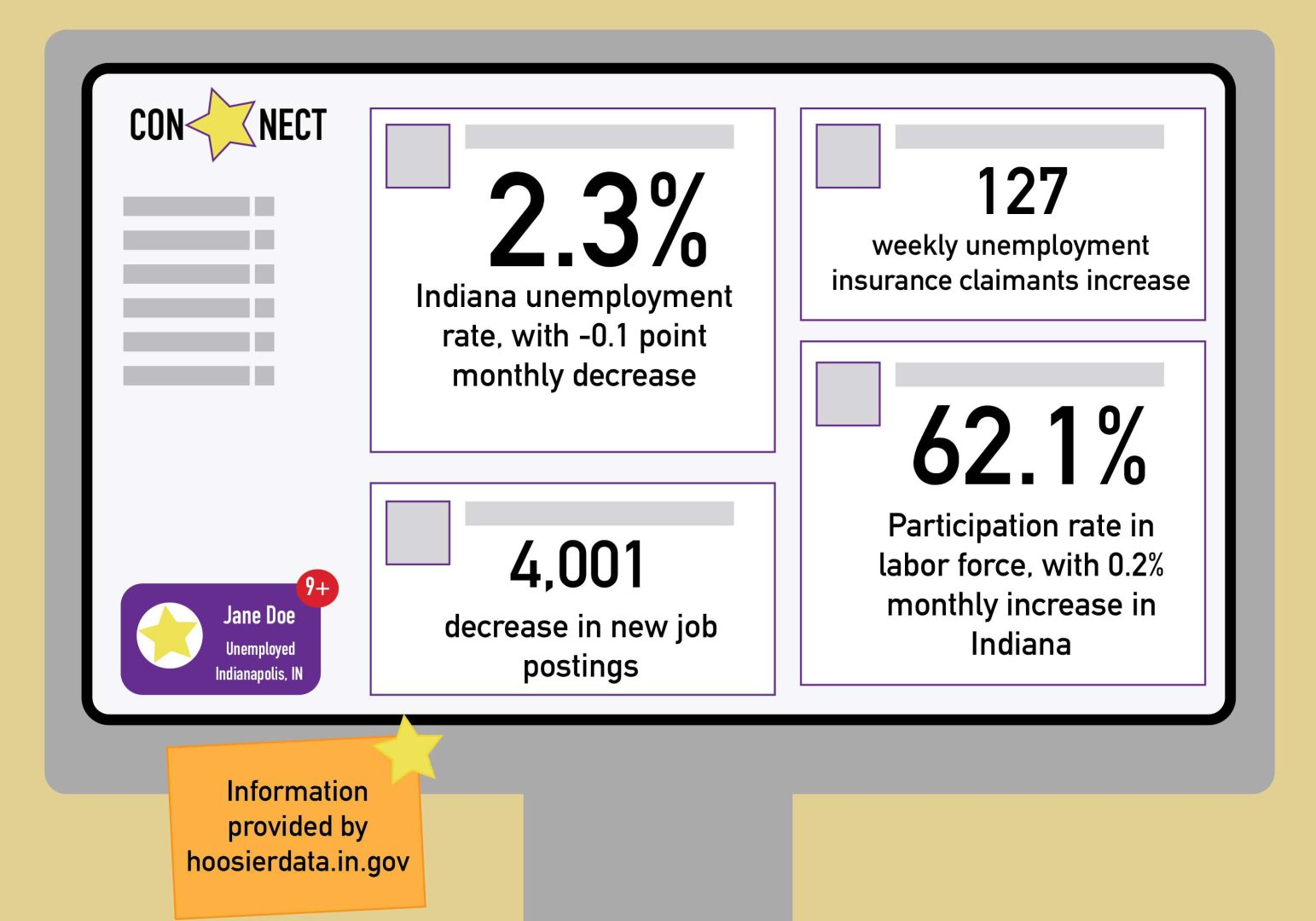 With COVID-19 on the sharp decline in Indiana, according to coronavirus.in.gov, the statewide economy has also recovered. However, the demand for healthcare workers remains high, according to Director of Healthcare Careers for the ProEdge Center Stephanie Kendall-Deitz. 
"When schools weren't in session, there wasn't as much need for occupational therapy in schools and things like that," Kendall-Deitz said. "Nursing has always been strong, but some of the other healthcare fields were a little more muted during COVID[-19]. But now that things are starting to pick back up, most outpatient centers are open, most schools are open. Healthcare jobs across the board, very, very good employment prospects."
According to Kendall-Deitz, the nursing program at UIndy has a very high reputation and graduates are highly sought after. She said the program's good reputation is part of the reason why. 
"I think that a lot of that, it's our faculty across all the health professions is well known in the industry. . . .  They [students] are going to be well trained, disciplined, ready, career ready, coming out of our program," Kendall-Deitz said. "And the way I know that is that I talked to a lot of recruiters and so I attend job fairs. I invite recruiters to come in and talk to our students. And every time I interact with someone in a recruiting capacity, I [ask] them a lot of questions … and I get very, very positive feedback about our graduates as candidates for full-time jobs."
Bryans and Kendall-Deitz said they highly encourage all students to get connected with ProEdge. They recommend seniors to take the "first destination" survey to tell them what students are doing after college and if they need help with employment. Bryans and Kendall-Deitz agree that the job market in Indiana is stronger than it has been and will continue to grow in demand in the coming years.