The Student Leadership and Activities Board at the University of Indianapolis is recreating the What Was I Wearing Gallery to bring awareness to the issue of sexual assault on college campuses. The gallery will be up for one night only from 6 to 10 p.m. on April 17 along Smith Mall during Sexual Assault Awareness Month.
Graduate student and SLAB Homecoming and Spring Fling Coordinator Brayton Lipperd wanted to bring back the event because he said he felt that it was impactful. He brought up the idea to Assistant Director of Student Activities Nicole Schuch and it became their joint project.
"It's just to bring light to the fact that it doesn't matter what you're wearing," Lipperd said. "The common stigma is that the more revealing you are the more likely you are to get sexually assaulted and that's not true. Studies show that's not true. So the gallery is going to be a part of a larger Take Back the Night event."
The last time the gallery was on display, it stayed in the Health Pavilion and Student Center for the entire month of April, according to Lipperd. He decided to reshape the event to only take place for one night due to previous criticism that the event was triggering to students who had to see it everyday, Lipperd said.
"You can kind of get numb to it if you're seeing it everyday," Lipperd said. "I feel like with the event if you add that aspect along with people sharing their stories it will allow you to feel the event in a deeper way."
Submissions are still being gathered through a Google Form that was sent through email by Vice President of Student & Campus Affairs and Dean of Students Kory Vitangeli. Those who decide to submit are only asked for a detailed description of what they were wearing when they experienced sexual assault, according to Lipperd. Submittors are also asked for their permission to display the clothing or story, Schuch said.
"We have several submissions, which is unfortunate that our students have had to survive experiences like that, but amazing that they're willing to come forward and submit," Schuch said. "It's all anonymous. They have the opportunity to tell as much or as little of their story. We really just ask about the clothing, we want to represent that as best as we can."
Actual clothing matching the given descriptions will be on display along with the story told in the submission, according to Lipperd. The goal was to have a wide variety of clothing, Lipperd said. Schuch found that a really interesting part of the gallery is the wide range of clothing descriptions that they have been able to gather.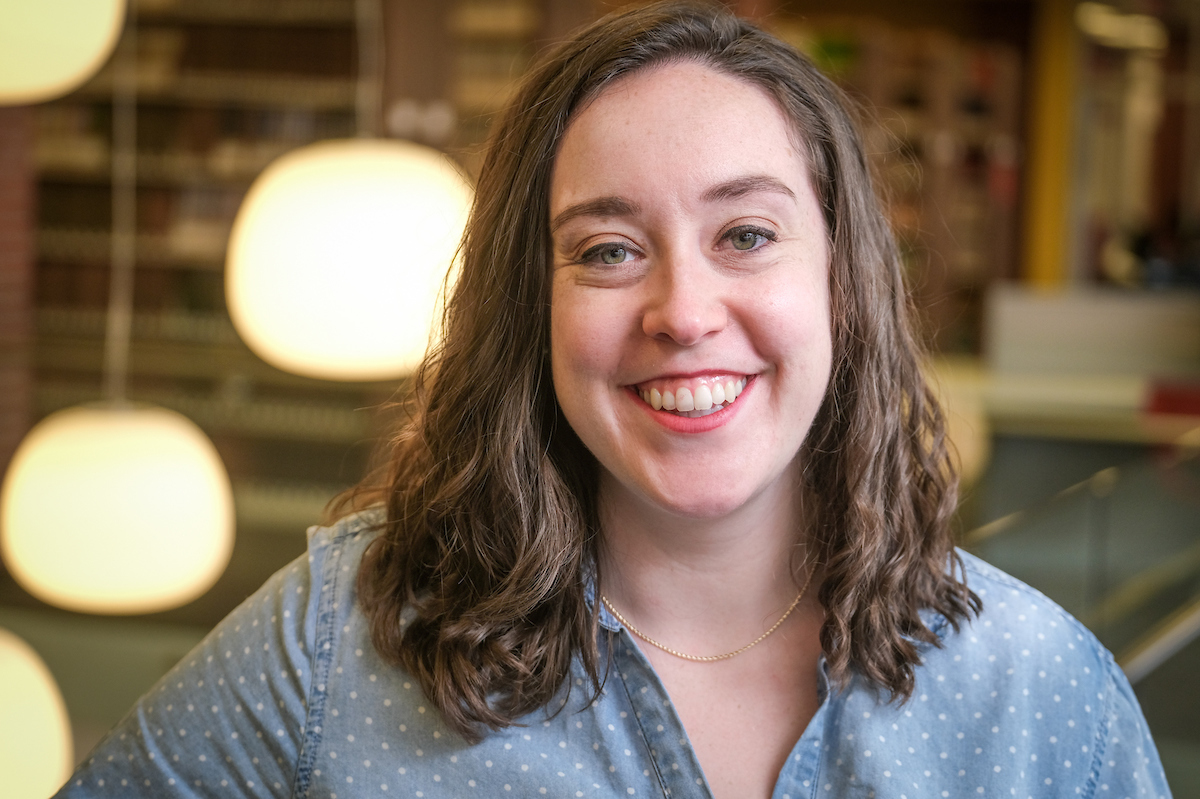 "Hopefully people will be able to see that in a wide range of clothing that it doesn't matter the gender of the clothing, the size, the shape, the style, it does not matter," Schuch said. "And the unfortunate, really impactful piece is that it's so rampant. Another piece that we will try to highlight with this program is removing the shame for survivors when it comes to their clothing."
Tables of information and statistics about sexual assault will be present at the event, according to Schuch. Guest speaker Brittany Piper from Campus Speak, a program that works with colleges to inspire and inform higher education students, will also be at the event to share her story, Lipperd said. Schuch hopes that the event will give strength to survivors and let them know that they are supported at UIndy.
Lipperd said he hopes the event will educated students that it does not matter what the victim was wearing when they experienced sexual assault. He wants the campus to start talking about sexual assault more and knowing that there are resources on campus for survivors.
Sexual assault on college campuses is an issue not specific to UIndy, but the university can set a precedent against that behavior, Schuch said. She wants the campus and the surrounding community to understand that UIndy takes sexual violence very seriously.
"It's not a fun topic. It is uncomfortable," Schuch said. "However, we have to embrace and challenge the preconceived notions on a topic such as this. The very direct way to do that is to engage with a program such as this. That [engagement] being reading the stories of our campus community … looking at the clothing they were wearing and really embracing this topic to have a fully engaged understanding of what this is. And then we can start the work of completely eliminating sexual assault."