As a part of the Kellogg Writers Series (KWS), award-winning poet Tyree Daye presented several of his works to University of Indianapolis students on March 2. The centerpiece of this presentation was "Cardinal," a book of poetry which details the experiences of a black man traveling throughout the southern region of the United States, according to Daye.
"The book [Cardinal] relies on that history [of the South] to push the narrative, but also deals with modern subjects: me the speaker, being from the South and dealing with loving the South … as well its troubling history," Daye said. "The book is constantly moving in time from past to present, but also moving in place. So the speaker is constantly moving, trying to figure these things out."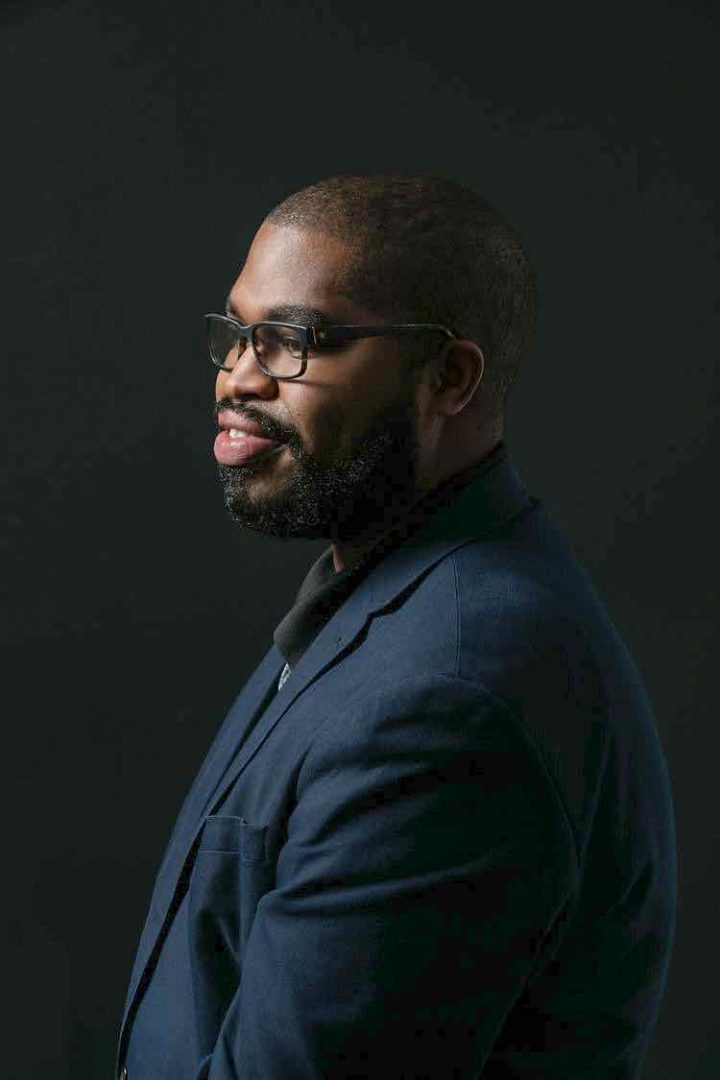 The ENGL 478 class: Lit Art Prog: Kellogg Series is in charge of KWS, and it is currently being taught by  Assistant Professor of English Liz Whiteacre, who is filling in for Assistant Professor of English Barney Haney during his absence. Whiteacre said that so far her it has been a very rewarding experience. She said seeing the behind the scenes of organizing an event like the KWS has been a great opportunity, but also giving the students opportunities to interact with these artists in a valuable way has been great. She said that the theme of family in "Cardinal" is what really connected her with Daye's work.
"I found myself able to kind of settle into the palms and imagine people I know, in those different situations, and I found that to be really rewarding as a reader," Whiteacre said. "I think that students would also find his work very compelling … I know students in the class have really appreciated the different forms that he's been using in his poems and how intimate and conversational they are. So I think that there's a lot for students to be introduced to if the very first time they ever hear his work is at the performance."
Daye said when he went to college, having events like this helped him tremendously in becoming the writer he is today. He said these events also have the ability to help reinforce the idea that professional writing is a career and seeing someone doing that can help them realize that. Senior professional writing major Sam Jackson had a large part in planning the event and said that prior to this one he did not have much experience in event planning. He said Daye's voice in his poetry is what made him a good choice for the KWS.
"He has a lot of power in his poetry, and I think there's a lot of just emotional social topics that he talks about that I think are super important, especially nowadays, with everything that's going on in the world… I think he gives a lot of hope to people through what he does in his poetry," Jackson said. "Bringing him to campus, in a way, it was kind of a boost that a lot of people needed."
One of the major themes that can be seen within Daye's work is that of work and physical labor, he said. Alongside that, he said many other themes are included, such as death, ghosts and nature, tying into the name of the book itself. Daye said a large amount of his poetry is inspired by his experiences.
"That is the landscape where I explore emotions; I think you got to give your readers a landscape, somewhere to put their feet," Daye said. "Usually I'll say, I'm usually placing my readers in Youngsville, North Carolina. Youngsville, Roseville and those little towns around North Carolina; really Southern landscape, pine trees. And I put your feet there to make all the other stuff happen." 
The theme of small towns is another major part of Daye's work. He said that the intimacy of a small town really can affect the topics he discusses and said that through these towns you can see how even the littlest things can affect the whole community.
"In these tight little communities, you know everyone and you see people's rise, and also in the small communities, unfortunately, you see people's falls, and you watch it happen," Daye said. "And I'm interested in that, the beautiful parts of that, and also the destructive parts of that, and what it means to be a human being right in a human town."