The University of Indianapolis baseball team was ranked No. 4 in the Blue Division in the GLVC preseason poll, according to UIndy Athletics. This is coming off of last year where the team finished second in the conference with a 23-21 and 19-13 record in conference, according to UIndy Athletics.
Junior outfielder Caleb Vaughn said the early season conference ranking puts into perspective how good the division is. He said either placing third or fourth in the GLVC championship puts the team in a place where they feel confident for this year.
"The teams changing around a little bit from the Blue Division this year, which makes it a little bit more difficult for us to get higher ranking because now we have teams like UIS, Quincy, Lewis and USI in our division, so we're going to have to face some pretty tough competition this year, but nothing too big for us," Vaughn said.
Head Baseball Coach Al Ready said the fall went very well, and the spring has gone unbelievably well so far. He said if they pitch the ball the way they think they're going to pitch the ball, it's going to be a good year for them.
"What UIndy can expect from the Greyhounds this season is to see a team that can score some runs and can play unbelievable defense, probably one of the best defensive teams we've ever had," Ready said.
Vaughn said they're expecting a lot of wins. He said the pitching staff is looking unbelievable, and they have a
bunch of kids that can earn a starting position on the mound.
"Our defense is unbelievable, our middle infield … is unreal. It's probably the best in Division II right now … so just expect a lot of wins this year, a conference tournament win and then heading into the regionals expect us in the regionals this year," Vaughn said.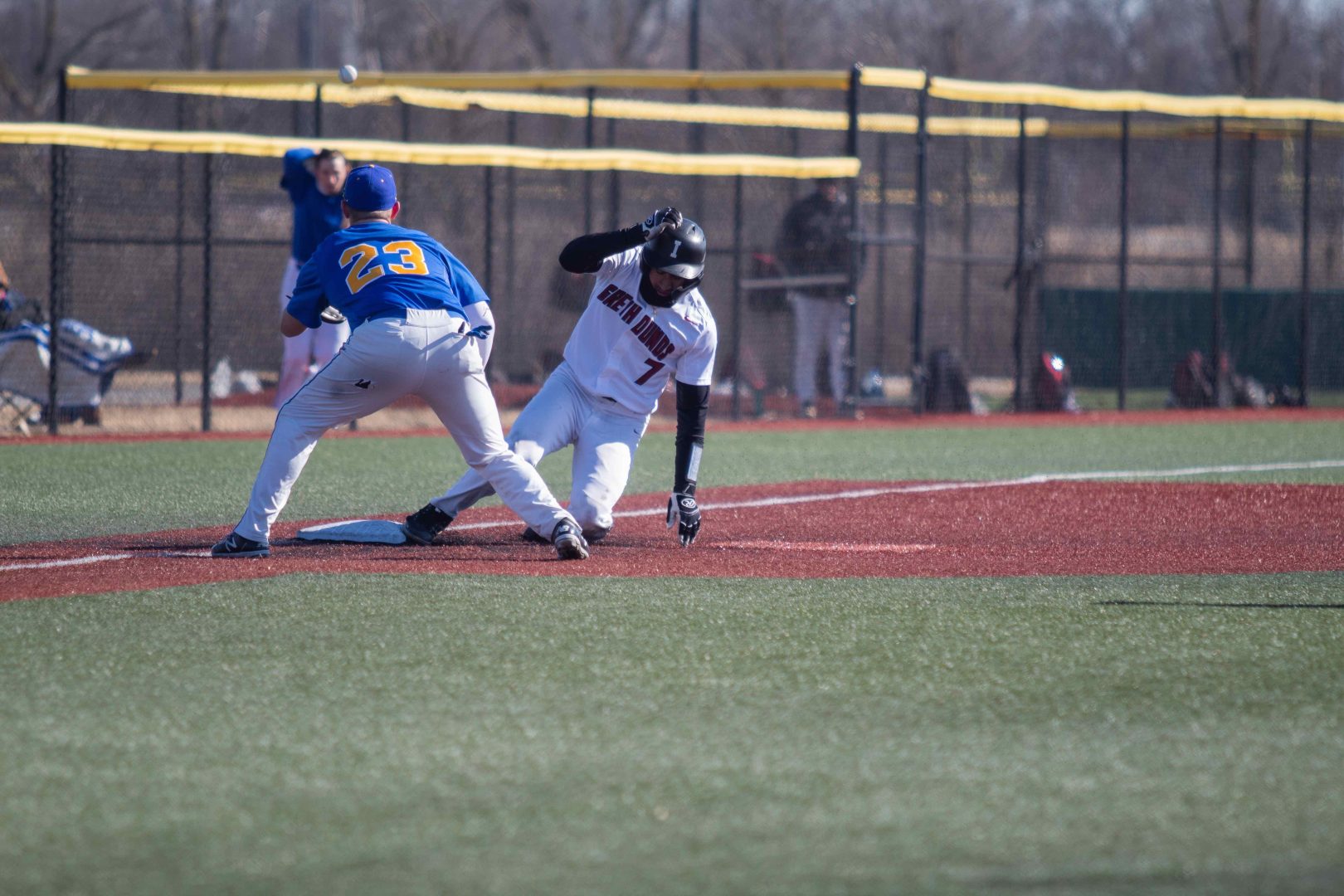 The team is going to give it their all, Vaughn said. He said that while the team has some standout players, they are going to be looking for everyone to contribute to the team for them to reach where they want to. 
"Their goals are to win against our side and with the GLVC tournament, as well as to get to the NCAA tournament," Ready said. "Our vision is to win a national championship, and I think we've got a core group of guys who can do it. Whether it happens this year, next year or the year after, we're going to compete for it." 
The team is excited for the season, and they are going to give it their all by working together and having a great season, Vaughn said. The team has an early slate that includes teams like Notre Dame College and Northwood University, according to UIndy Athletics. Vaughn said the plan of attack for the game is to go out there with everything they've got.