In his 16th year as head coach for men's golf and 11th year as head coach for women's golf, Brent Nicoson is looking to continue the success of the program as they enter a new season. According to UIndy Athletics, the men's golf team finished second in the GLVC Championships and tied for third-overall Division II Championships. Nicoson said he sticks to the same process year in and year out. 
"The goals don't change at all," Nicoson said. "New season and same expectations and that is how we go about it every year."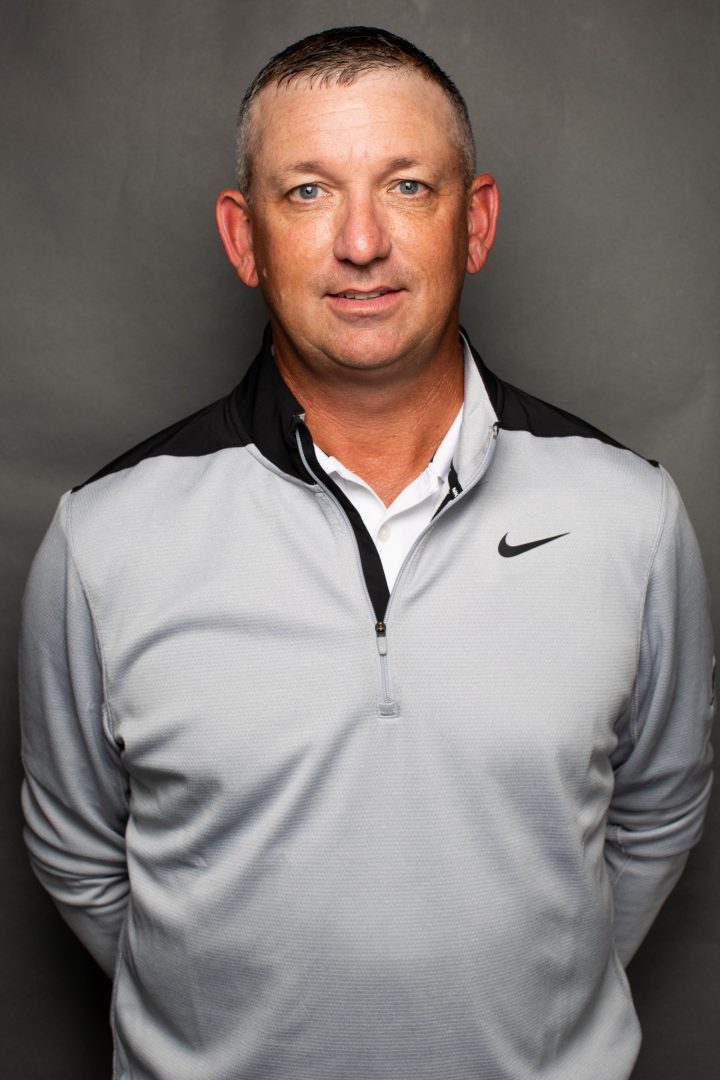 The men's team lost key players during the summer in Eric Edwards and Spencer Klimek. Returning players such as senior Keegan Bronnenburg and fifth year Oliver Mast are all going to have a crucial role in the season, according to Nicoson. Bronnenburg and Mast averaged a score of +1 par throughout the 2020-2021season.
"We also have our conference player of the year back, Oliver Mast. So there is not much difference on the men's team as far as being an experienced team," Nicoson said. "I don't just want to win, I want to win every tournament, but I want to win with the right kids in the right way." 
Two-time GLVC player of the year, Mast is striving to become a national champion this season, he said. He said he plans on reaching this status by setting specific goals for himself week in and week out. Mast said everybody still holds the same values but everyone also has specific goals catered to themselves. 
"I want to lower my scoring average by one shot from last year," Mast said. "I want my score to count every time I am in the lineup."
The men's team placed first out of eighteen teams in the Doc Spragg Invitational in their second tournament of the season. According to UIndy Athletics, Bronneburg has dropped 3 strokes, dropping him to -2 par on the season. Mast continues his success in his fifth year and stays at +1 par through the 2 tournaments so far this season, according to UIndy Athletics. 
Following suit, the women's team lost three of their top five players during this off season due to graduation, Nicoson said. Prior to the beginning of the season, the UIndy women's team was ranked third in the preseason poll, according to UIndy Athletics. In the first invitational of the season, the women's team placed first out of fourteen teams, led by fifth year Anna Kramer and senior Elyse Stasil. Kramer, now in her fifth season as a Greyhound, is fulfilling her role as the leader of the team, Nicoson said. 
"They are really taking the young guys and girls under their wings, and all the players on the teams have mentioned that the leaders are really stepping up this year, they take it very seriously," Nicoson said.
Kramer is continuing with her success in her fifth year, averaging +2 par in the 3 tournaments played so far this season, according to UIndy Athletics. She has found success in not only athletics but in the classroom as well, being an Academic All GLVC three times in her career, according to UIndy Athletics. Golf, a time consuming sport, has played a crucial role in teaching Kramer how to better manage her time, she said. Kramer said she believes she plays her best golf when she is fresh off of a solid round or practice. 
"I just try and have a really good practice on Saturday or a really good team practice that Friday," Kramer said. "This gets my confidence going. I just try and find that calmness and positivity really."