Exploring the relationship between two friends after the friend who connected them passes away, this is the plot of the play "Within the Shadows," created by theatre artist Scott Shallenbarger. This play was brought to the University of Indianapolis by senior theatre major Cora Parker on Nov. 12 and 13. 
"Within the Shadows," according to UIndy Events, is about three friends named Steven, Sandra and Sean who went through college together and how Steven and Sandra lost their third piece to the trio. It is about their first encounter since their best friend's suicide, which was only a year before, and explores how suppressing emotions can have destructive consequences, according to UIndy Events.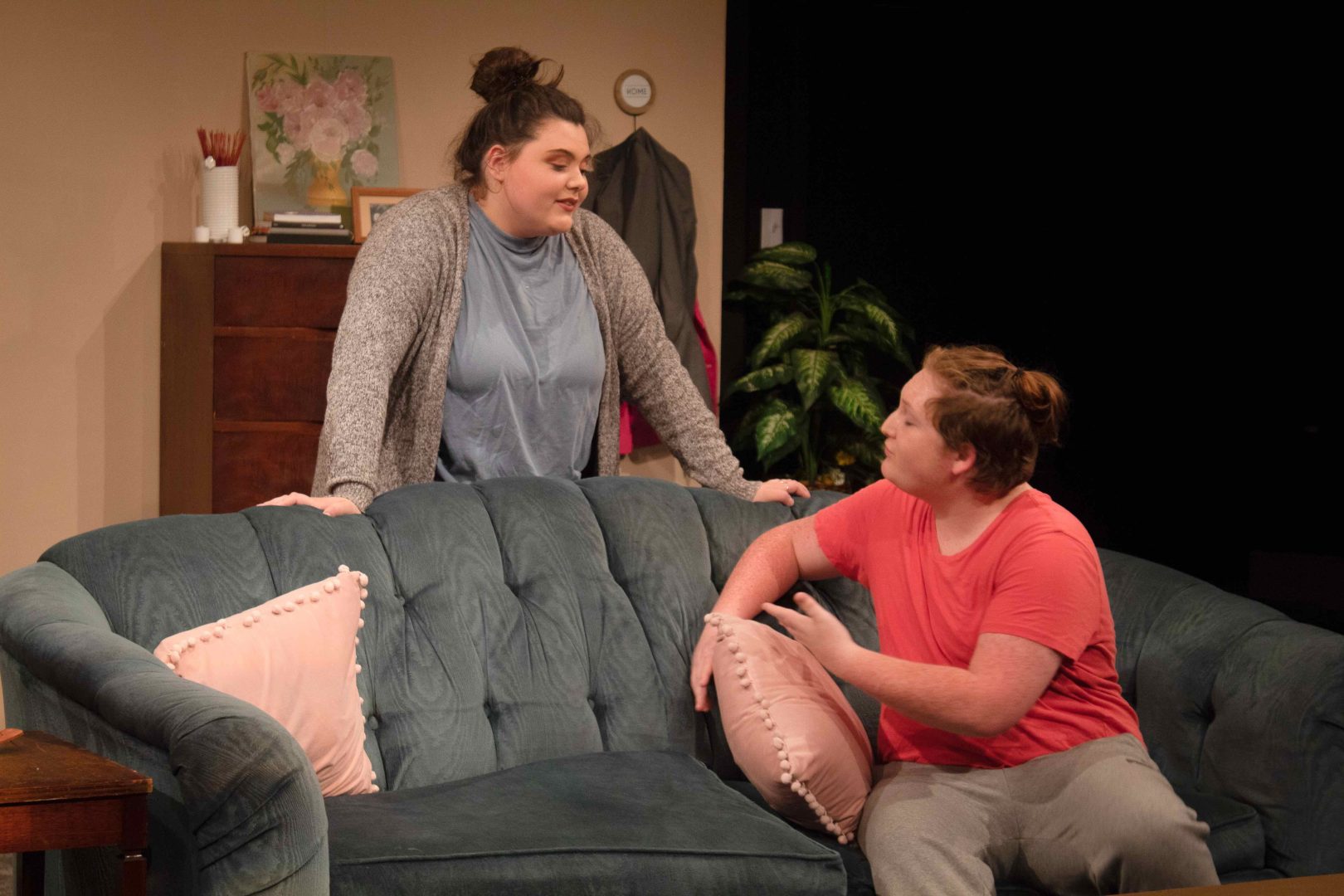 The main character Sandra was performed by freshman theatre major Lia Rodriguez, while the other main character, Steven, was played by freshman theatre major Zachary Schneider. Steven was best friends with Sean, who was Sandra's fiancé before he took his life, according to Parker. The play evokes a lot of emotions quickly once the two come to terms with their own feelings of guilt regarding Sean's suicide, Rodriguez said. 
Community theater has been a big help in preparing Parker for her eleven-plus year-long career in the performing arts, Parker said. She switched from performing drama to performing in community theater after the drama program depleted at her high school. 
"I have been doing plays since I was in sixth grade. And I started doing the spring musicals at my school, just as background characters," Parker said. "But when I got to high school, our drama program really died out, and so I actually started to get involved in my community theater. There I started doing a lot more stuff, I have done a little bit of everything. I have done backstage stuff, stage managing, props managing, but I've also acted on stage and I have directed some stuff as well."
Rodriguez and Parker both said what made the play so interesting and exciting to be a part of was because of the mental health and depression issues that were faced throughout this 45-minute long play.
Parker said she believes this is one of the more unique plays she has been a part of and that contributes to her excitement for it. She said this show is unique because it addresses the issues of depression and suppressing one's emotions. 
"The fact that I get to do the show and I get to show people the struggles overcoming it, the show is very special to me because of that," Parker said.
Rodriguez said she makes attempts to fully immerse herself into the life of the character she is playing in order to fulfill such an emotional role.
"Really just answering some deep emotional questions about the character and then developing from there," Rodriguez Taking my character and really turning her into a real person and then going from there and being able to make my own decisions as an actor and just connect with her on a personal level and bringing her to life. So just making her own person is, I think, really important."