Head Volleyball Coach Jason Reed was appointed by members of the American Volleyball Coaches Association (AVCA) to be a part of the Board of Directors as the Division II Representative this November, according to the AVCA website. The AVCA is the world governing body for volleyball at all levels, according to Reed. They work with the National Collegiate Athletic Association, National Association of Intercollegiate Athletics and USA Volleyball in order to better the game of volleyball through opportunities for all involved in the sport, Reed said.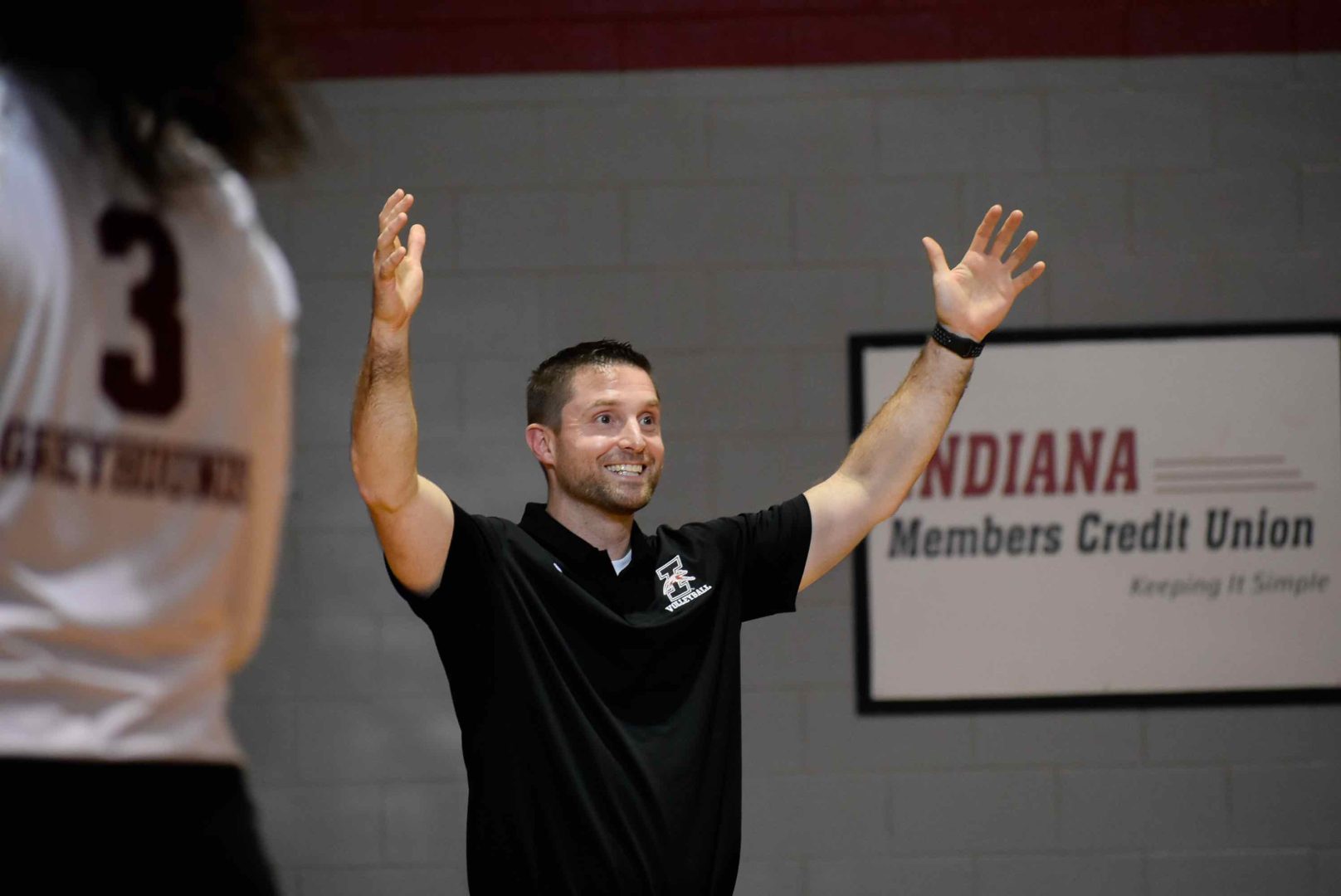 According to Vice President for Intercollegiate Athletes Scott Young, Reed has become an extremely successful and respected coach, locally and nationally. This respect, as well as his achievements, is what makes Reed a valuable asset to the world of college volleyball, Young said.
"Jason is a tremendous coach [and a] great leader of our program," Young said. "Obviously, with this appointment, [he is] well respected within the volleyball community, amongst his peers and other coaches at other institutions, so [we're] very fortunate to have Jason here at UIndy and as part of our department."
According to Reed, in his 17 years of coaching he has made a lot of memories and he has had his fair share of favorite moments. Reed said there are two key factors that have made him continue coaching volleyball for all these years. 
"The first one is the relational aspect of coaching," Reed said. "Our job is a very non-traditional job… But along the way, you meet such awesome people …You get to just meet a wide, diverse group of people and get to build these relationships. All the while, we're trying to win some volleyball matches. Two, the other piece that I really, really like is just the learning piece … Hopefully, 17 years into this thing, I'm not done learning either. There's plenty of opportunities for everyone involved to have 'a-ha' moments and I love those 'a-ha' moments."
Young said Reed was an excellent choice to be appointed to the Division II Representative. According to Young, this appointment is a step in the right direction for the university's athletic department.
"I think any honor of this magnitude is a tremendous asset to the institution because it is able to represent the quality people that we have. Not only in the wins and losses, but someone who is so respected by their peers across the country," Young said. "This is a position, [Division II Representative], that is elected by people that he works with and plays against and all that stuff. I think that means a lot when your colleagues think that you should be representing them at a national level."
According to Reed, he was surprised he was elected to be in the running for the Division II Representative. He said he was up against two of the most experienced coaches in the world and he didn't think that he would have a chance at winning.
"I was shocked," Reed said. "The two other guys, Doug Walters at Palm Beach Atlantic and Jeff Huebner at Texas Women's, they're good dudes and they've been in the game for a long time. When I saw that they were both up on the ballot as well, I was kind of like 'Oh well, it was nice to run.' I didn't really think that I'd have much of a shake."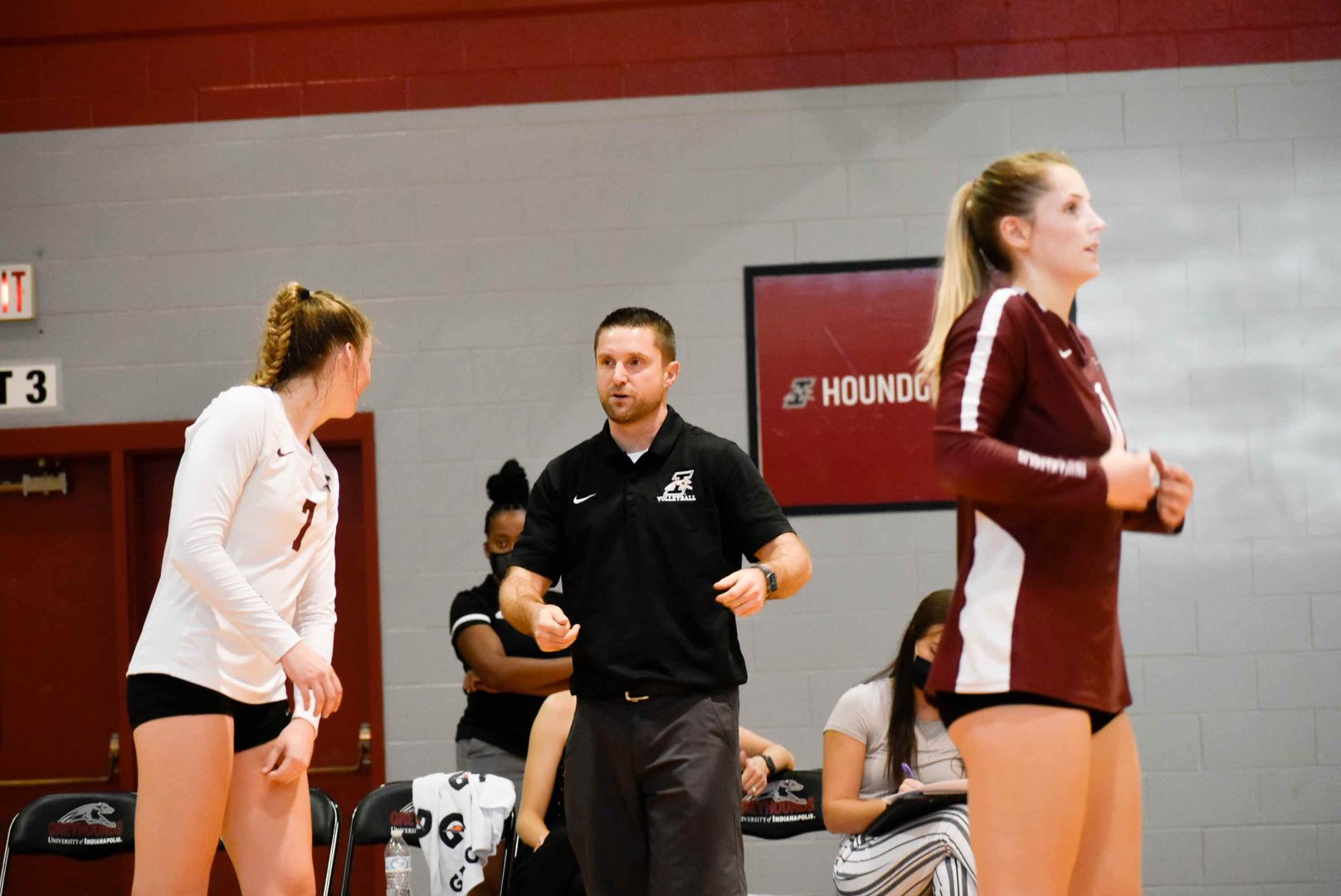 After the initial shock of his appointment, Reed said he felt ultimately honored and happy to have his new title. He said he sees his new title as an opportunity to learn more and better himself as not only a coach, but also a leader. 
"I'm pretty honored, but then I'm excited. I want to learn how things kind of work at a larger scale and I want to be able to help the Division," Reed said. "I want to be able to help coaches just like the group does and I'm excited. I feel motivated to do what I can to try and help the sport."
Regarding his appointment as Division II Representative, Reed said nothing will interfere with his coaching at UIndy. He said he sees his new title as a separate, yet equally important, responsibility from his involvement with UIndy volleyball. 
"We have great stuff here at UIndy, we have great buildings, but it's the people in the buildings that make UIndy so great," Reed said. "The Board of Directors thing is independent of UIndy. If I can help volleyball and help UIndy, it's the same thing. At UIndy, I am a small slice of that pie [and] I want my slice to be the best that I can make it. I think the same way at UIndy as I do at the Board of Directors position; we're gonna try and do our best wherever we're at."