Shortly after Homecoming, the University of Indianapolis launched the Sophomore Success Series. Vice President for Student and Campus Affairs and Dean of Students Kory Vitangeli said the series is meant for sophomores to connect with each other and the campus after a difficult freshman year. Both Vitangeli and Associate Dean of Students Steven Freck are co-leading the series and working to create and organize the events.
The Sophomore Success Series is an incentive-based program to encourage students to participate, Vitangeli said. Any sophomore who attends a certain amount of events will win $400 to be used on textbooks for next semester, she said.
"We really wanted to make it as big of an incentive as possible to really drive students to the programming opportunities and make sure that they were aware of it," Freck said.
In order to receive the $400 prize, a sophomore student must attend a total of ten events within the Sophomore Success Series for the semester. Six of those events must be an "engage" event while the other four must be a "connect" event. Freck said the "engage" events include the student learning something new in events such as lectures or Secret of Success (SOS) workshops. The "connect" events on the other hand are more social-driven where the focus is on connecting students and faculty, Freck said.
"We're trying to offer a variety of things just to keep students interested in everything," Freck said. "But if they go to four connect and six engage events by the end of the semester, that's when they qualify for the $400 book scholarship."
Because of COVID-19, the 2020-2021 academic year was vastly different than usual, Vitangeli said. This was especially the case for incoming freshmen who did not experience events such as Welcome Week, in addition to many classes turning online rather than in person, she said.
"The connections that are typically made through welcome week and that first semester were really difficult for folks to make," Vitangeli said. "We really wanted to find some ways that we could have a series just for sophomores, have some casual get-to-know-you things."
Vitangeli and Freck conducted focus groups with current sophomores where they determined what the series would include. They wanted to hear input from the students themselves about what would be good for the program.
"We heard nothing on weekends, because weekends are already packed and we have a lot going on in our lives," Vitangeli said. "But we do want some casual ways to interact with each other, and so that's why we developed the series."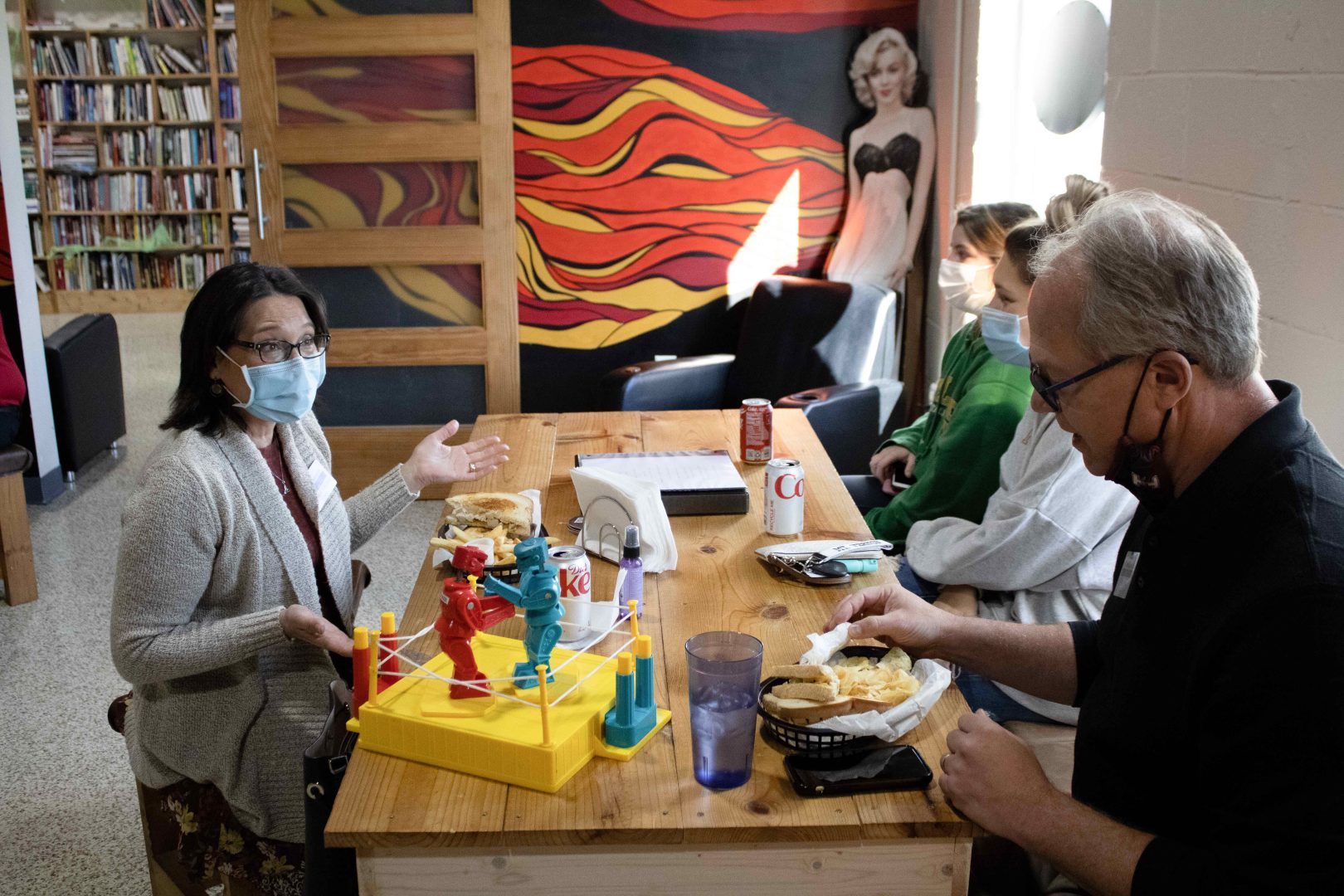 Every week there will be free lunches at Books & Brews South Indy which Freck organizes, Vitangeli said. There will be educational events with Professional Edge as well as presentations from University President Robert Manuel, she said.
Vitangeli and Freck encourage all sophomores to try the events. Vitangeli said the more connections they have on campus, the better and more fulfilling college experience they are going to have which was lacking last year.
"[The events] are designed to be like low key events," Freck said. "In the sense of we're not asking you to prepare anything in advance or there's [not a] homework takeaway. It really is just a chance for you to meet people."
Students should be receiving weekly emails from Student Affairs that list what kinds of events will be held throughout that week. Each event is labeled as either "connect" or "engage" events so students can keep track of how many of each they have attended. There is also a spreadsheet attached to the email with a list of all the events happening for the rest of the semester.