The Indiana Minority Health Coalition named University of Indianapolis alumnus Evelyn Jones its chief financial officer on March 10, 2021. Jones previously served as founder and operator of Eve's Accounting and Tax Services.
"I am a people's person," Jones said. "So this level of my career allows me to help others become successful. And certainly, my journey has afforded me the experiences to know what it takes for them to be successful."
Jones said her journey began when she was nine years old when she was introduced to taxes and numbers. By the time she was 12, she was filing her family's tax returns.
"I grew up having a love for numbers, because they always fascinated [me], how numbers could solve everything," Jones said. "And if you think about the keyboard and technology behind every letter, there's a number guiding that information."
Jones' passions include nonprofits and real estate accounting, she said. By the time she was 17, she was already working as a banker at Merchants National Bank, now PNC, according to Jones. During that same time, she said she went to Indiana Central College, now known as UIndy.
According to IMHC Controller LaRon Henry, Jones is family-oriented and straightforward as a leader. He has only worked with Jones since July 2020 but has noticed similarities between him and the new CFO.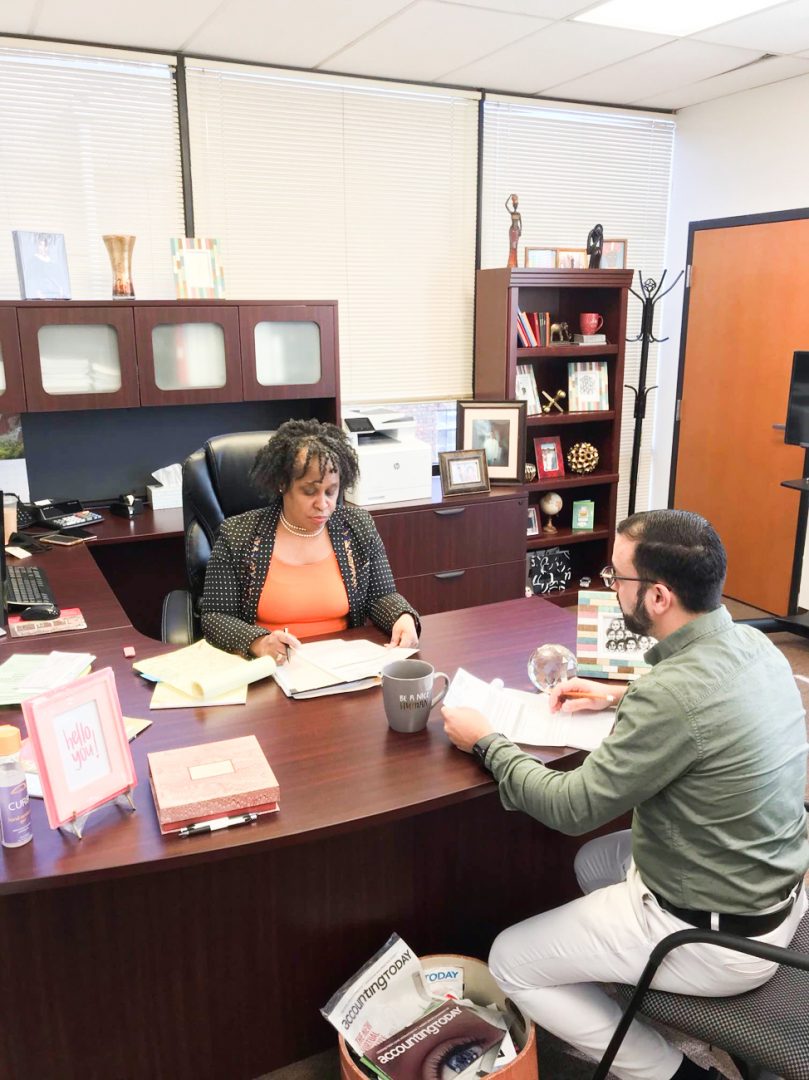 "I'm a big family guy," Henry said. "What I'm about is being able to work, take care of myself and my family and allow my kids to grow comfortably in their homes and allow them to pursue their dreams that they have growing up."
Jones said she came to UIndy as an accounting student. The university sent instructors to her at Merchants Bank to teach her during her lunch hours, she said. This meant that the bank paid for her education and that she never had to leave work to be physically on campus, according to Jones.
Jones makes it a focus to be someone that people in her profession can look to for guidance. The UIndy alumnus has had quite the journey throughout her life and career. She came to UIndy in September 1982, but due to her having children and prioritizing family, she did not graduate until 2011, she said.
"I had a great experience," Jones said. "The disciplines that I got from UIndy, even though they span from 1982 to 2011, if I did not have that I would not be here today. I'm here, if it weren't for UIndy I wouldn't be here, that's my roots".
Henry said he was appreciative of Jones and the opportunities that she has given him. He said that coming across IMHC and Jones was a blessing.
"Meeting [Jones] and talking with her, she saw the value that I could bring to the company," Henry said. "She was able to see potential in me so she gave me the opportunity to be a part of the team and the company."
Henry said how helpful Jones has been for his professional growth. He said that she is a straight-forward leader and honest to her workers.
IMHC Finance Director Feras Nassar said Jones makes it a point of emphasis to impact lives and make others successful. He said he liked her approach and her flexibility that she gives to the workers.
"She's always saying to us that her role is to make us successful in our jobs," Nassar said. "I really enjoy working with her."