Freshman theatre major Skyler Clarkson walks in front of the audience in eight-inch heels with the artist Marina playing overhead. Their drag persona is named Lolita Lollipop, and Lolita is dancing across the stage and lip-synching. Clarkson said that they are making a fool of themself, but look hot while doing it. According to Clarkson, they consider themself to be a performer in many aspects of their life, but performing in drag is a new challenge.
"My definition for drag is it's not cross-dressing. People think that drag is cross-dressing. And that's not really what I consider it," Clarkson said. "Drag is an art form where gender is the canvas — usually performance, but it can be art. It can be spoken word, it can be music. Drag is what you make of it. As long as you're challenging gender norms, it's a form of drag in my opinion."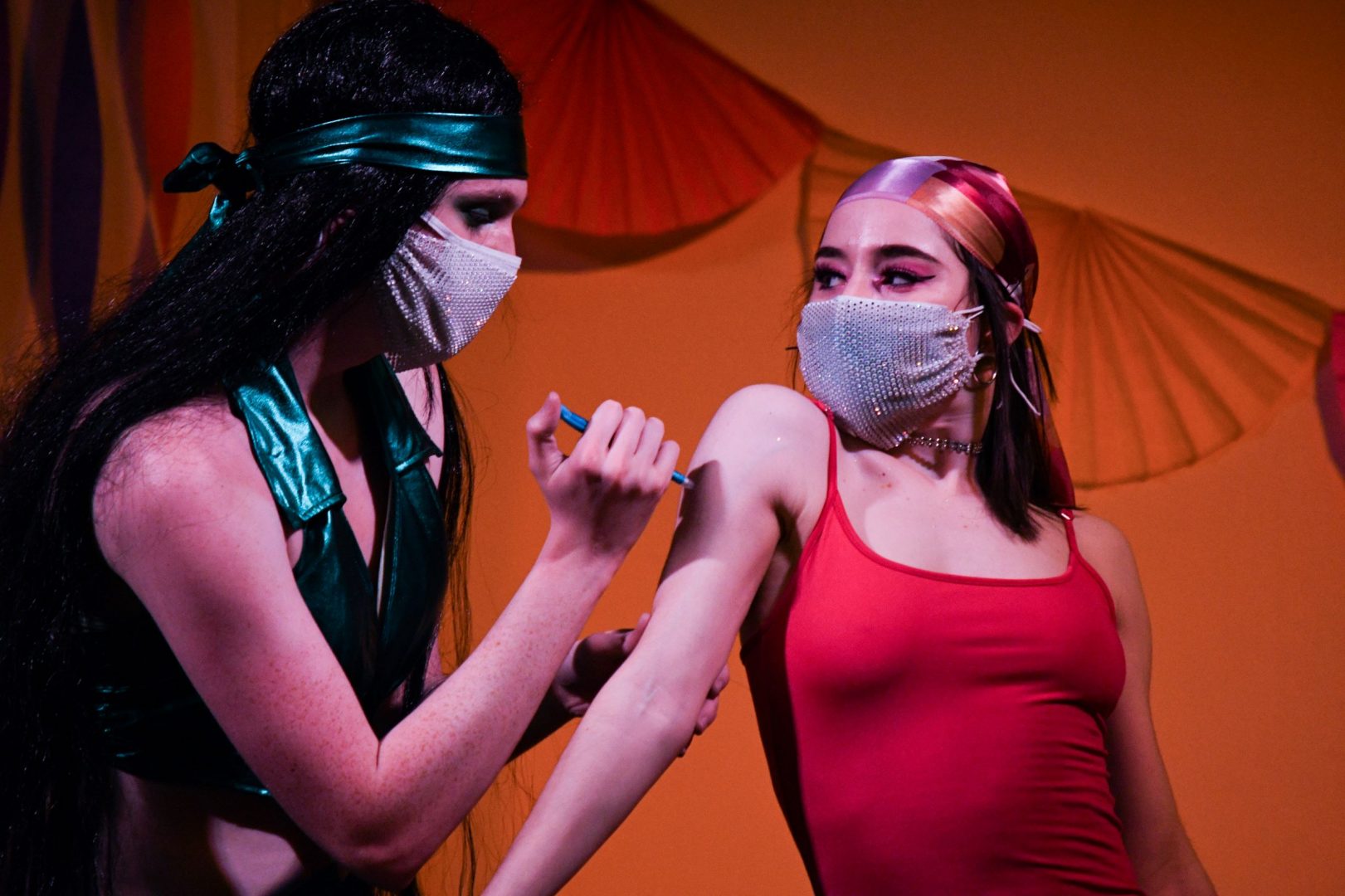 According to Clarkson, drag is also something that helps to express gender in a way that is linked to their LGBTQIA+ identity. Clarkson said they identify as non-binary and that drag is an art form that allows them to explore the bounds of femininity.
"I want to show a femininity that is intrinsically queer and intrinsically genderless — femininity that is removed from the male gaze. I want femininity that disgusts general society," Clarkson said. "I think that's what drag is perfect for. Drag is meant to be disgusting. It's meant to be irreverent. It's meant to be offensive to the eye, even if it's beautiful. But by its nature, it is an art form that is meant to shock. And I feel like that'll just really be me coming into my identity and embracing that."
Junior history major and co-chair of UIndy Pride Mackenzie Deppe said that while the annual drag show is a great community event, last year's cancellation of the event due to COVID-19 made the show feel more important this year.
"We just felt like that this past year, people really needed something like this that was just fun to be a part of and to have something that wasn't so heavy," Deppe said. "So that was really important for us to make sure that was getting done; that people had something to look forward to in a way."
According to Deppe, while ensuring the event still happens this year, there have been many challenges that have made planning during the COVID-19 pandemic more difficult. Deppe said the show was done in a hybrid format, with first come, first served seating to see the event in person, as well as the ability to watch it via Zoom. Deppe said one of the main issues when planning the drag show was scheduling virtual meetings. This required schedules lining up and having to deal with technical issues. However, Deppe said there's still been a lot of enthusiasm surrounding the event.
"I know it's not going to be the same drag show that would happen every other year. But we have been putting a lot of thought and effort [and] consideration into this," Deppe said "So we really do want as many people as possible to come, either watch virtually [or] try to get into the in-person audience, and really enjoy it. So because there's been a lot of people working on this and working very hard on this and are really excited to see it come to fruition."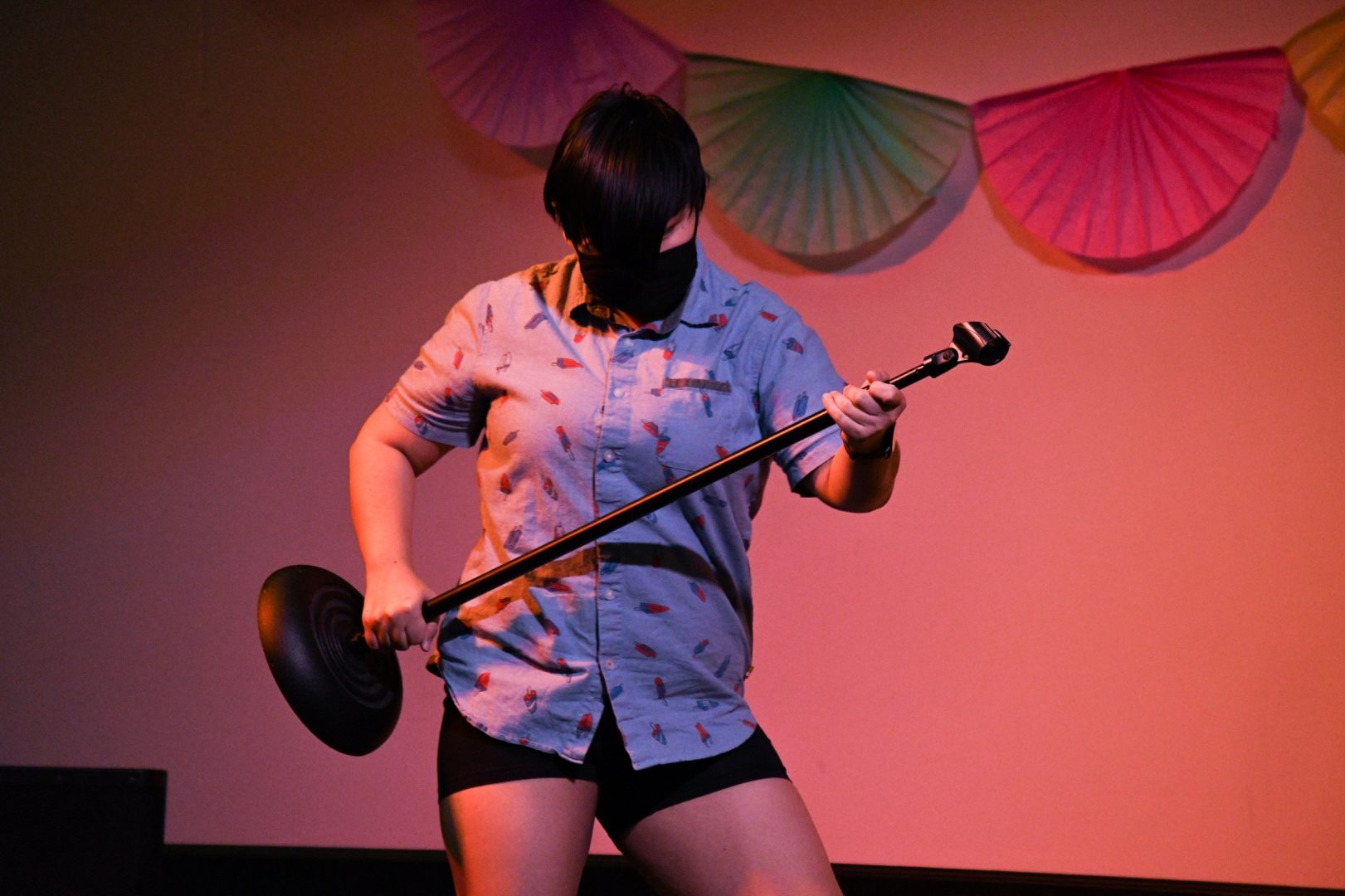 Junior pre-art therapy major and co-chair of UIndy Pride Emma Warner said that the pandemic has also forced them to reduce the talent that they have in the show. According to Warner, they would usually outsource drag performers from the Indianapolis community to perform alongside university performers. But, Warner said a motivator for putting on the show this year has been making sure everyone on campus would get to see at least one annual drag show.
"It's definitely something that has been, I think, a worthwhile pursuit, but it's also doing so many things online and having to go really around that and around the amount of people that we are having in person has definitely been kind of a new challenge that we haven't had before," Warner said. "And as well as not being able to have as many performers from the like community itself."
Warner said one major reason for the tradition of the drag show is to showcase the talent of the LGBTQIA+ community and create a safe community on campus for those individuals. Warner said it was important to continue this tradition despite the pandemic.
"I think it's a good way of bringing together people in the LGBT community as well as showing them in a positive light to people who wouldn't otherwise see it that way," Warner said. "And I think it's important to do that in the state of both the world and the state we're in and everything, it's important to see these people as joyous and fun as well as it creates a safe environment and that it's very fun, but at the same time it's showcasing people's talent."