University of Indianapolis Swimming & Diving teams made history with the first woman in program history to hold a national championship trophy over her head on March 27. But it would not be just one championship for the Hounds, as the women's team would leave with four individual national champions. Both the men's and the women's teams finished the NCAA Championship meet in third place, the highest placing in program history for both programs, according to UIndy Athletics. Senior Marizel van Jaarsveld, would win the 200 IM with a time of 4:52.75.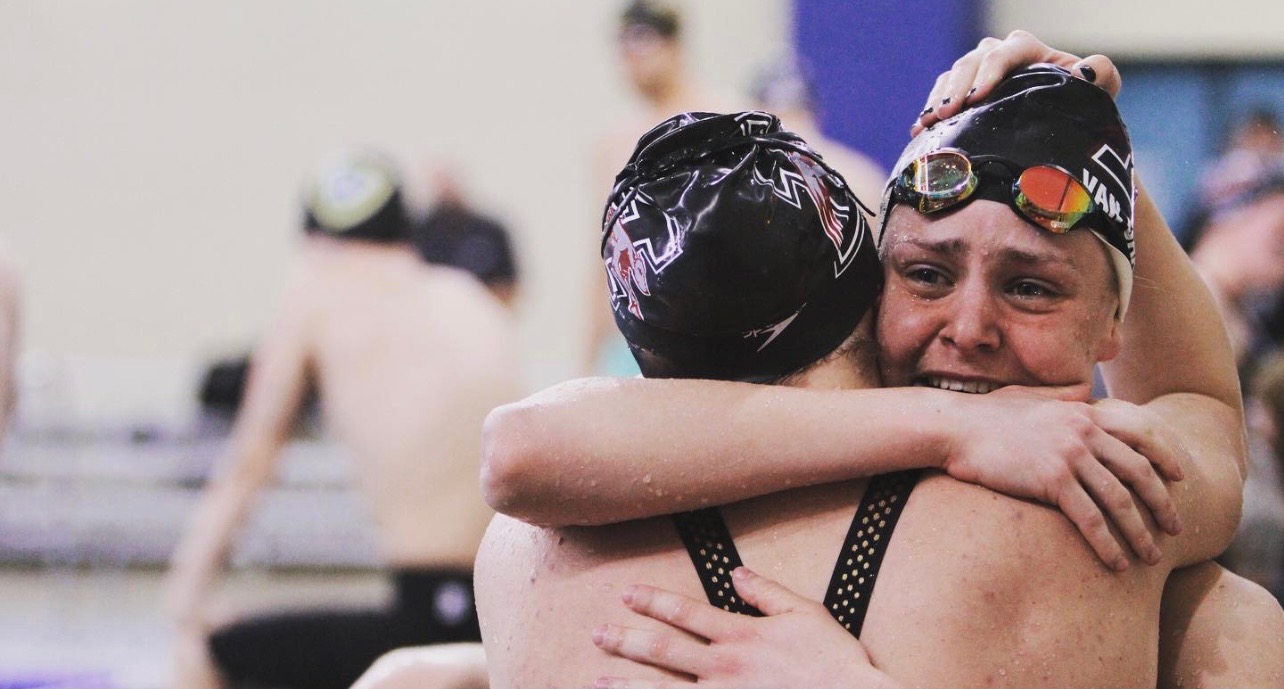 "It was very unreal, it didn't sink in that fast but I've been working towards that for four years," van Jarrsveld said. "So, this was definitely the best year of my swimming so far and I am really happy all my hard work paid off."
On the second day of the NCAA DII Championships, van Jaarsveld was not the only event winner among the Hounds. 200 free relay juniors Johanna Buys and Letica Vaselli, senior Krystal Caylor and freshman Isabela Revstedt combined their efforts for the Hounds' second national championship. The team did not stop, there as on the final day of nationals, junior Kaitlyn McCoy went on to win her own national championship in the 200M backstroke with a time of 1:56.39. The relay team of Buys, Vaselli, Caylor and Revstedt continued to make history as on the final day they claimed the 400 free relay championship.
According to Associate Head Coach Brent Noble, the swimming & diving team is working toward moving ahead as a program and making strides to improve upon their placement.
"We can't let up," Noble said. "We have to make sure that we continue to improve upon the things that we've done to get us to this point and continue to do them and do them well. And I think we will," Noble said.
Van Jaarsveld said that the butterfly, backstroke, freestyle and breaststroke events won by women shows they are capable of making history. It shows other women coming in that they're joining a program where the team works hard and wants to achieve great things."
"It's one of those things where it needs to happen many times every year, and so it's good to get that started," Noble said. "And for us to do what we want to do, we need to have multiple relay champions. And so getting that going, I think is an important step."
The UIndy Swim & Dive teams have had a record breaking end to their season, and according to Noble, are looking forward to getting better next year.