One of the newest additions to the University of Indianapolis is the Student Solution Center, which launched in November 2020. Located in Schwitzer Student Center Room 206 and available online, this center was formed as a way for students to easily become connected with the university offices to find answers to all their questions from financial aid inquiries to assistance with registration and getting rid of holds.
University President Robert Manuel said the students at UIndy have to engage with lots of different entities and organizations. Students are often sent to the right office, but have to do it themselves, he said. By being disconnected due to COVID-19, he said it made sense to have an educational navigator for students who had questions or needed opportunities to be made for them. The conversation for this started and Manuel gave the idea over to the Sunni Manges, assistant director of the Center for Advising and Student Achievement, or CASA.
"[The Student Solution Center] is a new approach using a way to access the existing really good services that are already available for folks that just need a concierge person to walk them through it," Manuel said. "It's a guide for a student to figure out how to really solve questions so that they're not suffering in silence or figuring out how to navigate it themselves."
Manges is in charge of the Student Solution Center and directing students to the answers they need. According to Manges, the center helps all students— freshmen to seniors — with any questions they have, ranging from financial aid to registration.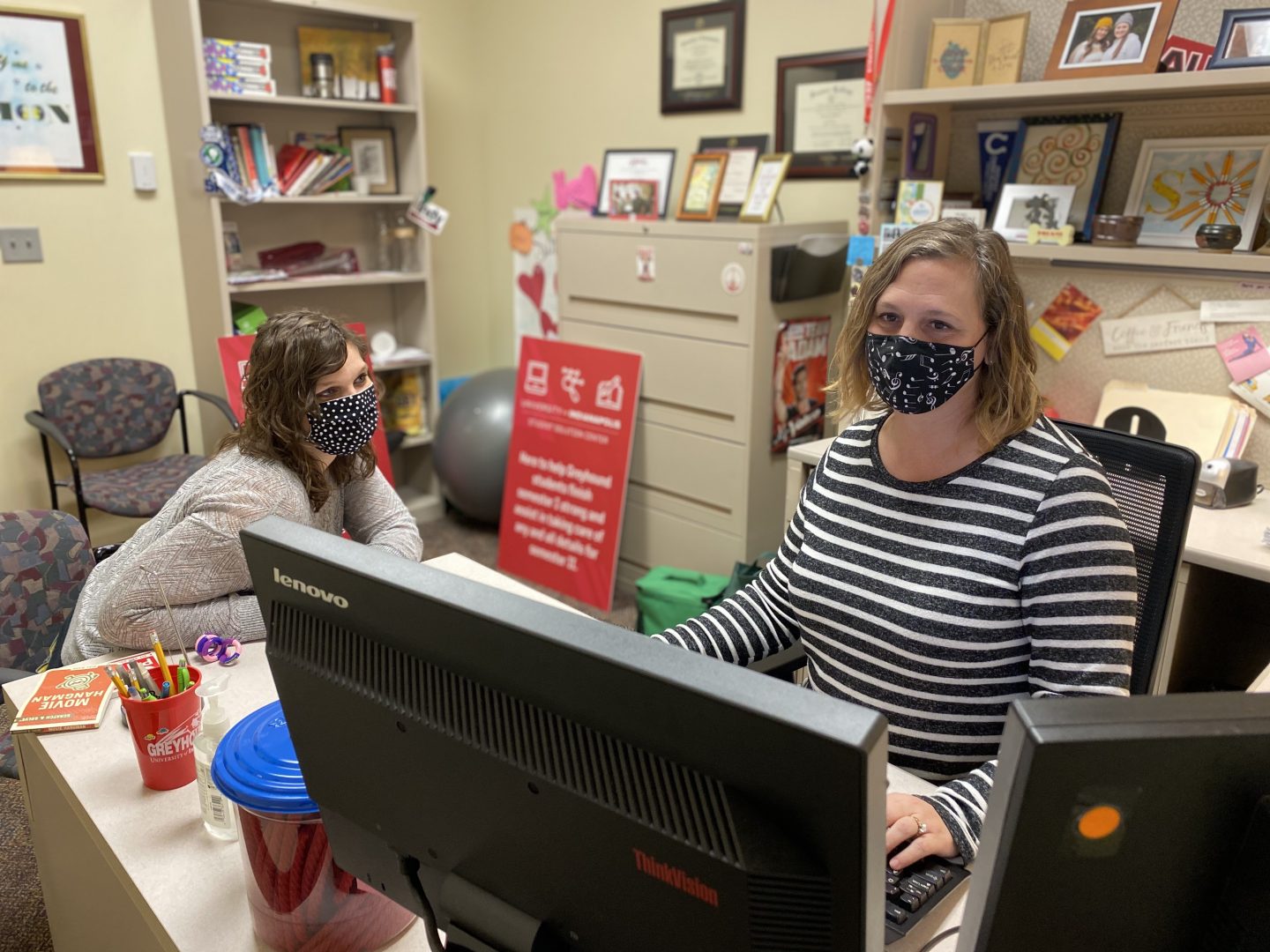 "The idea is that any question that a student brings to the center to Sunni [Manges] … gets stewarded to an answer," Manuel said. "So, a student would come in and explain their question to Sunni, and Sunni would help them call the office or probably, maybe even do the work herself and let the student know so that the student doesn't have to go to two or three or four different offices to figure out the solution."
According to Manuel, Manges is connected to almost every administrative office on campus and she is uniquely positioned to know who, where and what needs to be connected. He said Manges has a pretty unique background that allows her to understand how to navigate and has the mentality to care about student success.
Manges said she is glad students feel comfortable coming to her for help.
"I've been around this university for a really long time, been an advisor to a lot of you [students]," Manges said. "So, hopefully, I've made a connection and a relationship there where people feel comfortable coming to me and know they can be real and get some real answers too. That's what I strive for."
Manges said the requests come to her from different ways and she tried to keep more strict data, but with issues being multifaceted, it became muddy really quickly. She said that over 50 forms filled out for the solution center online and has had others reach out through emailing her. Manges said the solution center has kept her very busy and that all requests — little and big — take some time.
" … there's been a lot of action from the student side, and the faculty and staff as well," Manges said. "They've done a great job too at recognizing if there's a student that isn't coming to class, or if there's something that's been shared with them, they'll reach out to me. … then, I've done the connection with the student just to see what the issues are and see what we can get solved."Students can make an in-person or virtual appointment by emailing solution@uindy.edu or filling out a student solution form, which can be found online or in the UIndy App at any time.