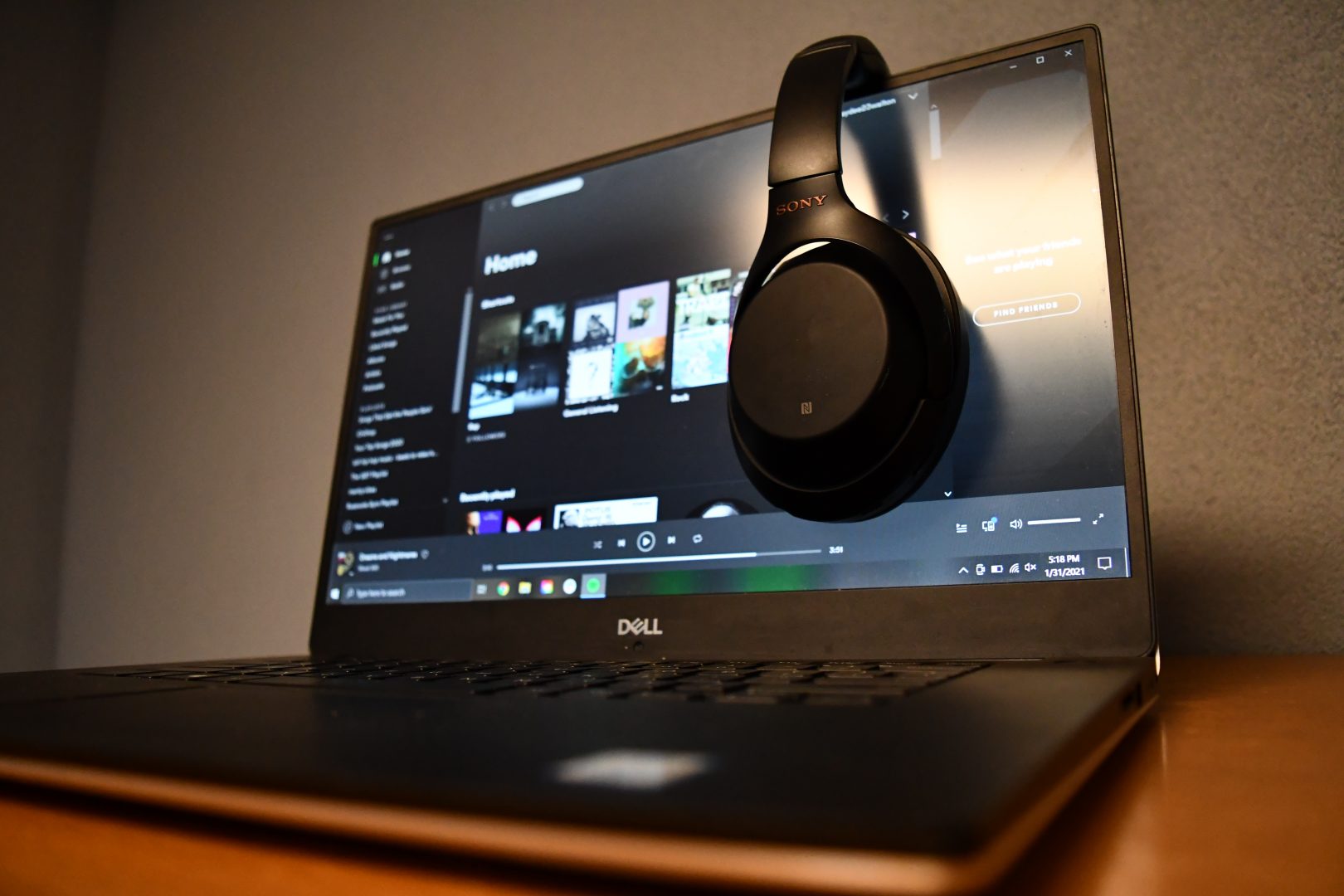 With a new year and a new semester underway, many are probably struggling to get back into their work flows — us included. After the dumpster fire of a year that was 2020, 2021 is a fresh start for all of us — and what better way to get back to work than with a motivational playlist? Let these songs The Reflector's staff chose bring good vibes and motivation to your 2021 and the spring semester.
"Stronger (What Doesn't Kill You)" by Kelly Clarkson
"While this choice may be considered cliche by some, this song is very empowering. Kelly Clarkson's stellar vocals, along with the underlying beat just give off a very strong 'I can take on anything I want' vibe, and this is the exact vibe I want as I head into my final semester at UIndy. (Although this song is a great motivator in any situation, especially heartbreak). After all, during a semester in the middle of a pandemic, we need all the help we can get to make it through online classes." – Noah Crenshaw | Editor-in-Chief
"Heaven Falls / Fall on Me" by Surfaces
"I chose this song because the first time I heard it, I automatically felt so relaxed and calm. The song has really good vibes and is definitely a song you would play when you want to just chill out and get stuff done." – Taylor Strnad | Managing Editor
"LOST IN PARADISE feat. AKLO" by ALI
"'LOST IN PARADISE' is just a song I know no matter how I wake up in the morning, I can put that on and get myself in a better mood for the day. It's just one of those songs you can dance to and its upbeat nature makes it impossible to not smile and even dance. The dancing may be due in part to the ending sequence in Jujutsu Kaisen, an anime, where the characters are dancing to it. I just love the wave of positivity it gives off when I put it on and just how happy it makes me when it comes on shuffle." – Kiara Conley | News Editor
"One Hundred" by NF
"For me, this is one of my most reliable hype songs. I listen to the majority of my music in the gym and this is one of my favorites for that. When I'm in the gym the songs I listen to help me get in the mindset so I perform my best and this song is one of the best at it. It helps me prepare for whatever workout I'm doing. This song alongside many of NF's tracks are great at this." – Jacob Walton | Sports Editor & Photo Editor
"Someday" by The Strokes
"An upbeat melody and driving tempo gives this song the power to make me feel like I can run to the ends of the earth and back. Plus the lyrics make me think of happier pre-COVID days." – Nathan Herbst | Opinion Editor
"I'll Make a Man Out of You" by Donny Osmond
"I chose this song because I love Disney and "Mulan" is one of my favorite Disney movies. The first line, 'Let's get down to business / To defeat the Huns,' always gets me motivated and excited. I like to sing along to this song while doing work, whether it's cleaning or writing an article." – Hallie Gallinat | Entertainment Editor
"Mr. Blue Sky" by Electric Light Orchestra
"It is impossible for this to not put a smile on my face, and I feel like the rhythm just naturally fosters productivity." – Noah Fields | Feature Editor
"Wellerman" by The Longest Johns
"Who doesn't like a classic sea shanty to motivate you to finish that last piece of work when you're absolutely exhausted?" – Madison Gomez | Online Editor
"Lionhearted ft. Urban Cone" by Porter Robinson
"All of Porter Robinson's music has unique composition, and each song is filled with an unmatched energy. However, it is 'Lionhearted ft. Urban Cone' that stands out as the most encouraging to me. There's something about the choir-esque vocals, combined with the slower yet larger sounds of the instrumental that puts a fire below me. Not to mention the lyrical content that makes it feel as though I am charging forward with a battalion of friends beside me like a cheesy anime. Quite literally, 'Lionhearted' makes me feel as though inside myself I have the heart of a lion." – Ethan Gerling | Art Director
"Paranoid Android" by Radiohead
"I chose this song because it's a jam. You can type while banging your head to the music. Something about the guitar really lights a fire under your butt and makes you wanna get stuff done. It's also fun to sing dramatically to, which makes work more enjoyable when you're tired." – Olivia Nettrouer | Business Manager
"Dangerous Woman" by Ariana Grande
"Sultry guitar sounds with Ariana Grande's powerhouse vocals equal the perfect recipe for a motivational song. 'Dangerous Woman' serves as empowerment for women to express themselves. A quick listen to the song when feeling down turns into a powerful reassurance that I can be confident and unstoppable." – Giselle Valentin | Distribution Manager
"On Melancholy Hill" by Gorillaz
"I am a huge fan of Gorillaz and this song is one of my go-to songs. It has a sad title, but the actual song and beat are very happy. The song reminds me that even if everything doesn't happen the way I want it to, it'll still turn out alright in the end. I hope you guys enjoy it as much as I do!" – Jazlyn Gomez | Editorial Assistant
"Take Me Out" by Franz Ferdinand
"It's a fast-paced, head-banging rock song that just gets me in the zone." – Kassandra Darnell | Editorial Assistant
Check out the playlist below to hear our staff's song picks.