For the University of Indianapolis Forensic Speech and Debate team, the pandemic meant the end of their competitive season last year. But this semester, Team Director and Assistant Professor of Communication Stephanie Wideman did not want to see the team suffer the same fate. Over the summer, coaches from all across the country met and discussed ways to have a season in the fall, according to Wideman.
"We just wanted to honor the experience and all the work the students have done, but at the same time, keeping safety as the foremost priority," Wideman said. "Then it was the summer that extensive meetings were held, throughout forensic speech and debate educators all summer long talking about 'How we are going to do this? How are we going to mirror the best in the activity? What are certain changes we're willing to sacrifice for?'"
The speech and debate community took drastic measures and developed their own program titled Yaatly and designed specifically for speech and debate tournaments, according to Wideman. She said this was done very quickly and that there were many moving parts involved, but one of the biggest things that came from this was adapting to the unknown. Wideman said that one of the earliest struggles was not having the answers she has been used to having.
According to Wideman, the virtual environment has brought new challenges and opportunities to the speech and debate world. She said that the tournaments are normally very good networking opportunities and that students are missing out on that. However, on the positive side, Wideman said, they are using this as a way to prepare the students for the virtual world that is going to come from the COVID-19 pandemic.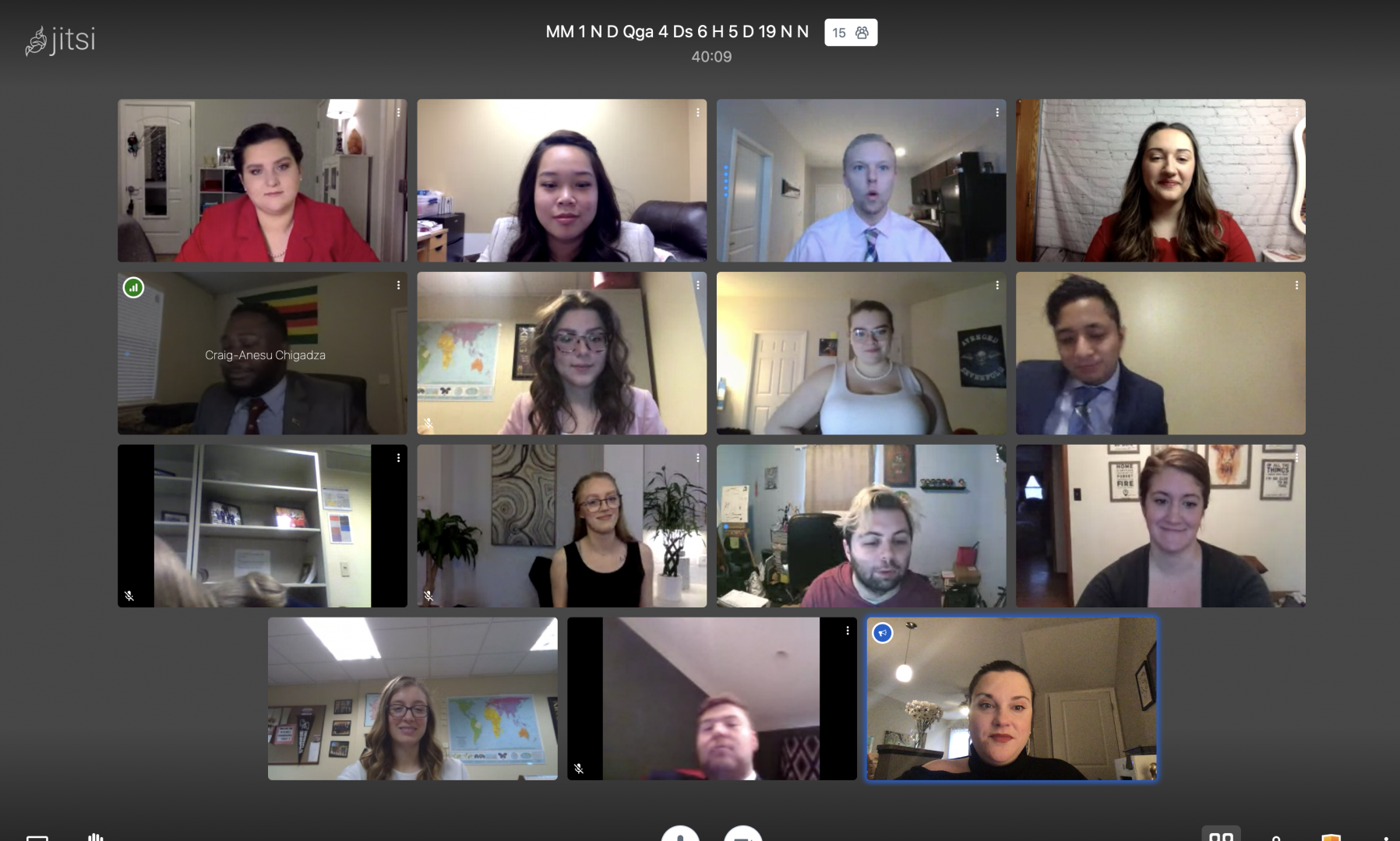 "So how about we take this as a learning opportunity, not just to survive and to act and thrive during the pandemic, but also to learn post [COVID-19] that because things become very different when you have to add in a lot of factors, particularly about image management,'" Wideman said. "Taking that into the virtual world, we had to have some hard conversations.'Alright, what does your dorm room look like? Are we going to have to buy you a background so that can keep people from seeing you haven't made your bed?'"
Wideman said that the team used their classroom as a studio and set up lights and a camera for the team to record their videos for their first asynchronous competition. According to Wideman, this was quite the challenge as it was uncharted ground for her.
The team then progressed into synchronous tournaments which the teams would participate in from their own locations or locations that Wideman could get for the students, such as classrooms or the speech and debate office. Wideman said the synchronous tournaments brought their own sets of challenges.
"[It] really pushed them to try some innovative things with how they're performing. It has pushed them to speak in a different way, to use gestures in a different way," Wideman said. "Because you don't have your whole body typically on-camera, you're going to have at least half of it, right. You're playing this pendulum game here between 'Do I have the camera close up on my face so you can see my emotion more? Or, if I do that though, then I'm going to limit you being able to see my gestures.' So we have to find that sweet spot in the middle of it."
For the team president, senior psychology and international relations double major Craig Chigadza, the new format has been a large change. He said that the team has tried to continue its team bonding and continued to be close through Zoom. He said the synchronous tournaments are different from what he is used to.
"That has been a very big change," Chigadza said. "Because we're used to traveling together on a Friday, sleeping in the hotel and then waking up early Saturday morning and hitting out to the venue and competing and then coming back at the end of the day."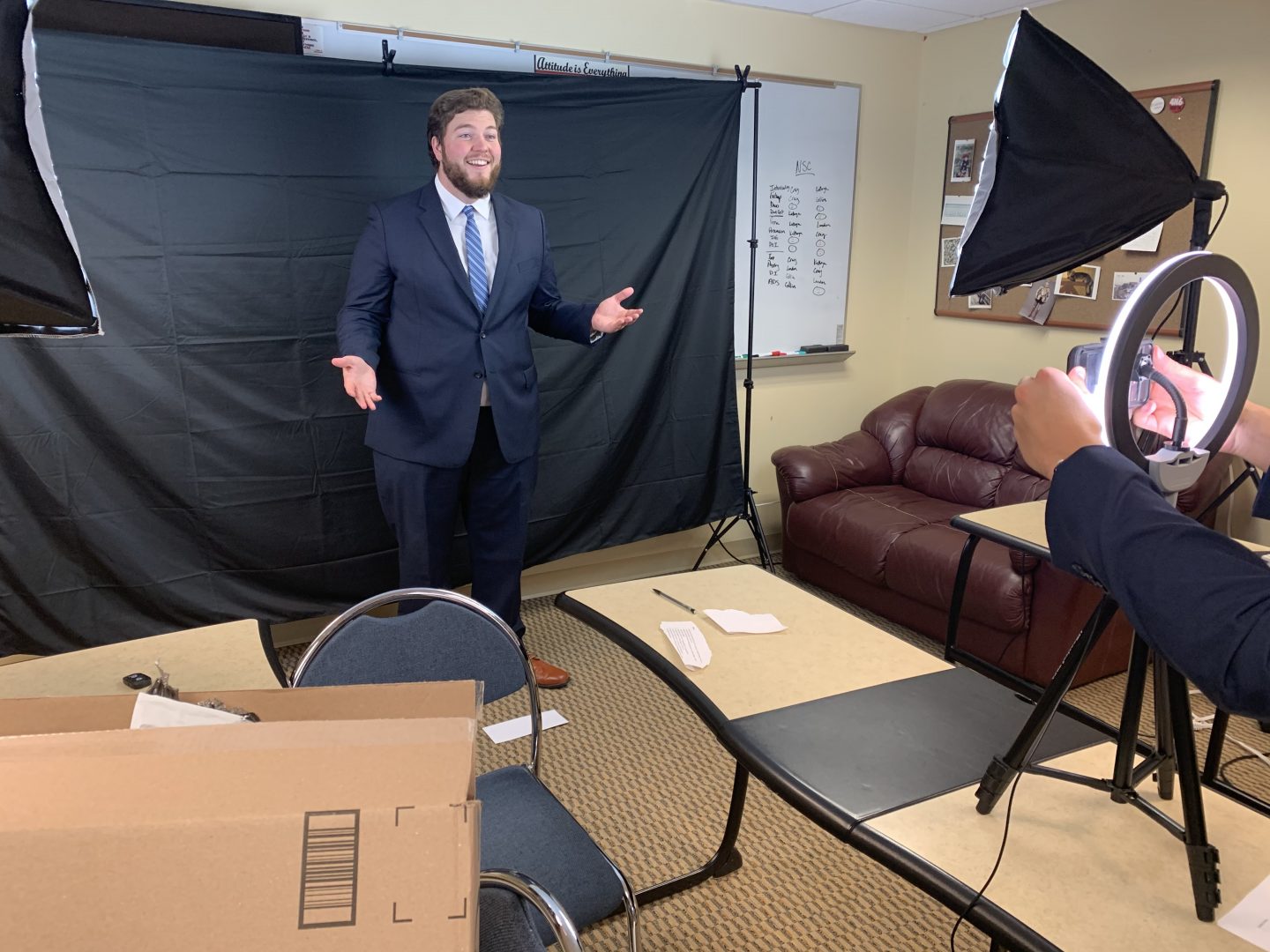 Due to the pandemic, the number of competitions that the team would normally compete in has also dwindled, according to Wideman. In an effort to reduce the effect of this on the students, the team started the Public Speaking Resource Center on-campus in order to give the team more opportunities to practice their craft, Wideman said.
"What it is [that they do] is they act as tutors under my supervision," Wideman said. "Each one of the members of the team has been assigned to a section, and then they act as tutors throughout there. Then these videos we're creating also are things that the professors can use as examples."
Wideman said that for this semester, the program has been in a pilot stage to see if it is successful or not. She said that if it is, then they hope to continue it into the future.
According to Wideman, the team is full of some really smart and well-educated people in the public speaking community so this is their way of giving back. She said that while it might benefit those being tutored, it also has good effects on the team.
"They have that adage that says, 'You never know something until you can teach it,'" Wideman said. "Obviously we're not going to put undergraduate students in charge of fully teaching these classes, but under my supervision, as well as my assistant coach's supervision and the professors that teach these classes, they're able to speak to these students on a different level. Really, just as much as they're helping the students that are tutoring, they're also helping themselves get a deeper understanding of their craft."
Overall, Wideman said that she is incredibly impressed with the team's ability to adapt and overcome that they have shown throughout the whole experience. She said she is impressed with the whole campus on their response.
"I've been continually impressed … the speech and debate community and with our students ability to adapt," Wideman said. "This level of resilience, of grit … as well as being adaptable, is a unique skill set that students who are going to college during this time period are getting."