In the 2020 Indiana gubernatorial election, there are three major candidates for governor: Republican, and incumbent, Gov. Eric Holcomb, Democrat Woodrow "Woody" Myers and Libertarian Donald Rainwater.
The Reflector reached out to all three campaigns for interviews. Holcomb's campaign did not respond to our interview requests before our publication deadline, and discussions with Rainwater's campaign are currently underway as of The Reflector's print time. We were able to interview Myers before our publication deadline and also interviewed University of Indianapolis Associate Professor of Political Science Laura Merrifeld Wilson about the candidates, some of their positions and what makes them stand out in the election.
---
Even though the governor is a unique office, Wilson said the unfortunate reality is that the national election will cause a coattail effect of the gubernatorial election. Indiana is one of a handful of states that elects their governor the same year as a president, which completely eclipses the gubernatorial election, according to Wilson.
"Many people don't know what the governor does, they don't know who's running for governor and oftentimes they may not necessarily care," Wilson said. "The challenge that will ultimately face a lot of Hoosier voters is they may not know Holcomb and Myers and Rainwater, but they do know [Democratic Candidate Joe] Biden and [Republican Candidate, and incumbent, Donald] Trump and [Libertarian Candidate Jo] Jorgensen, and they will see those as a referendum on the top of the ticket."
"The challenge that will ultimately face a lot of Hoosier voters is they may not know Holcomb and Myers and Rainwater."

University of Indianapolis Associate Professor of Political Science Laura Merrifeld Wilson
While there are not any direct policies pertinent to college voters on the ballot this year, Wilson said she thinks college voters are going to be influential when it comes to issues like the economy. She said the economy had a horribly rough bump in March and April. In many sectors, the economy has recovered, she said, however, the service industry, which is important for students as they work their way through college, is still suffering.
"I'm not a college student. I can't tell you what matters to you, but you know college students can recognize what it is that's important you know in terms of social issues, in terms of economic issues," Wilson said. "It's not a monolithic group just because you're between 18-to-22, it doesn't mean you all share the same values or ideas. So I think educating yourself on what is most important to you, where the candidates stand, and ultimately decide which one's best for you. That's the very best thing you can do for yourself and democracy."
---
One of the candidates for Indiana Governor is third-generation Hoosier Woodrow "Woody" Myers. He served as the first African American Indiana State Health Commissioner from 1986-89, according to the Indiana State Department of Health. Before that, Myers was an emergency room physician and a teacher at the Indiana University School of Medicine and saw a lot of the problems with the medical system firsthand, according to his campaign website. He said that he has been campaigning for a better future for Indiana and to prevent his grandchildren and other young Hoosiers from inheriting the issues caused by his generation.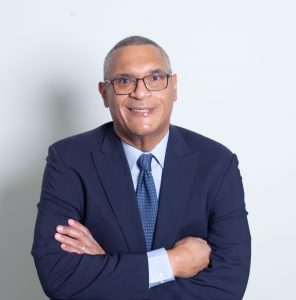 "That's why I've been running hard for this job for the last 16 months or so. I could have retired, I thought about it. I tried it for a hot minute, decided, 'Nope, I'm not ready,'" Myers said. "There's just way too much to do …. I believe in Indiana. Indiana is a terrific place, but we can be so much better. If I'm elected, it will be much better."
According to Myers, one of the significant focuses of his campaign is healthcare, and the issue of money being spent on the wrong things. Myers said he wants to put more money into healthcare for all and make sure everyone has an equal opportunity to receive care.
"Right now, we don't have that in Indiana. We've got programs that don't work well together," Myers said. "That's Medicare for the folks over 65 and Medicaid for the elderly and for folk that are at certain poverty levels. Then we have health insurance for most of the working population. But there are a lot of gaps between those big three. I want to try to fill those gaps by expanding Medicare [and] Medicaid."
The handling of the COVID-19 pandemic was one of the biggest failures of Indiana Gov. Eric Holcomb's administration, according to Myers. He said that he would have handled it differently by recognizing the issues earlier and being able to acting earlier. Myers said one of the issues that was ignored was online schooling.
"We didn't take the step of making sure that they all had the hardware, the software needed in order to do distance learning, nor did we take the steps to figure out how to get the kids that needed to be on the internet in order to go to school the access to the internet," Myers said. "Because there was a false assumption made that every kid had the internet and that … everybody had a computer, [those] both were false assumptions. And it certainly has hurt those kids that are not in fortunate circumstances."
The educational system in Indiana is another priority of Myers' campaign. He said an important focus is on K-12 and making that better for both teachers and students. Teachers are incredibly valuable because of their ability to address problems with students, Myers said. The goal is to make being a teacher in Indiana better and more beneficial, according to Myers. He said that he hopes to reward teachers for continuing their education and give them incentives to do so.
"We can make it more attractive to be a teacher in our state by paying our teachers more," Myers said. "We can make it less onerous to stay a teacher in our state by reducing the regulation of teaching to the test[ing] and stopping this competition between school districts based upon test results that have very little long-term meaning."
"We can make it more attractive to be a teacher in our state by paying our teachers more."

Democratic Indiana Gubernatorial Candidate Woody Myers
Myers said that one thing Indiana has done well is the 21st Century Scholars Program set up to encourage younger students to go to college. He wants to continue to advance that program in order to fight the deficit of college graduates that Indiana is having, according to Myers.
"Right now, we have a deficit of folks that are getting bachelor's degrees and two-year degrees and … staying around in our state to help us out," Myers said. "Because we're going to need those kinds of people to take the jobs of the 21st century, the jobs of the 21st century require much more than just high school."
Myers is a unique candidate among Indiana Democrats, according to Wilson. She said that Democratic candidates are traditionally more moderate to appeal to the average Hoosier voter, but Myers has maintained more liberal stances, such as his pro-choice stance on abortion.
"I think that shows you just a little bit about his candidacy," Wilson said. "Not just in terms of where he stands, the national Democrats versus the state Democrats, but also who he is as a candidate relative to other candidates that you see running on the Democratic ticket."