Angelo Robles, a 2018 alumnus of the University of Indianapolis and its wrestling program, has attempted to start his professional career as a mixed martial arts fighter. According to tapology.com, a source of information on MMA, he has already won four amateur fights and had one tie, with no losses as of The Reflector's print time.
Robles' time at UIndy was marked by hard work and dedication, according to Head Wrestling Coach Jason Warthan. However, Robles had an atypical background for a college wrestler. He only began wrestling in high school but had been practicing Brazilian jiu jitsu for several years before then. He came to UIndy as a walk-on and found a varsity weight class as a freshman, according to Warthan, but had some trouble getting a class the next year as a teammate decided to move up into his weight class.
According to Warthan, he had the choice to either compete in more of a backup role at his original weight class or he could move up even though that was not his natural weight. Robles decided to move up and sacrifice for the team. However, by his senior year he found a weight class he was competitive in, earned a scholarship, was team captain and made it to the NCAA Division II national championships, Warthan said.
"Angelo is a unique success story for us. His background and how he came out of it, he's such a great kid," Warthan said. "He left his mark on UIndy and definitely brought value to our team that way. Hopefully he's able to use those skills that he was able to develop with us to have a successful career as an MMA guy."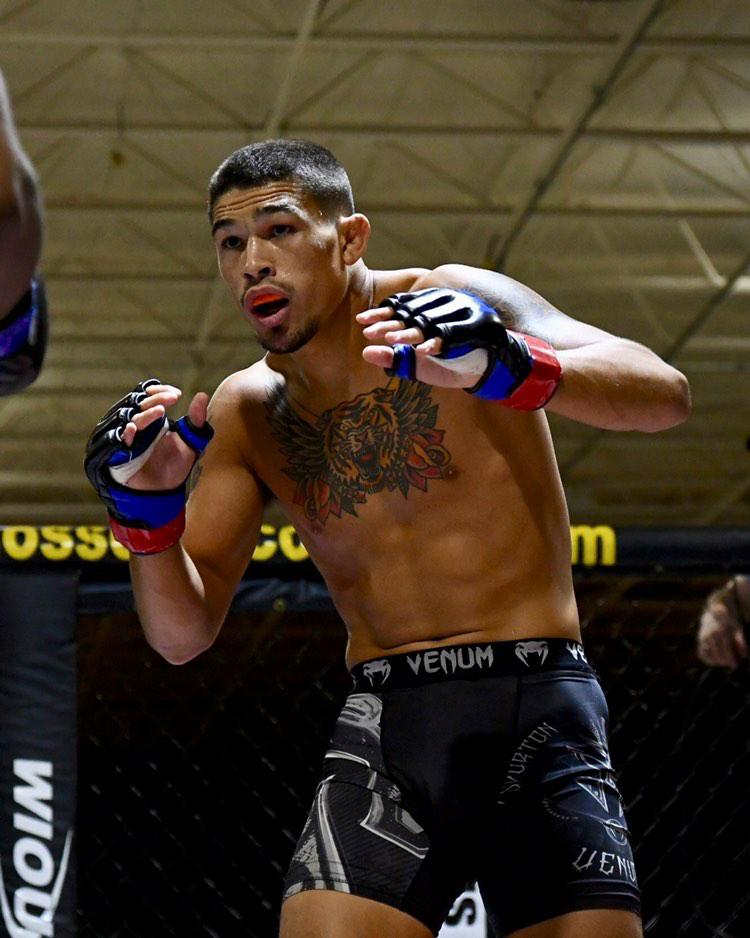 Wrestling does not have a professional circuit beyond the Olympics, so making a living out of it is difficult, according to Warthan. However, some wrestlers have experienced success going into MMA and both Warthan and Robles thought Robles could do well in this. Robles said he had been debating about the idea for a long time while in college.
However, wrestling and MMA are quite different forms of combat, according to Warthan. Wrestling has many rules and techniques different from MMA, such as no punching and a stronger emphasis on takedowns and pinning. Warthan also said that in wrestling one is to avoid getting pinned on their back at all times, while in MMA, fighters want to avoid being on their stomach.
But according to Robles, his extensive background in both wrestling and jiu jitsu gave him an advantage in adjusting to a new discipline and helped convince him to make the leap. He enjoyed practicing the variety of skills necessary to succeed in the sport, something his wrestling experience in college lacked.
"It's always something different, which I like," Robles said. "With wrestling in college it was rough because it's the same thing every day and . . . it definitely wears on you . . . whereas I like mixed martial arts because I get a taste of everything, it mixes up very nice."
Robles said that his transition had been going smoothly up until the outbreak of COVID-19. He had won a string of fights and was about to compete in his biggest match for an amateur title when his COVID-19 test revealed he was an asymptomatic positive, forcing him to cancel and ending his season prematurely. Robles said his next fight is planned for Dec. 5, but he is hoping to get one in before then. He said he thoroughly enjoys training and fighting.
"I love doing it. I love the practices. I love the competition, so it was almost a no brainer," Robles said. "I did struggle with, maybe I shouldn't get punched in the face for a living and just do something with my degree. Go make some money . . .[and] not have some brain damage. I tussled with that idea, but in the end I was like 'This is what I love to do. This is what I'm gonna do,' so that's the route we took."
Robles said being an amaetuer MMA fighter is a difficult way of life. He has to pay for most fights out of his pocket and must hold down a job on top of his training and competitions to make ends meet. However, Robles said he is not doing it for the money, but because it's what he loves to do. He said he intends to take his MMA career as far as it can go, and that he has his eyes set on becoming a professional. He said that once he turns pro, he would need to get into a competitive league, and the best league and one he intends to compete in is the Ultimate Fighting Championship.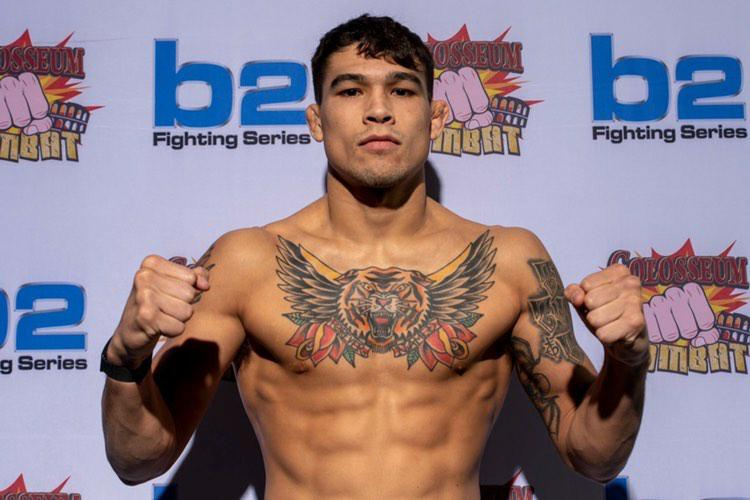 As for now, Robles is focusing on his training. He works out from 4:30 to 6 p.m. every day and follows his coaches' training. He said that with all the uncertainty, that is basically all he can do for now.
"Take each fight [one] at a time. Don't think ahead too much, don't worry about the money— take care of what I can control," Robles said. "That's the biggest thing for me: do what I can do. Then everything else will fall into place. Just work hard."
---
CORRECTIONS: Oct. 19, 2020 at 8:00 a.m.
A previous version of this article used the incorrect form of alumni. The article has since been updated with the correct form.