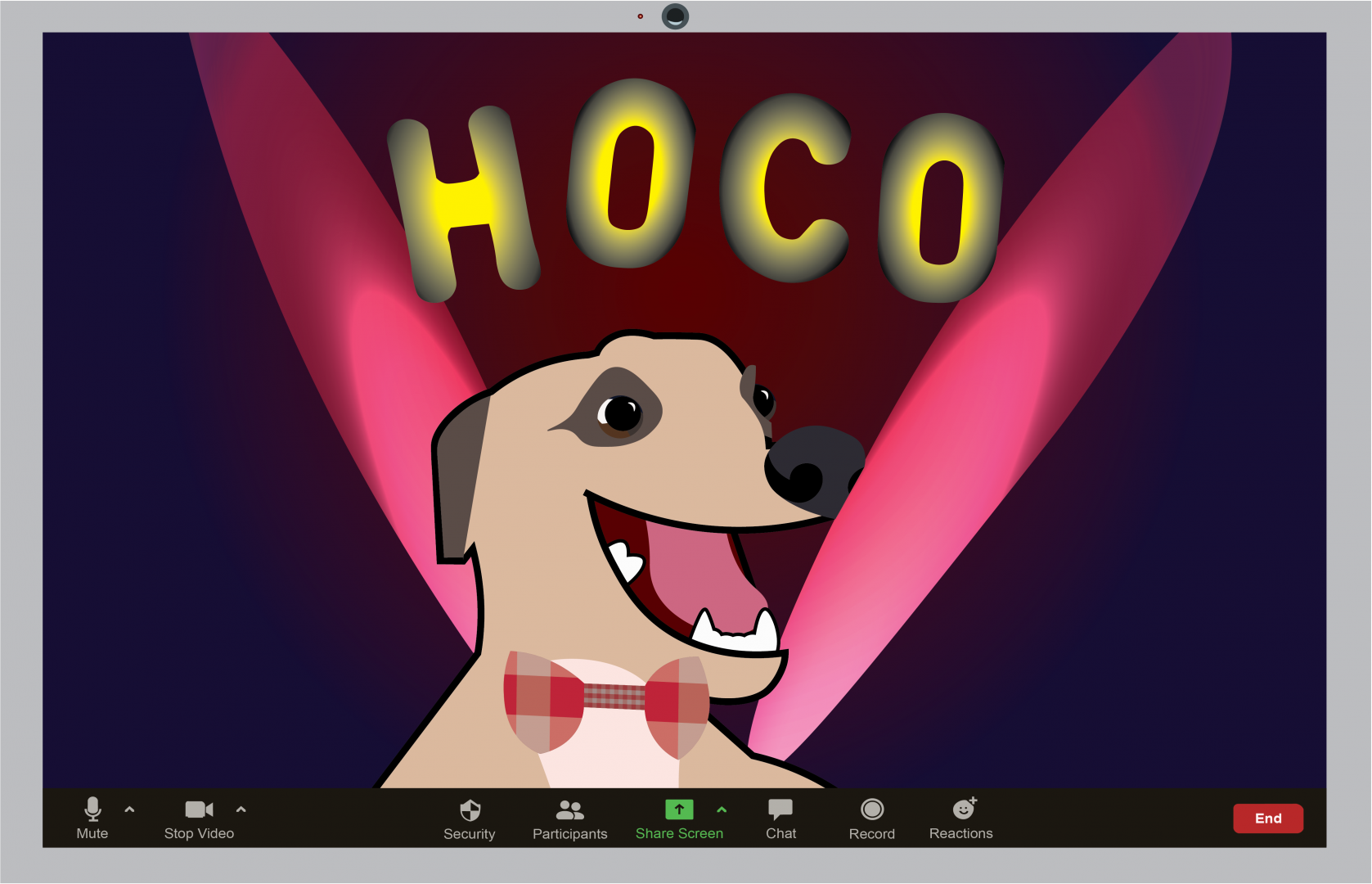 Homecoming at the University of Indianapolis will look a lot different this year. Past years have marked the occasion with many large celebrations such as parades, block parties and sporting events. Many of those events are no longer possible this year due to COVID-19 guidelines, however.
This year, there won't be any football games, due to restrictions on group gatherings and sports. As a result, the Office of Student Affairs and the Office of Alumni Engagement have had to get creative in designing new ways to engage with current and former students. Homecoming will be taking place from Oct. 5 to Oct. 10, with several virtual events available, according to the official homecoming schedule.
Although many of the planned events will not be typical of standard homecoming celebrations, Associate Dean of Students Steven Freck said he is hopeful that students will come to appreciate the week in its own unique way.
"I think engagement will look different for sure, but I hope students still enjoy the programs that we do have planned," Freck said. "There are some different things that they may not normally see so hopefully that helps participation remain high."
Many of the faculty in charge of planning homecoming are using the unique circumstances to their advantage. Associate Director of Alumni Engagement Coran Sigman said she hopes that the virtual events this year will allow alumni living farther away to be able to participate in the festivities.
"It's been a fun experiment . . . to find unique opportunities to still try to engage our alumni," Sigman said. "There's no football, but we say every year that homecoming isn't just about our football season, it's about reconnecting our alumni back to campus and our tagline has always been a 'Hound always finds its way home.'"
Even without a central sporting event tying everything together this year, there will still be some competition. According to Freck, UIndy and Truman State University will engage in a fundraising competition called the Top Dog Challenge to see who can raise the most money for charity. Each university will select several nonprofits to send their donations to and whichever one raises the most money and has the most donors will win, Freck said. UIndy has chosen to support Indianapolis Animal Care Services, Gleaners Food Bank and the Make-A-Wish Foundation. According to Freck, this competition started on Oct. 5 and will end on Oct. 24.
Many other activities will also occur during homecoming. According to the UIndy Homecoming 2020 schedule, the Student Leadership and Activities Board will be conducting giveaways for students all week from 11 a.m. to 1 p.m.
The festivities began on Oct. 5 with a "Sweet Kick-Off" of free desserts. Oct. 6 featured a design-your-own-mug and a coffee and tea bar to "Express your Espresso." "Take & Make Teddy Bears" is the theme for Oct. 7 and Oct. 8 and will feature a photo booth to capture school spirit. Oct. 9 rounds out the events with the midday "Food Truck Fest Friday" on Smith Mall and a school Spirit Fest featuring a variety of activities will happen later that evening from 7 to 9 p.m., according to the schedule.
Many virtual events will also be happening alongside the in-person events. According to Sigman, they are designed to engage both alumni and students. According to the homecoming website, there will be a virtual photo album to show off UIndy pride and a Hound Hustle virtual 5k run that can be completed anywhere and anytime during the month of October. The annual celebration of flags ceremony will also take place virtually, and Faculty and Staff Alumni Recognition day will take place Oct. 9. Furthermore, fall sports coaches will relive their favorite games as they provide sports commentary on one of their past performances. A live-streamed campus tour with Grady the Greyhound will round out the week. Sigman said that the main impetus behind these events is to find ways to highlight school pride and spirit, even though students cannot meet in person.
There are also a couple of virtual talks planned on the schedule of events. The first one will be on Oct. 7 and will feature Pete the Planner talking about smarter saving and spending habits. On Oct. 8, a Hound's Chat will be led by Dr. Michael Cartwright and will be dedicated to remembering former Krannert Memorial Library Head Librarian Florabelle Wilson. According to the homecoming schedule, she was the first African American woman to serve as director of an academic library in Indiana, and possibly in the Midwest. According to Sigman, Wilson was also among the first to push for diversity and inclusion on campus.