Edward Frantz, University of Indianapolis history and political science department chair and professor of history, has been elected to the board of Indiana Humanities. This is his second time being on the board since his first stint in 2013.
Indiana Humanities is a statewide nonprofit organization that gives grants and conducts programs in public humanities, according to Indiana Humanities President and CEO Keira Amstutz. According to Frantz, there are humanities councils in every state and Indiana Humanities started a little over 50 years ago.
Indiana Humanities does work in the areas of history, literature, ethics, civics and law, Amstutz said. According to Frantz, the organization encourages Hoosiers to think, read and talk. Indiana Humanities accomplishes this by creating programs, providing grants for humanities programs and creating a space for people to connect, according to the organization's website.
"[Indiana Humanities] engages Hoosiers in public humanities or to create stronger, more vibrant communities," Frantz said. "That's like their boilerplate."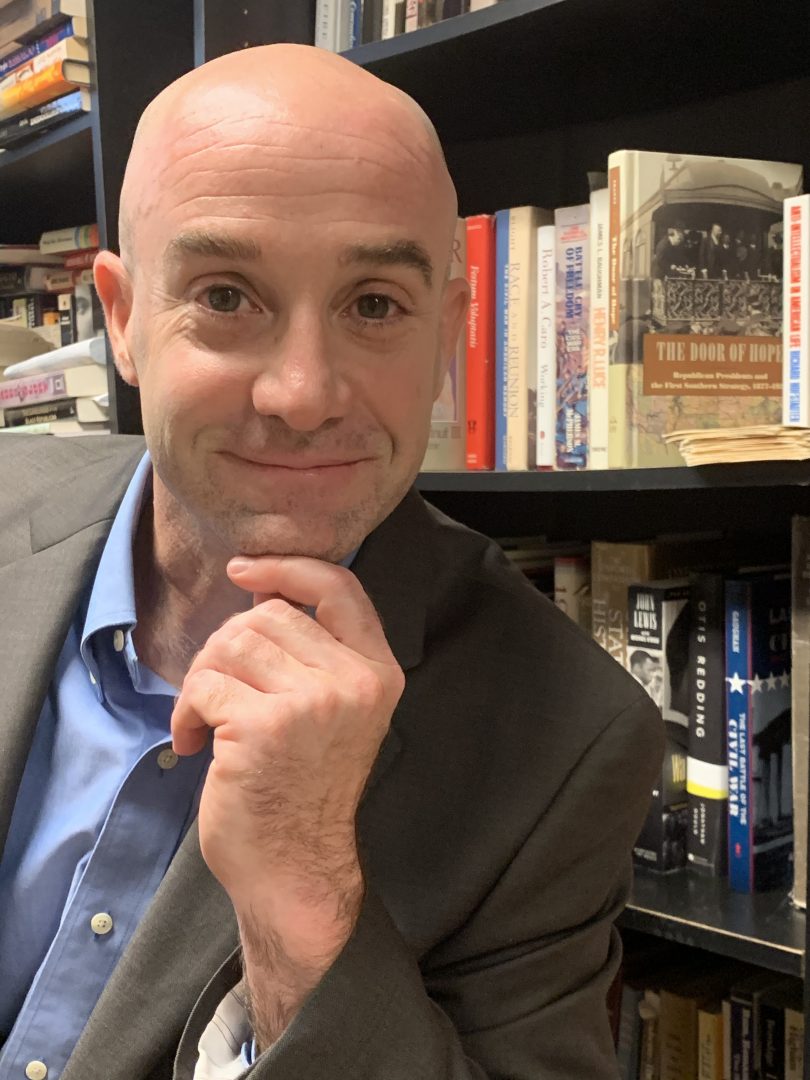 The organization works on multiple programs at the same time, according to Amstutz. An example of its programs is INseparable, a current program, which aims to unify Hoosiers living in rural, urban and suburban areas, according to the Indiana Humanities website.
According to Amstutz, Frantz attended programs and served as a scholar in some of the organization's work. Frantz's past work with Indiana Humanities has included giving a 10-minute speech about President Warren Harding at TILT: an Arts and Humanities Mixer, an event during which one arts expert and one humanities expert gave short lectures, according to the Indiana Humanities website.
"We realized, one, not only how interesting and talented he was, but how excited he was about our work statewide," Amstutz said. "And that's the way a lot of board members come to us. They're program participants. They're engaged and active in the humanities community, and then they agree to join us in this context of providing additional service through board participation."
The University of Indianapolis has collaborated previously with Indiana Humanities. According to Frantz, UIndy has hosted the annual Fairbanks Symposium since 2013.
"That's another thing that's been really great for both the university and for Indiana Humanities," Frantz said. "This past year, we did a great job of using the Suffrage Centennial as a way to talk about women's civic leadership in Indianapolis. That was a phenomenal conversation, and we've had many, many others."
Board members, including Frantz, provide oversight to ensure that the organization is running properly, as well as help staff members and promote public humanities, according to Frantz.
The board also manages the organization financially and approves budgets and work plans, Amstutz said. In addition, Frantz works on two sub-committees: one that involves funding and one that involves grants, according to Amstutz.
"He is a board member, and every board member not only serves as a general advisor, as I was describing, but they also serve on sub-committees," Amstutz said. "That's a really important role, and it takes a lot of time. And it's something, again, that Dr. Frantz has been just excellent at."
Frantz was newly elected to serve on the board in 2020 along with six other members. The occupations of these new members vary, from a professor at Purdue University to a director of membership and engagement at the Indianapolis Zoo, according to the Indiana Humanities website.
"You get all these people from different backgrounds. All of whom bring their insight… in a really collaborative way," Frantz said. "That's what makes, maybe, a service on this board different from some others where you might just typically be doing way more of that sort of checking the box on their financials and the other and making sure it's run well. There's so much innovative programming that you get to have input into that makes it particularly exciting and engaging."