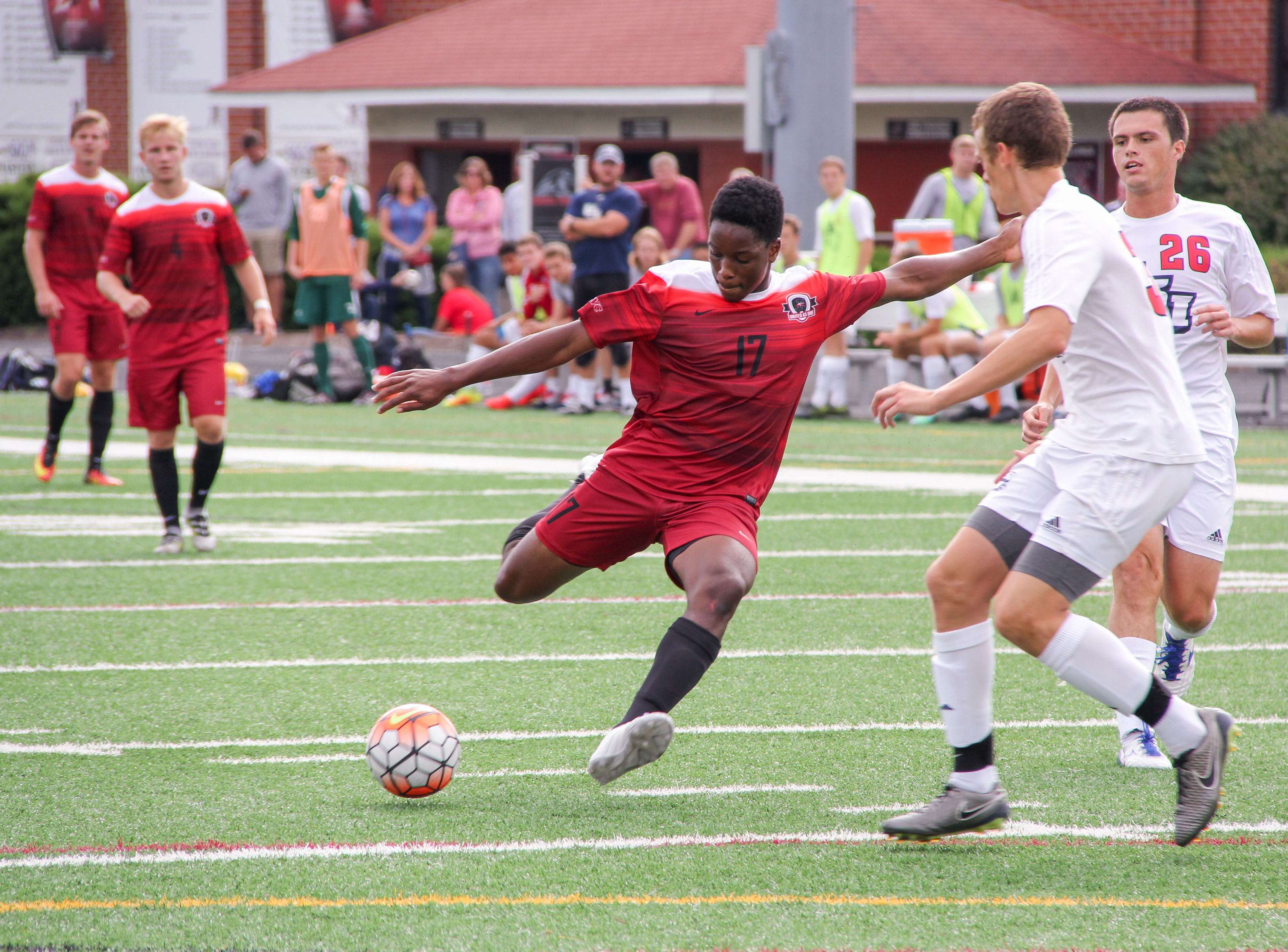 The University of Indianapolis men's soccer team has recently acquired new equipment that can be used during training or during a game called Polar Team Pro. The new device has many functions, including a GPS, functioning as a heart rate monitoring and also being able to track a player's speed.
To be able to get the new equipment, it needed to be researched and then proposed to the administration board. Then, the board allowed the new equipment to be put in use, according to Head Men's Soccer Coach John Higgins.
"It's an unbelievable tool for us. Credit [goes] to our administration, Sue Willey in particular, for allowing us to go ahead and make that purchase," he said.  "It's one where we have the top end heart rate monitors.  They come in all different qualities, and we have the best ones.  We have the one that the national team uses.  On that monitor, it has GPS tracking, so it is able to track every movement that our players do.  We're able to see it live, so we are able to see their movement, [and] see their heart rate. We're able to look at their top speed and how many sprints they've had.  Since we've had some training one of the biggest thing has been the training log for the guys during the week."
Each player has his own separate information and requires data to be able to show what a player can improve upon, or simply what just needs to be worked on. According to Higgins, because this is the first year that the new equipment is being  used this season will be used to collect data and from there the new equipment will be able to be put in full use.
"Our guys are each assigned a number through the week for how hard they've trained.  We're not overtraining our players, were not undertraining our players, so that we can make sure that we get our guys peaking for the weekend. From that standpoint it's [the equiptment] fantastic for us. Now it's the first year and we need some data.  It's not going to be until next year until it starts making a big impact for us.  We've got some raw data, we've got some stuff that we can work with through the offseason.  The offseason is going to be massive for us, we need to actually get VO2 maxes [maximum value of oxygen that an athlete can use] for our guys.  We've got a test to make sure we get the proper starting heart rate for them, and that's something that we need to do a better job on, moving forward.  I think that right now we're one of two teams in the nation in Division II that's got it."
According to Higgins, one way the new equipment is put to use is in a way that it was not initially meant for, is for recruiting new players.
"Any kid that comes on campus sees what we do, and it automatically shows that we really care about men's soccer here and we really care about our student athletes here, and we're invested in making those student athletes play at their top performance."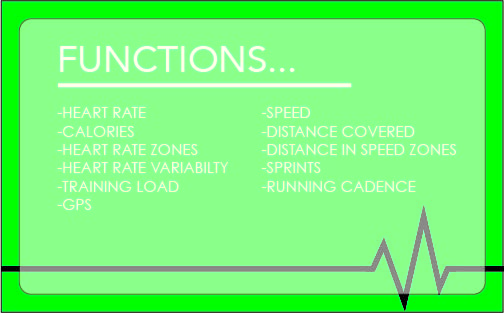 The new equipment involves contact among multiple people, at times when the coaches cannot figure something out or are missing something the company is there to help assist, according to Higgins.
"We got the equipment, and we watched a couple of videos, just in terms of how to manage it," he said.  "They wanted us to go ahead and use them for the first few weeks, just so we had some data. And they actually came on campus and spent a full day with us, went through everything in great detail, and we utilize their team often with emailing back and forth. And they can also see our data, as we can, and they'll take a look at us and tell us, 'Hey, you need to keep an eye on this kid' or 'You're training too hard on a Wednesday' or anything amongst those kind of lines, and they stay in contact with us.  It's almost like having another assistant coach, given that you've got another set of eyes looking at the data."
Although the new equipment has numerous functions, there are few steps that a player must take to use the equipment, according to senior forward Jake Meyer.
"For us, it's simple. We just play with it.  There's not much that we really have to do, which is great.  The coaches wash the straps for us after each session. They hand them out to us during film before we go out, they have the monitors ready for us so there isn't much for us, to do except strap them on and play."
Each player has an online profile, which he can check to see his data.  Along with helping a player during training, the new equipment also can assist a player when recovering.  One way in which the heart rate monitor can assist a player is by telling him how many calories he has burned during training or a game. From there, a player can check to see what number of calories he should consume to replenish his body.
According Meyer, the new equipment is the next step for a player to feel like a professional.
"It [purchasing the new equipment]was definitely awesome, because growing up, you see clips of these professional teams and they've got the monitors and the vests, and you think that's the level that the premier and top teams use," he said.  "So when we found out that we were getting these heart rate monitors, we were definitely buzzing about it.  We were pumped, because we knew that the program was stepping up and going in a really good direction. And not only that, but we knew that we'd get good data from it and our training, our games, our play—and just the way that we would be managed—would be at a much more professional level.  Which is what we need and is sometimes overlooked in Division II, because it's not DI, and they [DI teams] look down upon us a bit. But it's definitely stepping up and giving us that feeling of being top athletes as well so it helps us."
This weekend the men achieved a win and a tie in their games against Quincy University and Truman State University.
On Friday, the Hounds defeated the Hawks in overtime after freshman forward James Jenkins lead the team scoring, both goals for UIndy. Next, the men drew a tie in the game against Truman University. The team scored early in the first half and held down their lead until the Bulldogs picked up a goal in the second half, ending the game at 1-1.
The previous weekend UIndy faced the University of Southern Indiana on Oct. 2 and Bellarmine University on Sept. 30. The Hounds were defeated by the Screaming Eagles 1-0 and picked up a 1-0 win against the Knights.
The Greyhounds next game will be against the Missouri-St. Louis Tritons on Oct. 14.  Kickoff is set for 7:30 p.m. at Key Stadium.