Starting the spring season back in February, the University of Indianapolis men' golf team has now neared the end of their season. Meanwhile, the UIndy women's golf team teed off their season in March. The men's team wrapped up the Great Lakes Valley Conference Championships finishing sixth out of 11 teams, according to UIndy Athletics. With a younger team this year, graduate student golfer Cam Carroll said there were opportunities to learn this season.
"I have personally just been trying to do my best to be a good leader to the guys on the team," Carroll said. "And show them sort of the right way to practice and the right way to conduct yourself when you're out on the golf course. I think everybody's had a lot of learning moments this year. I hope for this program that moving forward, they can sort of implement the things that they learned from me."
Throughout the learning process, the team has traveled to different courses around the country, according to UIndy Athletics. Carroll said a big lesson he has tried to teach is to stay positive.
"One of the big things I've tried to help people out with is really staying positive, and being in the right mindset out there," Carroll said. "I've been in situations, a lot of times where you're just out there and you feel lost, and you're really just having a horrible time. Through my time at UIndy, I've sort of honed in [on] what it really takes to play good golf. And I really want to pass that on to the people who are younger than me."
Performing on an individual level, Carroll and the rest of the team competed at the Ken Partridge Invite in Noblesville. Carroll broke the course record and program record by shooting 63 which was nine under par, according to UIndy Athletics. Carroll said that day he was able to put every aspect of his game together.
"I started off with a birdie, and I rolled in a put that was sort of a tough put," Carroll said. "I had some good feelings the week prior to this one, in terms of my swing and my game. I just was able to put it all together… [it was] one of those rounds where everything sort of went my way."
For the women's team, as of The Reflector's press time, they are competing in the GLVC Championships looking to win the competition and retain their title. Graduate Student golfer Elyse Stasil the team has been working on their short game in order to prepare.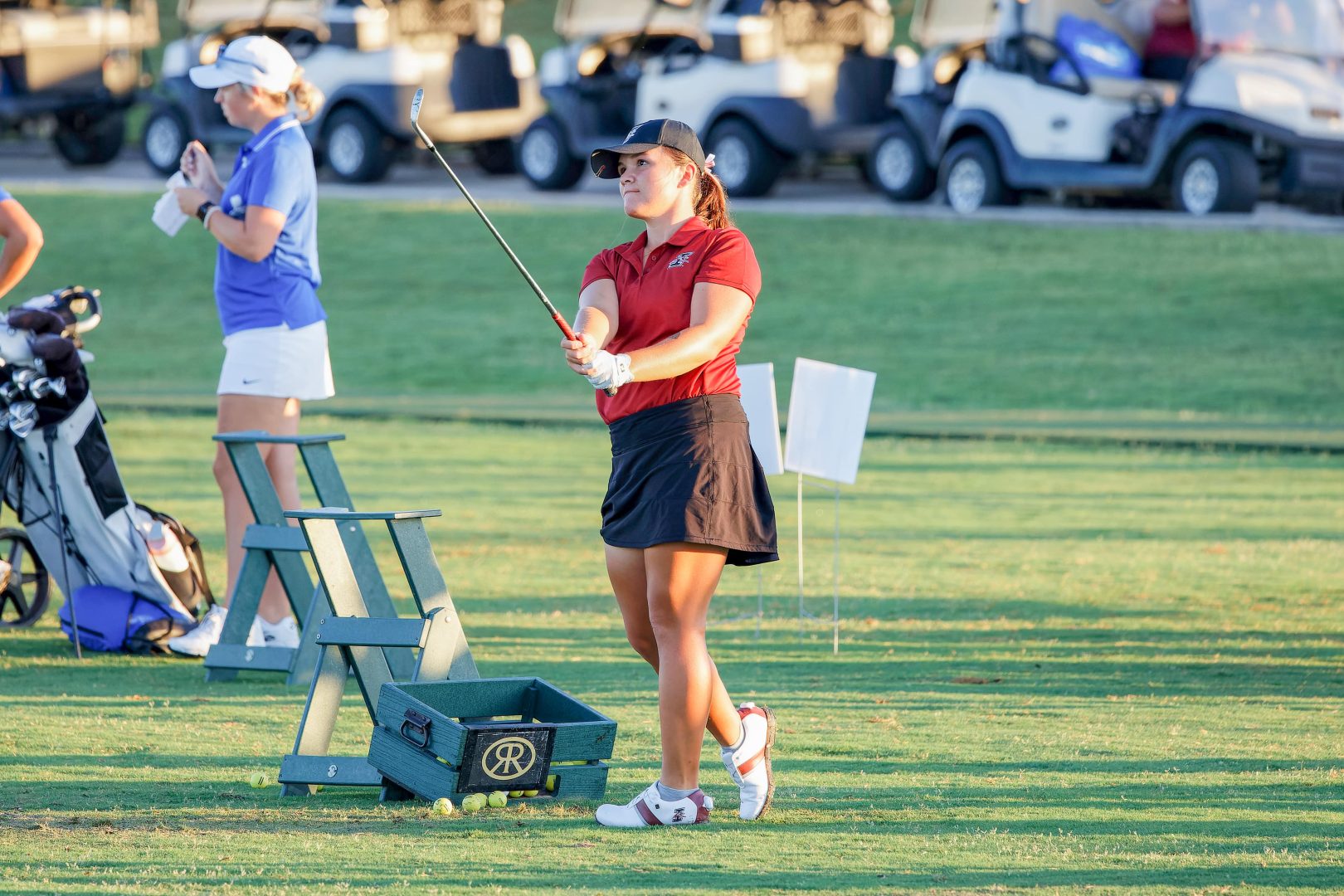 "[The team has] seen a lot of our statistics [which] have shown that our short game is definitely the weakest part of most of our games…," Stasil said. "So I think doing that, spending a lot of time…working on our wedges is going to benefit us moving forward. And we've also been playing a lot of golf. We're completing the things that we're doing in practice and play."
Whenever the women's team has competed this year, they have finished in the top three against their competition. However, Stasil said they are looking to finish as high as possible.
"I think as a team we are trending in the right direction; we had a little trouble out in [California], the scores were a lot higher than we really wanted them to be," Stasil said. "So we put in a lot of work. And I think a lot of our players are coming around and showing a lot of light heading into [the] postseason, which is nice to see. And then we just came off of a win. And that's definitely the momentum that we need."