University of Indianapolis Interim Chief of Police and Director of Campus Safety Brandon Pate sent out a campus-wide email on Jan. 14 detailing new initiatives that the University Police Department has begun implementing for the spring semester. The email describes new campus patrol strategies, educational programming, increased communication between officers and students and a dedicated public safety engagement space in Room 208B of the Schwitzer Student Center. The substation is next to the Office of Student Affairs and directly across from the Professional Edge Center, according to the email.
"The biggest takeaway would be a more focused approach to engagement and education with the students," Pate said. "…We want to be more readily available, more well seen, provide more opportunities for us to get together face to face, learn to know each other."
The new campus patrol strategy initiative will result in more visibility of UIndy police officers across campus, according to Pate's email, through vehicle, bike and on-foot patrols. In terms of what programming students can expect, Pate said that he wishes to "bridge the gap" between students and officers and that he is open to students' perspectives.
"I really don't consider it [students' perspectives] backlash as much as a lot of it is constructive criticism. Some of it is a major criticism in and of itself. But it's important to frame the way that we look at it. It is stuff that we can learn from because it's the true student voice; the student voice is saying, 'We're not hearing enough fast enough.' Then it's our job to kind of look at how we can bridge that, how do we fix that and find a solution," Pate said.
In terms of the new programming that students can expect, Pate emphasized an inaugural Public Safety Week at UIndy Jan. 23-27, according to his campus-wide email. In addition, Pate described a new Public Safety Advisory system being implemented this semester to bolster communication between police and students.
"That's [the Public Safety Advisory] something new that's come to UIndy, as of December, where you're starting to see more of us putting things out quicker and saying, 'This is happening," Pate
said. "We're working on it.'"
Safety concerns on campus were
raised as a result of a break-in at the Greyhound Village apartments just before students returned to campus on Jan. 7. According to an email sent by Pate after the suspect was in custody, "At 5:42 p.m. [on Saturday Jan. 7, 2023] University Police receive[d] a call of disturbance with information regarding a loud bang with a broken door from the Marion County 911 Emergency Communications dispatchers."
A Public Safety Advisory was sent out to students via the UIndy app after UIndy Police were aware of the break-in and were dispatched to GV. After an arrest was made, UIndy police provided a timeline of the crime from the moment University Police received a call from Marion County dispatchers to when the suspect was in custody. However, students took to the UIndy app to express their concerns about safety on campus.
Sophomore history education and gender studies major Isabelle Lehman, who posted on the UIndy app about wanting more accessibility to the blue call boxes that campus security put in place last year, said she wants to see more improvement from UIndy Police.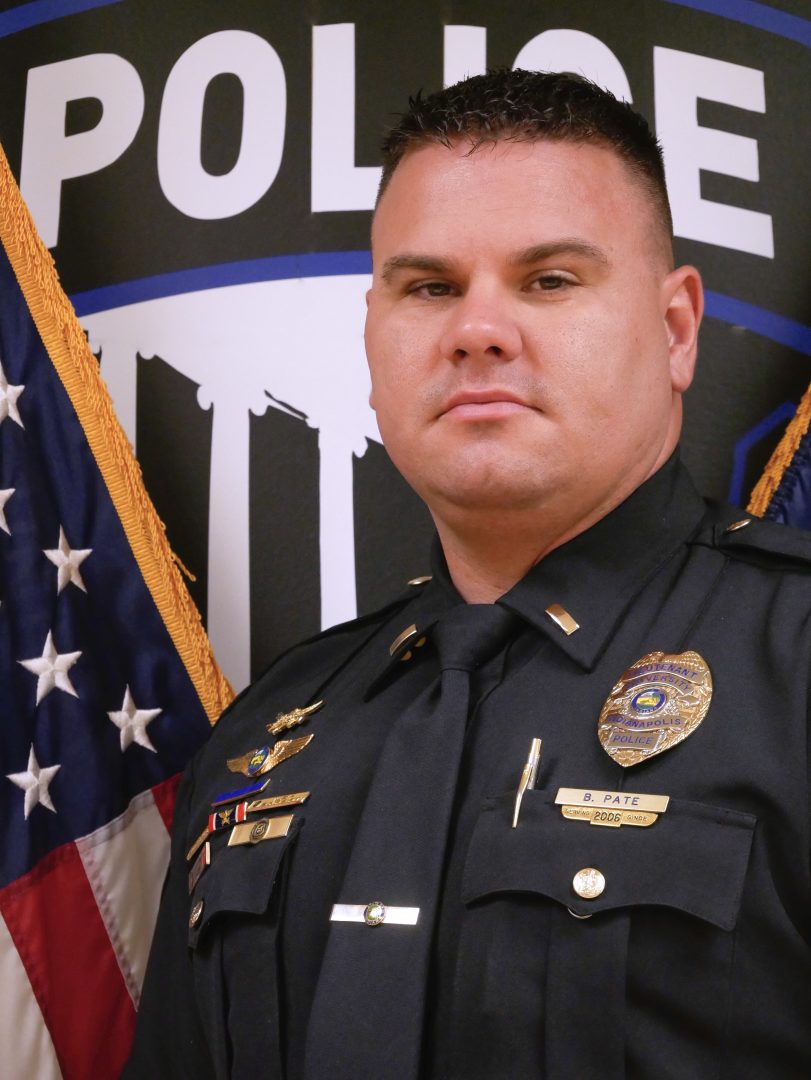 "[UIndy Police] definitely need to use Watchdog more. They need to have more officers around. And I think blue light boxes need to be closer to buildings because they said that there are 24. I know where three of them are. And they need to make it more obvious and safer," Lehman said.
According to Pate, students are advised to remain vigilant about their surroundings. He urges students to use services such as UIndy's Safety Walk or police escorts if they feel unsafe on campus.
"It does
come down to risk assessments about where you're going to be, where you're going, what time of night and who knows that you're going to be there," Pate said. "You can attend any of our self-defense programs. We talk about what safety steps you can take to make sure you're safe[r]. You're always welcome to use safety walks and escorts. And just reach out to us if a student has a specific concern that they're worried about."
Students can contact Pate with any safety concerns or questions through
his email, pateb@uindy.edu, or students can come to the substation in the student center to speak with him
directly. Students can also request police incident reports through the UIndy Police webpage or by emailing Pate.