The University of Indianapolis men's and women's swimming and diving teams have been met with success this year. The men's team winning three meets and the women's team winning two, both teams having their most recent win at home against Grand Valley State, according to UIndy Athletics, as of The Reflector press time. Although the team has been enjoying their wins so far this season the current main focus as a team and coaching staff is learning how they can do better and reach their true potential, UIndy Swimming and Diving Head Coach Brent Noble said
"We want to perform to our potential in all areas. We always talk about wanting to be better. We want to be better in the pool…diving and swimming [and] reach our potential there," Noble said. "And we want to be better in the classroom. We want [them] to get an education and learn to go and do something better later on. And then we want to make a positive impact. The way I say it with this group is we want to win and have people happy that we won."
Senior captain Jeron Thompson, competing in sprint freestyle and backstroke, said that although the season is just starting, everyone on the team has taken the pressure they are under from previous rankings and used it to step into the spotlight. According to Thompson, their next big meet of the semester, the "House of Champions" is only three weeks away, and it will be the first opportunity for the team to make qualifying NCAA times.
"I feel as though the season just started, even though we are three weeks away from House of Champs…, so I think everybody right now is using that as the biggest motivational factor for us to really power through," Thompson said. "This week is week nine of our training and I could assure you that everybody, from what I've been hearing, is either at peak of fatigue… [or] at their breaking point."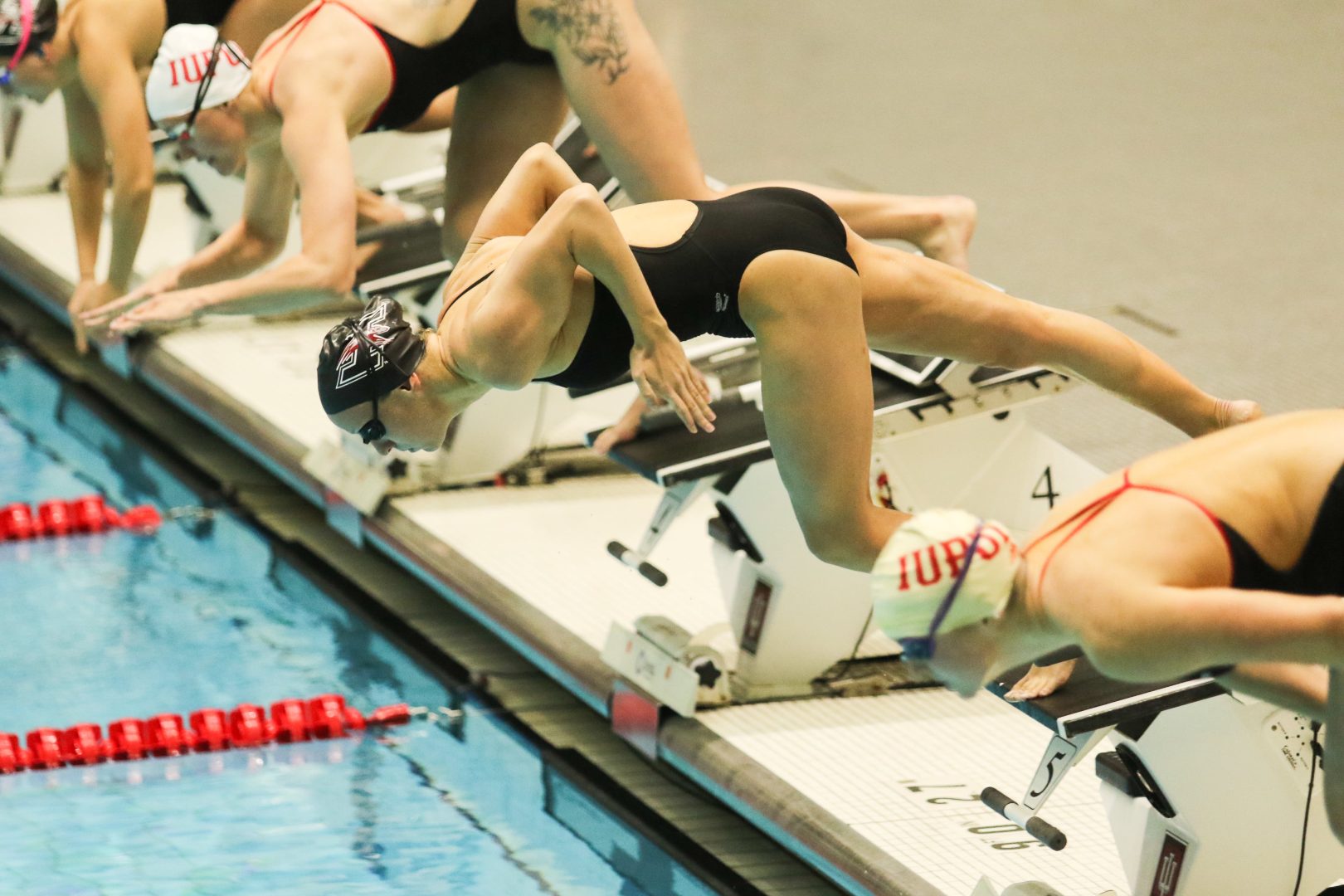 Even though the team has felt fatigue setting in, they are still looking to compete, Thomson said. Additionally, the team is looking to take another step forward by competing given the challenges these next few weeks.
"But at the same time, whenever we head out [to] the competitions, it's like everybody just puts that on the back burner and gets up and try to be able to do what they have to do," Thompson said. We all compete better when we do the relay events, [it's] good that we can rely on each other. We swim better when we are together as a team, but we just need to kick into that extra gear right now and really get to throw down [in] individual events because eventually that would help us at NCAA to potentially do great things."
According to Noble, the divers are also a major part of the team. Fifth-year student and captain Kaitlyn McCoy, competing in backstroke and individual medley, said the swimmers and divers on the team have a great relationship. Even though they're two separate sports, they recognize they have an impact on eachother, which is not something seen on every team, according to McCoy.
"I love the divers. Half the time you come to a swim and dive program and the swimmers and the divers do not interact whatsoever because they are very different sports, but their scores affect us at meets and our scores affect them at meets," McCoy said. "And so I think it's super important to get a good relationship with the divers. The divers have always been a super big part of our team."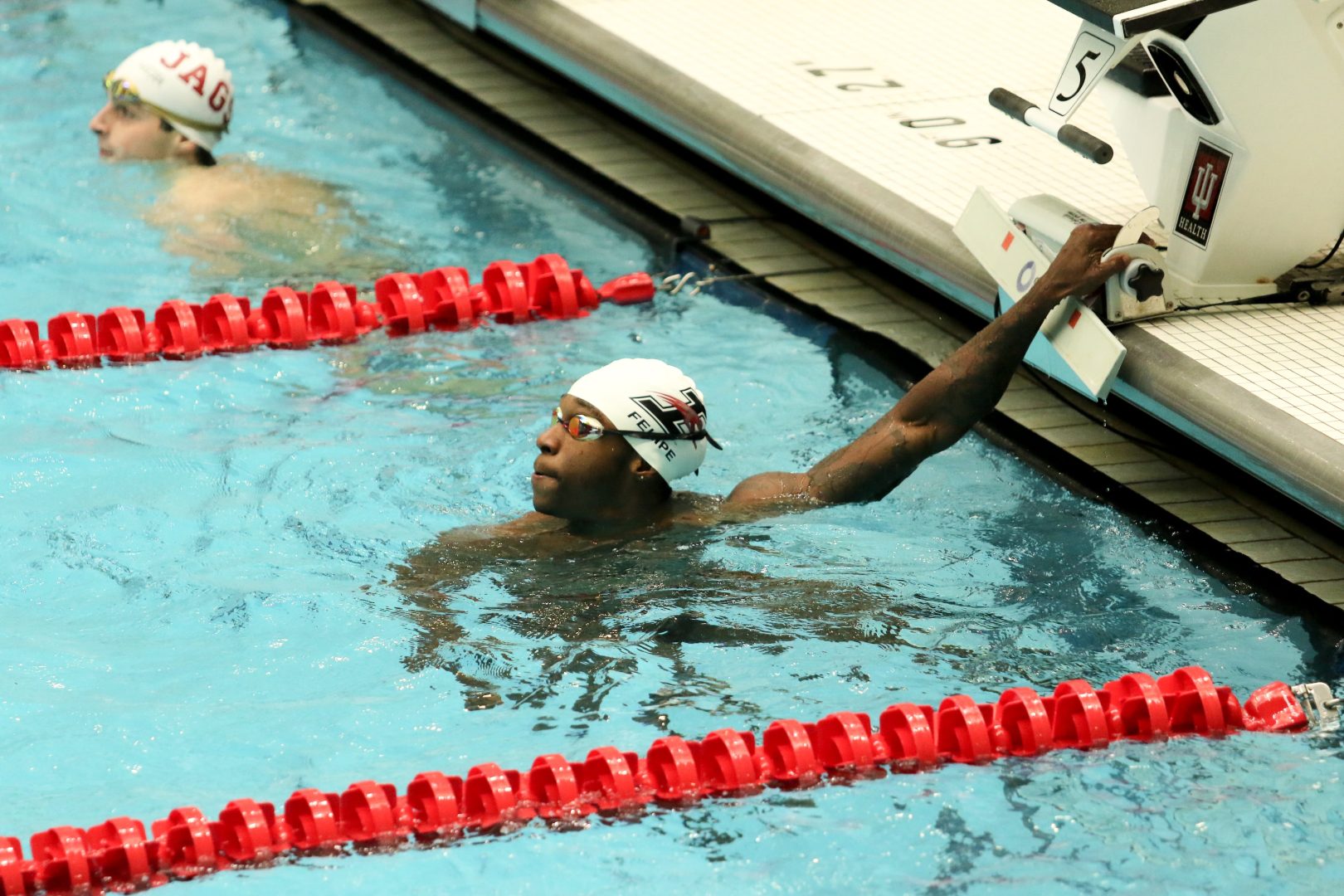 McCoy said that so far this season, morale and work ethic have been smooth sailing and is something they will continue to improve on as the year continues. According to Thompson, this season two UIndy swimmers have been named Great Lakes Valley Conference (GLVC) Swimmer of the Week showing that the team has the capacity to do amazing things this season. The team has a lot of people this season who are willing to go above and beyond, he said.
"Coming out of COVID [-19]. I don't think anything can really surprise us anymore. Recently, we lost our last head coach," Thompson said. "And [we] were lucky enough to have Brent step up and be able to take on that role as the head coach. I don't think anything could really shake us right now."