The University of Indianapolis' wrestling team is looking toward a new season with a new ranking. According to UIndy Athletics, the team was ranked third in the National Collegiate Athletic Association Division II preseason polls along with several individuals taking places in the top 10 in their weight classes according to UIndy Athletics. This is the highest the team has been ranked in school history. Wrestling Head Coach Jason Warthan said this ranking is only a start for his team.
"It's something to be proud of but it's just a way to begin…," Warthan said. "In fact, it almost puts a target on our back."
According to Warthan, he does not put a lot of weight into the ranking. He said although this is an accomplishment for the team to be proud of, they should remain focused on the process of getting better.
"Just because we're ranked third doesn't mean much—there's no trophies for that or awards for that," Warthan said.
Jack Eiteljorge, who is entering his fifth and final season wrestling for UIndy, feels similarly about the preseason ranking. He said that although it does not change much for him, he hopes that his team will be able to back up the ranking and that it will help his teammates work harder and get locked in and committed to the team.
"I don't think it changes my mindset at all because I know how talented of a team we have and our potential is super high," Eiteljorge said.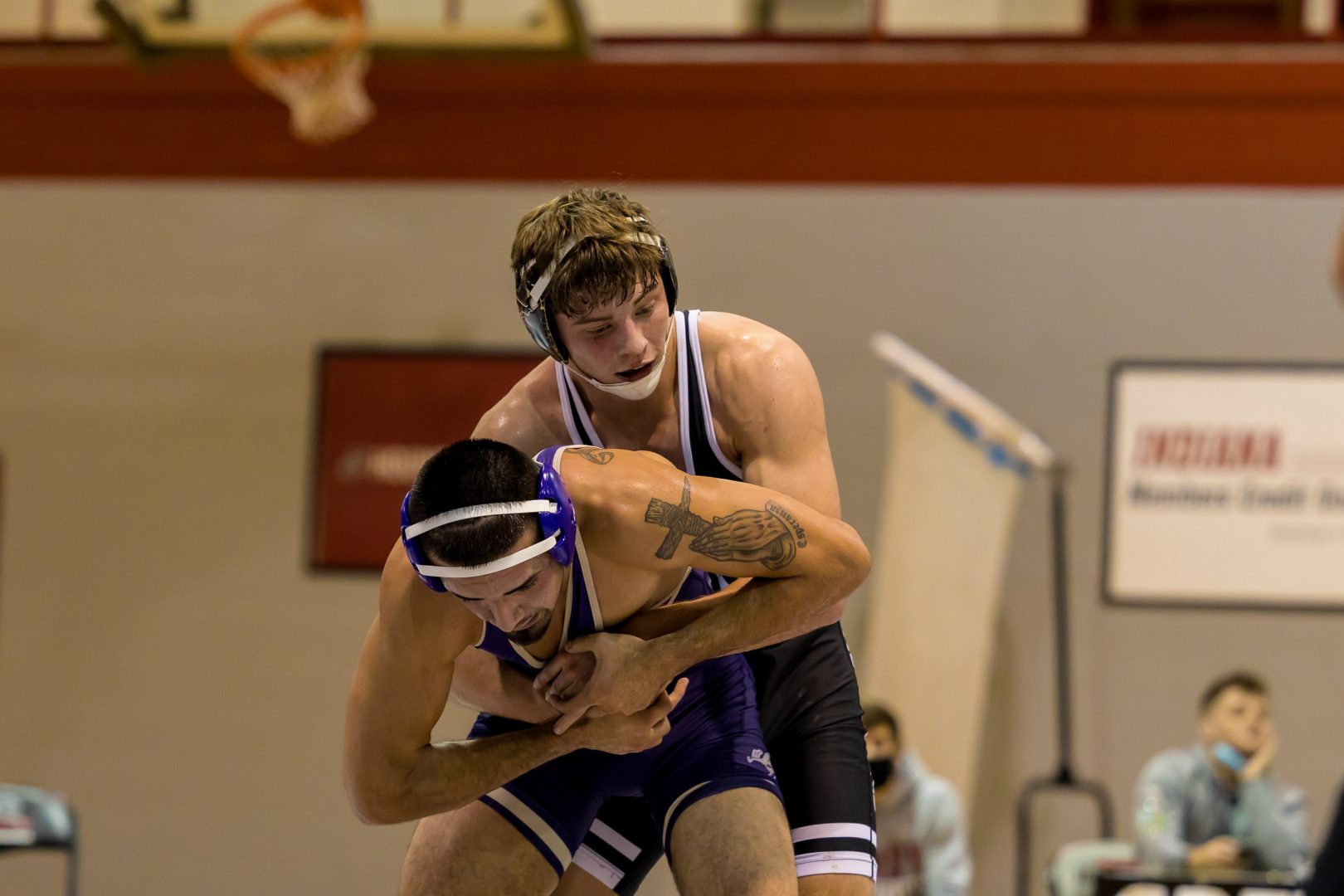 Eiteljorge said it is because of the support from Warthan and his teammates that he has remained motivated throughout his career to continue pushing himself to get better. According to him, the culture and the team were what originally drew him to commit to UIndy, and it is still what helps him reach his goals now.
"They make me want to be here and just give it my all every day. It's hard to stay motivated in a sport like wrestling because it's such a long season," Eiteljorge said "[Wrestling is] so hard, so physically and mentally draining that you need to have people around you that you want to be around to keep you on track for what you want to accomplish.
Warthan said that he has been coaching wrestling at UIndy since the 2009-2010 season, and wrestled for the team when he was enrolled at the university. He said throughout his experience with UIndy's wrestling program, this team is special in the strength of leadership. Warthan said that although the team graduated some important members of their roster, there are still veteran wrestlers around that help make his job as a coach easier.
"We have guys—I like to say, 'Preaching what I'm preaching,' and that's when you have a special team," Warthan said. "It's one thing for a coach to say something and it's another thing for the leadership on the team to preach the same values and that's what we have right now."
This ranking is a starting point for the team as they approach their season, of which both Eiteljorge and Warthan expressed their hopes that the Greyhounds will be able to back up throughout the season. Their first meet was Nov. 5, but according to Warthan, the team has their goals set on constantly improving and eventually competing to their best of their abilities at the national championships on Mar. 10-11.