The University of Indianapolis has named College of Health Sciences School of Occupational Therapy professor Lucinda Dale as the 2022 Teacher of the Year, according to UIndy 360.
The award is given to a faculty member who exhibits superior teaching as well as dedication to students. The awardee is chosen through a nomination process by which the deans of each respective school at UIndy pick outstanding faculty members for the committee to evaluate, according to Interim Vice President and Provost to the Provost Mary Beth Bagg.
Director of Secondary Education, professor in the School of Education and 2020 Teacher of the Year Angelia Ridgway said the nomination process takes place throughout the academic year with a committee composed of faculty representatives of the different schools and departments at the university. Additionally, two student representatives participate, one being the Student Body Director of the Student Leadership and Activities Board (SLAB). Along with Ridgway, 2021 Teacher of the Year and Associate Professor of Political Science Laura Merrifield Wilson served in the committee to represent past recipients of the award, according to Ridgway.
"Once those nominees come to the committee, we have a set of materials that each [of them] put together [including] teaching evaluations [and] evidence of high-quality teaching, lots of different things that each nominee assembles into a submission that's reviewed by the Teacher of the Year committee," Ridgway said.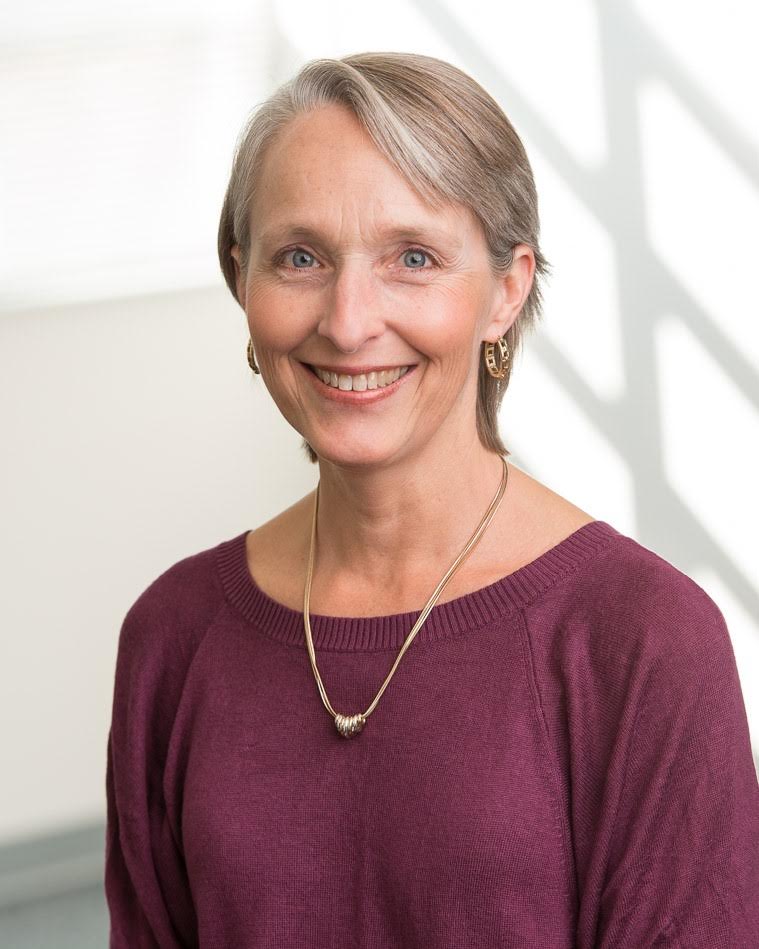 According to Dale, as a nominee she submitted multiple materials for review, such as syllabi and her teaching philosophy. The committee also came a couple times to evaluate lessons during her classes and were able to see how she worked with students while teaching, said Dale.
On top of submitting syllabi and writing her teaching philosophy, Dale said she sought out a letter of support from an alumnus to show the committee. In her teaching philosophy, Dale outlines her belief that students and professors should see themselves as partners in learning.
"It's a partnership that relies on both parties doing the work that needs to get done, but also having respect for each other. Being okay with the gray areas, which is so typical of our healthcare practice," Dale said.
UIndy 360's article announcing Dale as the recipient of Teacher of the Year describes her as a "bright light in her teaching" and that, "she illuminates complicated and sometimes unsettling concepts and instances in an informative and positive manner."
Dale has been with UIndy for 27 years, instructing masters and doctoral students in the School of Occupational Therapy.
"It is quite an honor," said Dale. "It's extremely humbling. Having been at UIndy as long as I have, I am painfully aware that we have so many excellent faculty. And so to be chosen mostly by your peers for this honor, it just means the world to me."
Nominees listed for the award for 2022, according to UIndy 360, included:
James Bellow, EdD, Professor, Krannert School of Physical Therapy James Bellew
Bruce Biggs, PhD, Assistant Professor of Practice, Department of Criminal Justice
Ana Maria Ferreira, PhD, Assistant Professor, Department of Global Languages and Cross-Cultural Studies
Samantha Gray, PhD, Assistant Professor, Graduate Department of Clinical Psychology
Christina Jansing, MSW, Assistant Professor, Graduate Department of Clinical Psychology
Rebecca McKanna, MFA, Assistant Professor, Department of English
Sarah Reynolds, PhD, Assistant Professor, Department of Physics and Earth Space Science
Craig Seidelson, PhD, Assistant Professor, School of Business
John Somers, EdD, Associate Professor, School of Education
Paul Talaga, PhD, Associate Professor, R.B. Annis School of Engineering
Aksana Waskosky, DNP, Assistant Professor, School of Nursing